TV
"We will expose Um Ki-jun's identity" Lee Joon wakes up after learning the truth about his biological father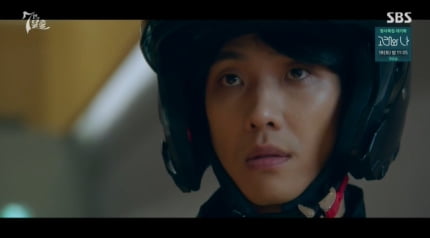 Lee Jun awakened.
According to viewership rating research company Nielsen Korea on the 12th, the 16th episode of the SBS Friday-Saturday drama 'Escape of the Seven' (directed by Joo Dong-min and Oh Jun-hyuk, written by Kim Soon-ok, produced by Chorokbaem Media and Studio S), which aired on the 11th, recorded 5.3% in the metropolitan area and 5.2% nationwide. Each recorded a viewership rating of . At the moment, the highest viewer rating soared to 8%.
On this day's broadcast, Min Do-hyuk (played by Lee Joon) was depicted awakening. Matthew Lee (played by Shim Jun-seok/Eom Ki-jun), who could not stand his parents' cold treatment, has been planning to put Min Do-hyuk into the abyss.
He declared to Chairman Shim (played by Kim Il-woo) that he would also take back the Sungchan Group, which had originally belonged to him. Min Do-hyuk also did not tolerate it after learning the real reason why Matthew Lee targeted him. As Min Do-hyuk's revenge to expose Matthew Lee's true identity has begun, curiosity arose as to what kind of ending their confrontation will have.
On this day, Matthew Lee headed to the home of Sungchan Group Chairman Shim after an emergency press conference. Chairman Shim could not believe it when the genetic test conducted at the suggestion of Geum Ra-hee (played by Hwang Jeong-eum) revealed that Min Do-hyuk was his biological child. And the whole truth came out. Matthew Lee was none other than Shim Jun-seok, Min Do-hyuk's real biological son who he knew was dead. Matthew Lee declared that Min Do-hyuk's downfall was only a temporary prank, and that the ultimate goal was Sungchan Group.
Matthew Lee then changed his voice to that of Kang Ki-tak (played by Yoon Tae-young) and fooled Min Do-hyuk again. Min Do-hyuk, who had been kidnapped, woke up when Kang Ki-tak contacted him and, as he said, he stormed into Chairman Shim's house. However, the phone call was a prank by Matthew Lee, and what Min Do-hyuk found out was that Chairman Shim was his biological father.
Chairman Shim pleaded with Matthew Lee, who was pointing a gun at Min Do-hyuk. Only then did Matthew Lee announce that the scene had been manipulated using deepfake technology and was being broadcast live. In the video, Matthew Lee was being broadcast as Min Do-hyuk, and it looked like a confrontation between father and son. Chairman Shim stopped the runaway Matthew Lee and saved Min Do-hyuk from a gunshot wound. And Min Do-hyuk took advantage of this and ran away.
The six people watching the live broadcast were also shocked. Geum Ra-hee made a new plan. Geum Ra-hee, who along with Cha Joo-ran (Shin Eun-kyung) decided to steal Bang Chil-seong's (Lee Deok-hwa) property. However, he was planning to join hands with Matthew Lee and betray Cha Joo-ran. Cha Joo-ran succeeded in stealing Nam Cheol-woo (Jo Jae-yoon) and his property, but while on his way to Geum Ra-hee, his truck was stolen by a mysterious man. Geum Ra-hee thought that Matthew Lee, the only person who knew her movements, had betrayed her.
Geum Ra-hee found Matthew Lee and asked about his whereabouts. However, Matthew Lee only shouted that he had been betrayed. Matthew Lee and Geum Ra-hee took advantage of each other's weaknesses to bite each other. At that time, Matthew Lee received a call from Min Do-hyuk. Min Do-hyuk installed a camera disguised as a flower delivery service, and their naked scenes were being broadcast live. In response to a barrage of questions from reporters, Matthew Lee and Geum Ra-hee acted naturally, saying it was a fake video made by Shim Jun-seok. And the sight of Min Do-hyuk secretly watching the two and repeating, "You're done now, Shim Jun-seok," raised expectations of a fierce counterattack.
As Matthew Lee's endless evil deeds continue, a tectonic shift has occurred among evildoers. Matthew Lee and Geum Ra-hee were on the verge of splitting up over Bang Chil-sung's money. There are also those who stand on Min Do-hyuk's side. Han Mo-ne (played by Lee Yu-bi), who found out about the existence of Noh Han-na (played by Shim Ji-yu), the child between herself and Shim Jun-seok, asked director Michelle (played by Yoo Joo) for help. To give Nohanna time to escape from Matthew Lee's men who are chasing her.
Michelle helped Han Mo-ne, who asked for time to fight him because the person who killed her younger sister Song Ji-ah (played by Jeong Da-eun) was also Shim Jun-seok, and made up the situation as if Noh Hanna had died. Meanwhile, Yang Jin-mo (played by Yoon Jong-hoon), who had stood on Matthew Lee's side at the risk of Noh Paeng-hee (played by Han Bo-reum), turned around completely. Yang Jin-mo helped Min Do-hyuk, who visited Chairman Shim to learn the Sungchan Group server password. He also burned a desire for revenge against 'K (Sim Jun-seok)'.
It is an unpredictable story that will keep you on the edge of your seat until the end as to whether Matthew Lee, who needs a large amount of money to own his ultimate goal, Sungchan Group, betrayed Geum Ra-hee and stole the money, and what the plans of those with a grudge against Matthew Lee are. Attention is focused on the ending.
Ryu Ye-ji, Ten Asia Reporter ryuperstar@tenasia.co.kr