TV
Yui's older brother involved in assault case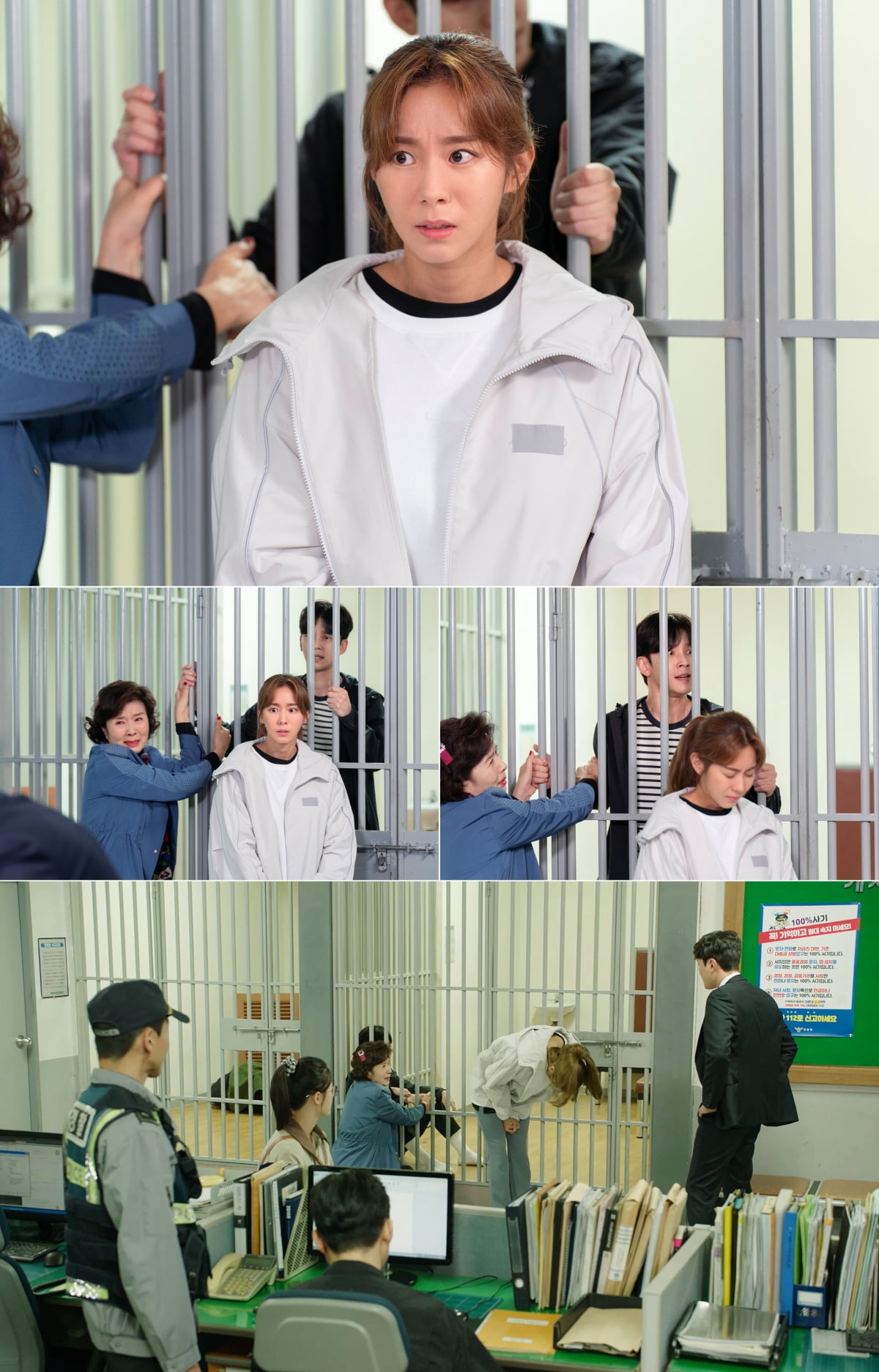 'Hyosim, Everyone Lives' Yui begins to clean up the assault case committed by her second brother Seol Seol-hwan. Yui was captured bowing her head for Seol Seol-hwan, who was imprisoned in the detention center. Yui's life is not easy due to her trouble-making family, and it is sad to see that she will now have to support her older brother.
In the last broadcast of KBS 2TV's weekend drama 'Hyoshim's Own Life' (directed by Kim Hyeong-il, written by Jo Jeong-seon, produced by Arc Media), Hyosim (Uee) was deeply hurt by her mother Seon-sun (Lee Hwi-hyang). Seonsun started working part-time at a clothing store to make money, but she was clumsy at work and made a lot of mistakes, so she was fired after less than half a day. On the way home, while venting his anger at a signboard advertising a job with an age limit, he was caught by the owner, ran away, fell, and hurt his leg.
Seon-sun poured out all the anger she could not resolve on Hyosim. This was because Madam Seo, who came to visit saying she was the daughter of the rooftop grandmother Myeong-hee (Jeong Young-sook), had brought red ginseng and fruit. He compared her to Filial Piety by saying, "Daughters from other families earn well, and they always give money to their mother when she needs it or not," and criticized her by saying, "I pay for all kinds of condescension while only bringing a little bit of living expenses a month." He goes one step further and complains, "Who knows how dirty and shameful it is to live while watching your daughter earn money at this age?" He then says to Hyosim, "Don't even call her mom." "Think carefully about whether you are worthy of being called mom," he said. These were the most hurtful words to Hyosim, who had never been able to enjoy her life properly because she always thought of her family first and took care of them. Hyosim, who was upset by this, shed tears alone on the rooftop and poured out her sorrow.
However, Hyosim seems to be busy taking care of her family despite Seon-sun's harsh words. If you look at the stills released by 'Hyoshim, Each Life' ahead of the main broadcast today (12th), Hyosim's second brother Hyojun (Seol Jeong-hwan), who ended up throwing a punch after a drinking argument, is locked in a police cell. Hyo-shim, who came running to Han Dal-eum out of concern, offered a 90-degree apology to the victim on Hyo-jun's behalf. The sight of Hyo-jun unable to hold back his anger even after being locked up in a detention cell, Seon-sun trying to stop him, and Hyo-shim suffering with her eyes tightly shut are noticeable. If an amicable agreement is not reached with the victim, Hyo-jun's goal of becoming a lawyer will be in vain. Hyo-shim is expected to struggle to resolve the crisis.
The production team said, "This time, Hyo-Jun had an accident. Hyo-shim, who has finally taken a breather after paying off all the private loan debts of her mother and younger brother Hyo-do (Kim Do-yeon), is faced with another big problem that needs to be solved. However, an unexpected nobleman appears and offers a helping hand to Hyo-shim, who is in crisis," he said, igniting curiosity and anticipation. 'Hyo-shim's Self-Education' raises questions about who will be the nobleman who helps Hyo-shim, how Hyo-shim will overcome this crisis, and whether Hyo-jun will be able to wake up and focus on his studies properly through this incident and pass the bar exam that he has longed for. ' Episode 15 will be broadcast on KBS 2TV at 8:05 pm today (12th) Sunday.
Ryu Ye-ji, Ten Asia Reporter ryuperstar@tenasia.co.kr