TV
'Early Leaving' Son Ho-jun "I cried a lot while filming, the atmosphere is heavy this time"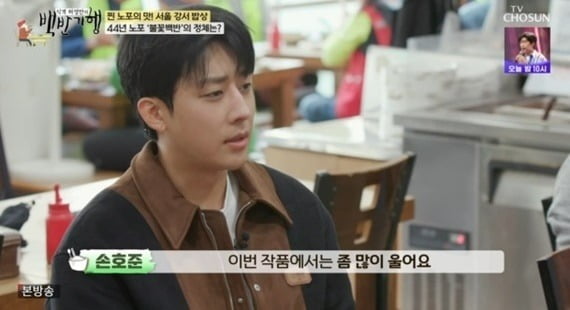 Actor Son Ho-jun said that he is filming a drama with actress Jang Na-ra.
Son Ho-jun appeared as a guest on TV Chosun's 'Gourmet Heo Young-man's Baekban Travels' (hereinafter referred to as 'Baekban Travels'), which aired on the 10th.
Son Ho-jun played the role of firefighter Bong Do-jin in SBS's 'The Police Station Next to the Fire Station and the National Forensic Service', which recently ended. However, the lead actor Son Ho-jun, who represented the fire department, left the show early after 3 episodes due to death due to a fire explosion, drawing strong criticism from viewers.
Son Ho-jun is currently filming TV CHOSUN's new weekend drama 'My Happy End', which will be aired for the first time on December 30th. The two will work together again as a couple following KBS2's 'Confession Couple'. Son Ho-jun explained about the work, "It is a slightly heavy drama, but it is also thrilling. It is also fun to guess who the culprit is. There is also a sad image of a family. The atmosphere itself is heavy."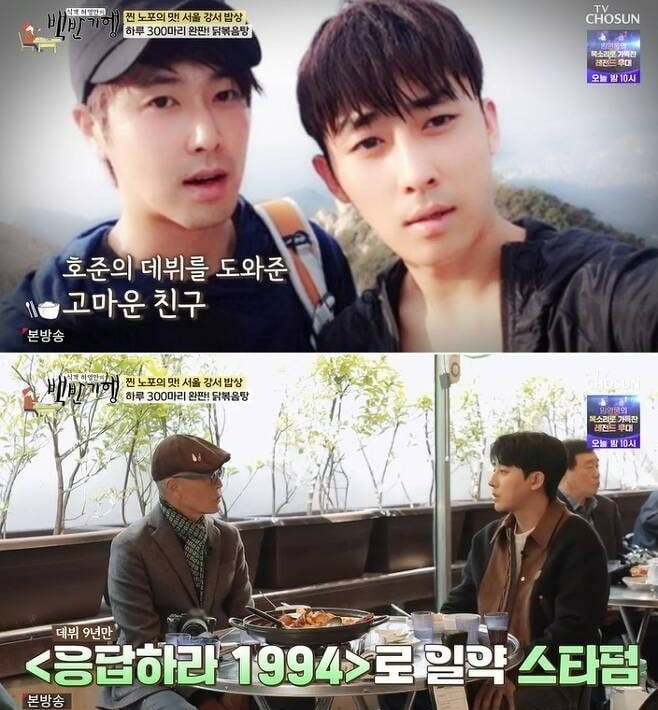 He added, "I cry a lot in this work." When Heo Young-man said, "Son Ho-jun's eyes are a little droopy," Son Ho-jun joked, "Because I'm getting older."
When asked if there was any opposition from his parents when he said he wanted to become an actor, Son Ho-jun said there was no opposition and said, "I came to Seoul because I wanted to act in a theater company. U-Know Yunho was the one who introduced me to managers and things related to broadcasting," adding, "He is also a friend from my hometown and a colleague in the entertainment industry. "He expressed his gratitude. Regarding his representative work 'Reply 1994', he humbly said, "I was very lucky."
Taeyuna, Ten Asia Reporter youyou@tenasia.co.kr