TV
Bang Ye-dam "AKMU Lee Chan-hyuk even gave me pocket money before enlistment"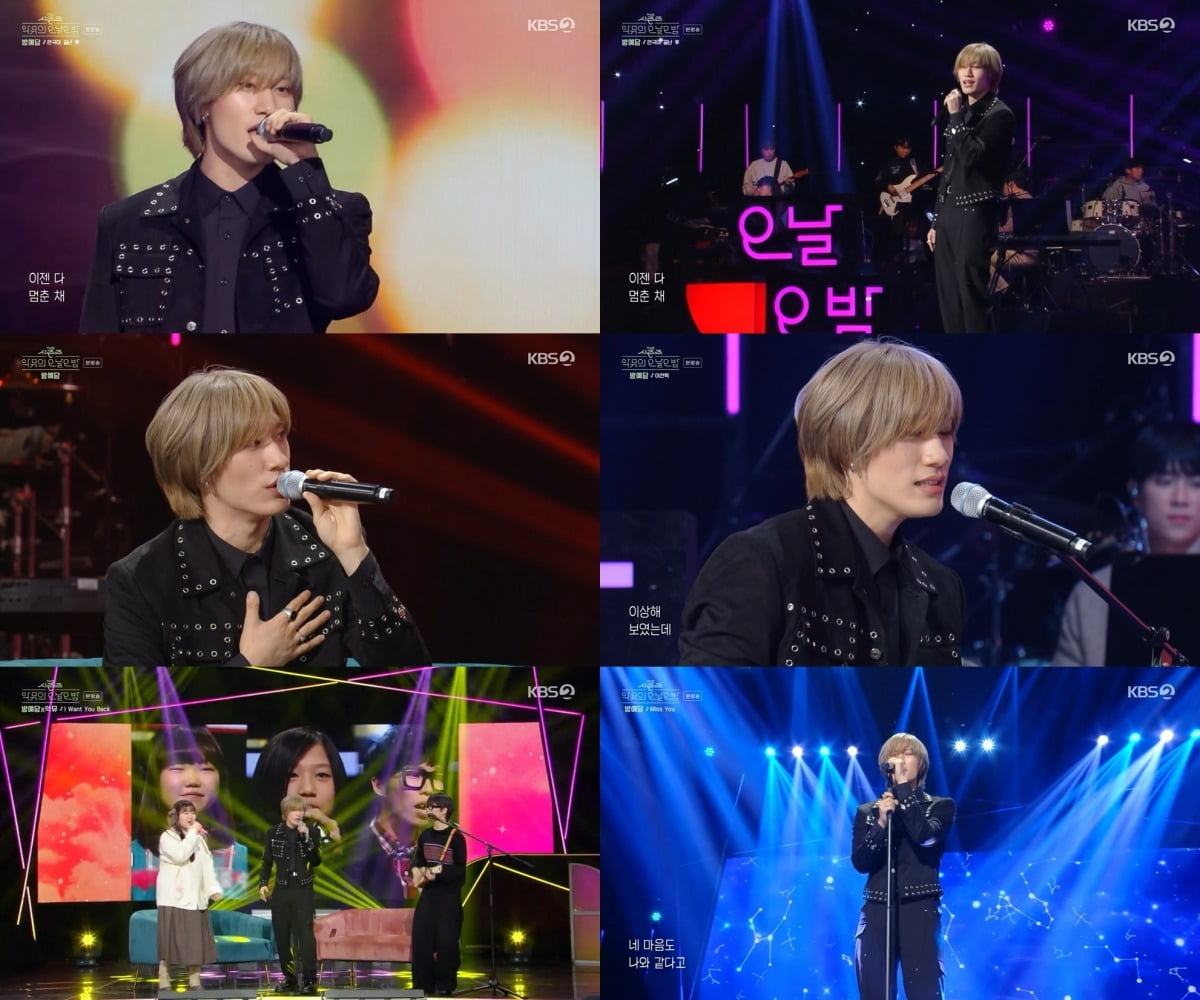 Singer Bang Ye-dam colored 'The Seasons' with romance.
Bang Ye-dam appeared on KBS2's 'The Seasons - AKMU's One Night' (hereinafter referred to as 'The Seasons'), which aired on the night of the 10th, and captivated the audience with his diverse charms.
Bang Ye-dam announced his spectacular appearance with the movie 'Friends' OST 'After the Play Ends'. Regarding the first song, he said, "My mother sang the 'Friends' OST version," and introduced his parents who were sitting in the audience. He then added, "My dad sang 'Pokemon' and 'Fart Captain Pungpungi' songs," creating a surprise.
Bang Ye-dam, who has a special relationship with MC AKMU due to his appearance on SBS' 'K-Pop Star Season 2' in 2013, also expressed his affection for Lee Chan-hyuk. He added to the heartwarming story by saying, "I was on my own and (Lee Chan-hyuk) called me three times a week. He even gave me pocket money before I enlisted in the military."
Bang Ye-dam surprised the audience by presenting his self-composed song 'Lee Chan-hyuk' with the theme of Lee Chan-hyuk. Bang Ye-dam made everyone laugh by passionately singing honest and witty lyrics, saying, "It contains what I wanted to say to my brother."
Bang Yedam evoked emotions by re-performing The Jackson 5's 'I Want You Back', which he sang together under the team name 'Akhachu' on 'K-Pop Star Season 2'. Bang Ye-dam then selected his first solo pre-released song 'Miss You' as the last song, leaving a deep impression.
This pre-released song, released by Bang Yedam on the 10th, entered the Melon chart HOT 100 immediately after its release. In addition, it entered the top ranks of the iTunes album charts in over 12 countries, including first place in three countries.
Bang Ye Dam will release his first mini album 'ONLY ONE' through various music sites at 6 PM on the 23rd.
Kim Ji-won, Ten Asia reporter bella@tenasia.co.kr