TV
Jo Se-ho lost all his assets through stocks, "I also borrowed money from my girlfriend who is 20 years older than me"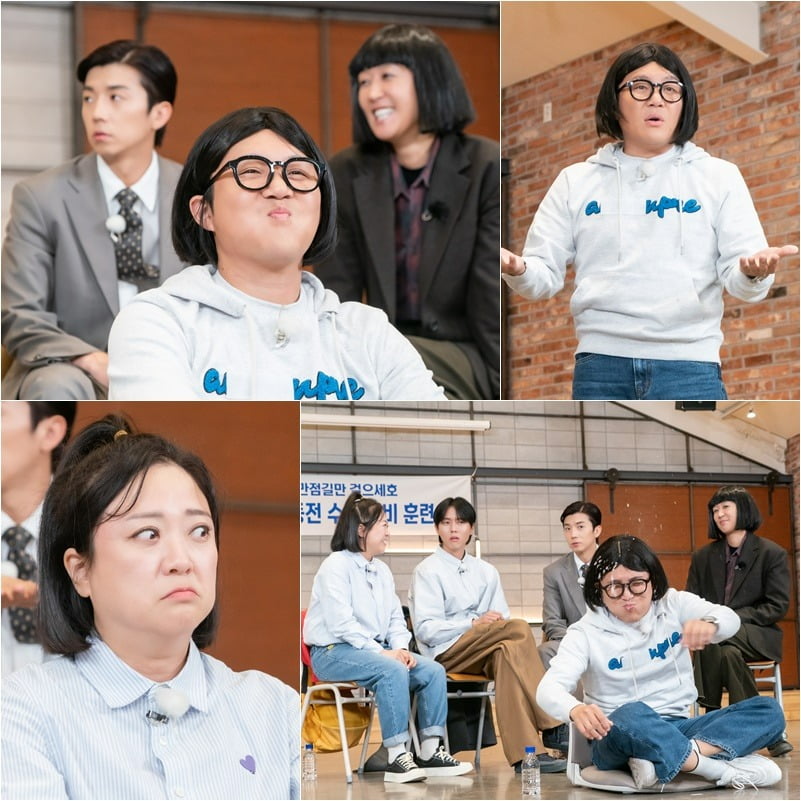 Members' testimonies about Jo Se-ho's girlfriend, who is 20 years older than him, continue.
KBS2's entertainment show 'Hong Kim Dong-jeon' is an old-fashioned variety show featuring Hong Jin-kyung, Kim Sook, Jo Se-ho, Joo Woo-jae, and Woo-young, all about changing fate with coins.
The 60th episode of 'Hong Kim Dong-jeon', which will be broadcast on the 9th, is 'CSAT preparation training' and will include an essay test in the first period, composure training in the second period, and English section in the third period. Among these, in the composure training, the members arouse curiosity by saying that they make each other's emotions fluctuate through unstoppable revelations.
On this day, Jo Se-ho confidently boasted that he was the self-proclaimed person with the strongest composure, saying, "My basic attitude is Jo Pyeong-jeong." When Hong Jin-kyung started by saying, "(Jo Se-ho) only talked to me about his new girlfriend these days," Jo Se-ho lost his composure in just a few seconds and urgently covered Hong Jin-kyung's mouth, making her laugh. Kim Sook then said, "Did you hear that? "My girlfriend is 20 years older than me," he said, adding solid testimony by specifying his girlfriend's information. In the end, it is said that Joo Woo-jae makes Jo Se-ho nervous by telling the truth about his girlfriend, who is presumed to be 61 years old because she is 20 years older than the actual 41-year-old Jo Se-ho, saying, "Did you have a 60th birthday party?"
Kim Sook also mentions Jo Se-ho's biggest weakness, the state of his stocks, saying, "I lost all my money." Jo Se-ho falls to the floor, drawing a downward curve like his own stock graph, and bursts into laughter due to Kim Sook's dizzying attack that pierces his bones. In particular, Kim Sook delivers straight-forward attacks without stopping, saying, "He even borrowed money from his girlfriend," and Wooyoung says, "The story is solid," drawing out the big picture and bursting into laughter.
In response, Jo Se-ho seemed to have given up on everything and said, "It's not wrong, I'm really having a hard time because of stocks. "That's why I'm working hard," he said, calmly revealing the facts about various rumors, raising curiosity.
'Hong Kim Dong-jeon' will be broadcast at 8:30 pm on this day.
Taeyuna, Ten Asia Reporter youyou@tenasia.co.kr