TV
Han Go-eun "I was so disappointed in the marital fight with Shin Young-soo."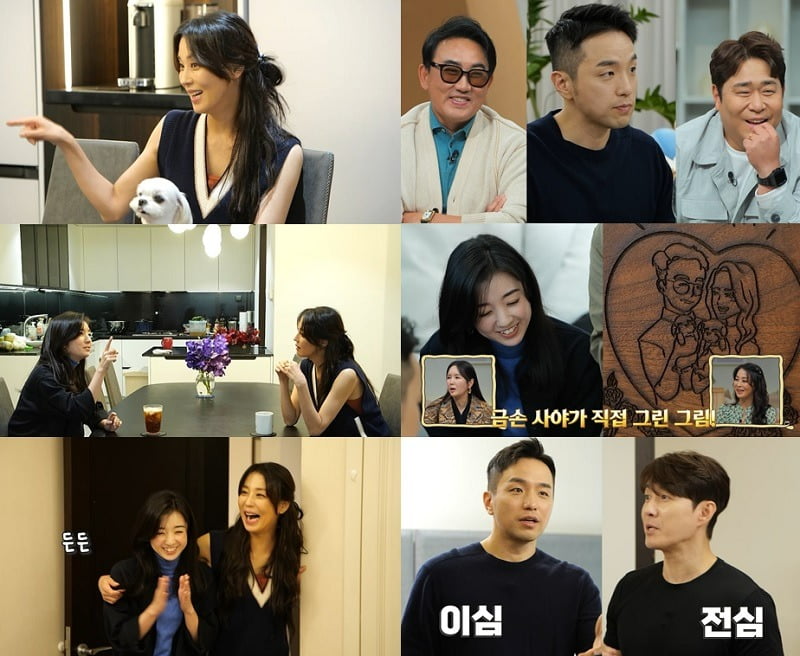 Han Go-eun and Shin Young-soo reveal the aftereffects of their quick marriage after only '3 months of meeting.'
In the 89th episode of Channel A's entertainment show 'Man's Life These Days - Groom's Class (hereinafter 'Groom's Class'), which will be broadcast on the 8th, Shim Hyeong-tak and Saya, the 'official sesame salt couple of the groom's class', Han Go-eun and Shin Young-soo, the 'vice principals' who brightened their wedding ceremony. The scene unfolds when he visits the house of and expresses his gratitude.
Previously, Han Go-eun impressed Saya by serving homemade beef radish soup at Shim Hyung-tak and Saya's housewarming party. Accordingly, Saya visits the home of Han Go-eun and Shin Young-soo, gives them a special gift she prepared in advance, and learns the recipe for beef radish soup and cooks it together. Meanwhile, Han Go-eun and Saya talk about their married life. When the issue of 'couple fights' comes up, Han Go-eun tells a realistic story about her experience.
Han Go-eun, who said, "I got married three months after meeting, so we never fought before marriage," made the studio shake by revealing, "After we got married, we started fighting, and I was so disappointed (with my husband) at that time." Interest is growing as to what issue Han Go-eun and Shin Young-soo had their first fight with and how they resolved it.
Han Go-eun impresses Saya by giving her the side dish that her mother-in-law prepared for Saya. Saya thanks him, saying, "She's like my real sister." After a while, when they all eat together, Shim Hyung-tak and Saya also release the super special 'Midam' that Han Go-eun paid for their wedding after-party. Han Go-eun said, "We had to wake up first, but I just didn't want to wake up. He expressed his warm affection by saying, "I wanted to buy something delicious as if I was treating my wife's family (Shim Hyung-tak, who is like my own younger brother)."
Shim Hyung-tak thanked me once again, saying, "30% of the stake in our wedding was thanks to my sister." 'Principal' Seung-cheol Lee, who was watching this in the studio, suddenly asked, "Then what percentage is my share?", raising curiosity about what the honest answer of Shim Hyeong-tak and Saya would be.
The meeting of Han Go-eun, Shin Young-soo, Shim Hyeong-tak, and Saya couple, and the results of Kim Dong-wan's 'after application', who went on a blind date for the first time in 16 years, can be confirmed on 'Groom Class', which airs at 9:30 pm on the same day.
Taeyuna, Ten Asia Reporter youyou@tenasia.co.kr