TV
Lee Young-ae's shocking trip to Korea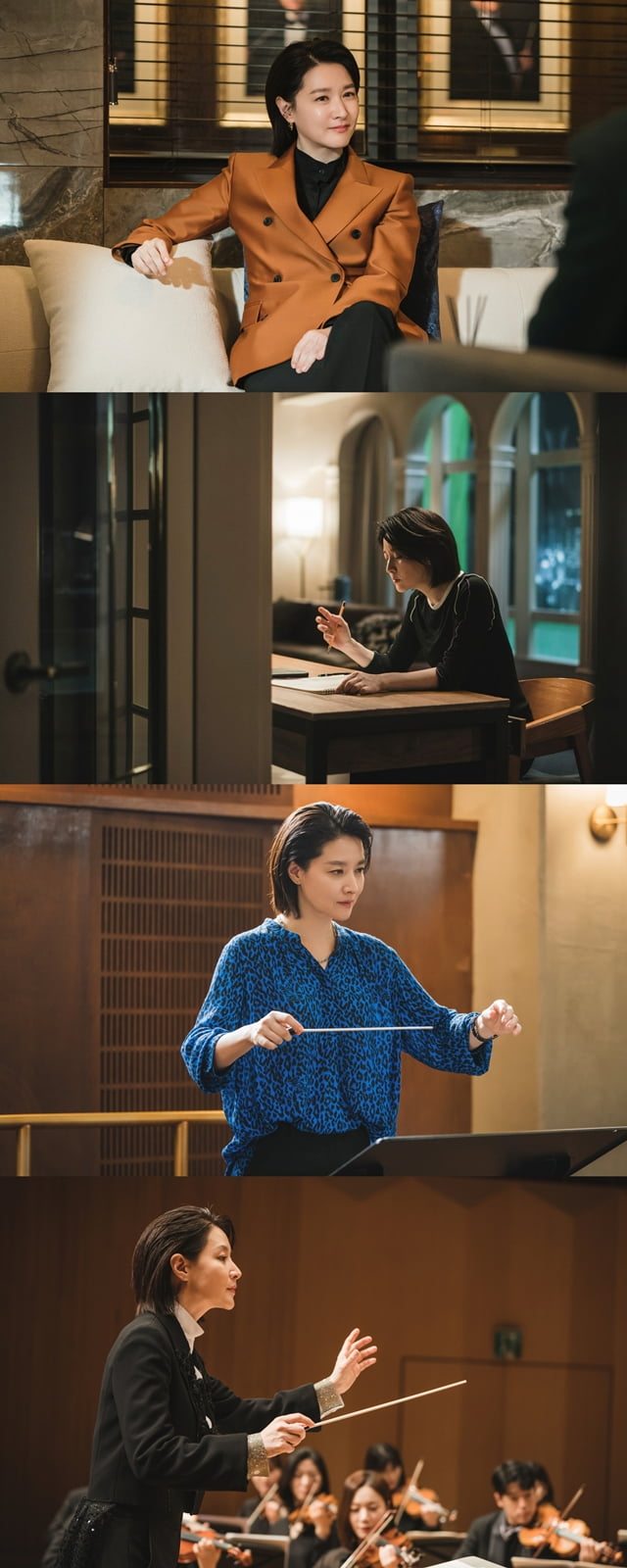 Expectations are high for Lee Young-ae's transformation into a genius maestra, synonymous with passion and unconventionality.
On the 7th, tvN's new Saturday-Sunday drama 'Maestra' released the first still of Lee Young-ae, who plays Cha Se-eum. In the published photos, Lee Young-ae's sophisticated visuals and unique appearance that exudes overflowing charisma attract attention.
'Maestra' is a mystery drama in which Cha Se-eum, a female conductor of only 5% of the world's maestra, a genius or a legend, searches for the truth about the events surrounding the orchestra while hiding her secret. Lee Young-ae, Lee Moo-saeng (playing Yoo Jeong-jae), Kim Young-jae (playing Kim Pil), and Hwang Bo-reum-byeol (playing Lee Luna) have confirmed their appearances and are receiving a lot of attention.
The character Cha Se-eum in the play is a world-class female conductor who is renowned in the United States and Europe. A show-up genius who knows how to take bold, passionate, and sometimes unconventional steps without hesitation. With his charisma that overwhelms the audience and his delicate interpretation of songs, he is the leader on stage, with no disagreement about his skills even if there are likes and dislikes about his style.
Cha Se-eum chose the Hangang Philharmonic Orchestra, Korea's third-rate orchestra, while rejecting the world's most prestigious orchestras. The decision of world-renowned conductor Cha Se-eum to go to Korea for the first time in 20 years was shocking enough to turn the classical music world upside down, but she had many reasons and circumstances for doing so.
We are eagerly awaiting the transformation of Lee Young-ae, who will portray a character with such an interesting narrative in an attractive manner. The released photos show the various aspects of Lee Young-ae, who is completely absorbed in the role of Cha Se-eum, and the character.
First, attention is drawn to the sophisticated appearance and confident posture that does not lose composure. Befitting the title 'perfect female leader', one can feel clear self-confidence in her soft smile. The moments when one is immersed in the interpretation of a work and how to express the music can give a glimpse into the artist's agonizing side.
Above all, the sight of Cha Se-eum holding the baton on the podium is particularly sparkling. Before starting a long musical journey, his brightly shining eyes convey the power that encompasses countless performers, as if he is preparing the battle line. Accordingly, expectations are high for Lee Young-ae, who will once again show her sincere acting as the unique character of Maestra Cha Se-eum.
'Maestra' will premiere on December 9th.
Kang Min-kyung, Ten Asia reporter kkk39@tenasia.co.kr