TV
"Lee Jang-hyun's sincerity, Yoo Gil-chae's heart held tightly" Will 'Lovers 2' end with 100 sweet potatoes?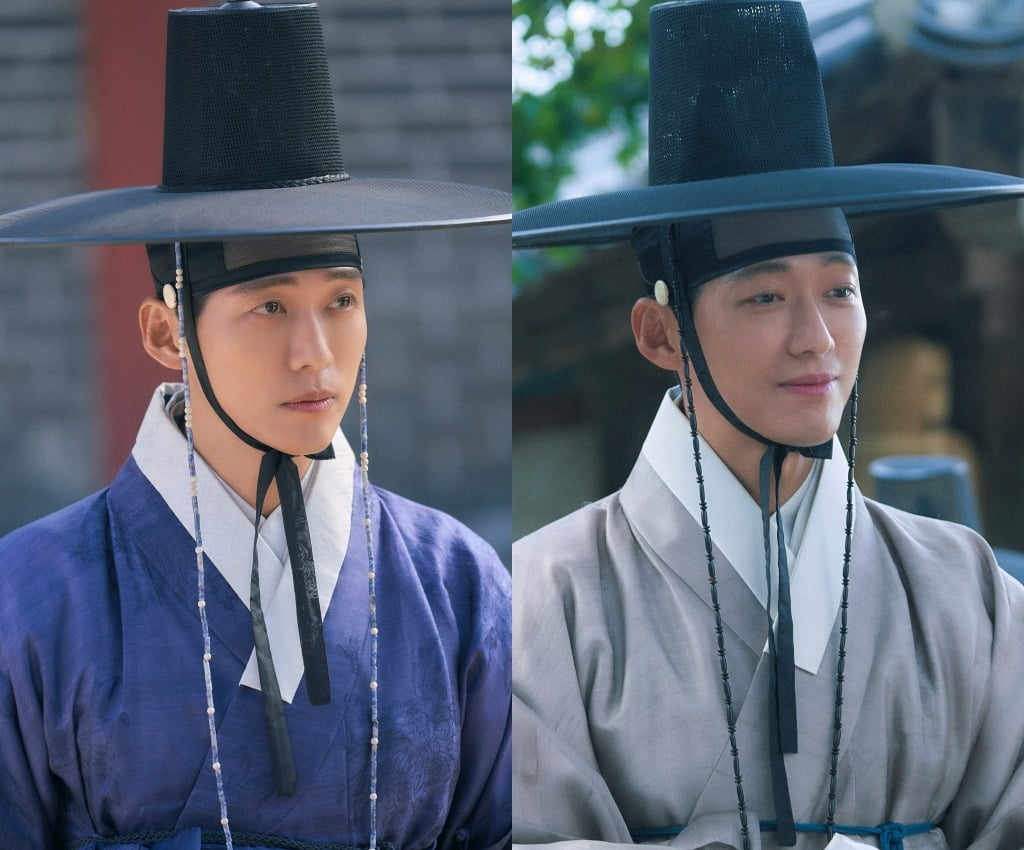 'Lovers' Namgoong Min's all-time charm explodes.
MBC's Friday-Saturday drama 'Lovers' (planned by Hong Seok-woo, directed by Kim Seong-yong, Lee Han-joon, Cheon Su-jin, written by Hwang Jin-young) is receiving a lot of love, breaking its own highest viewership ratings in each episode of Part 1 and Part 2, and winning the throne of all channels' Friday-Saturday dramas. At the center of it all is Lee Jang-hyun (Namgoong Min), the male protagonist with unprecedented charm.
Even before the broadcast, Lee Jang-hyun in 'Lovers' attracted attention as a male protagonist with extreme charm, with intelligence, masculinity, powerful narrative, mystery, and even the innocence that only focuses on one woman. Above all, expectations were high on the fact that Namgoong Min, the most trustworthy actor, would play this attractive character. And Namgoong Min's unveiled Lee Jang-hyun was so attractive and powerful that it would be a shame to call him 'extremely strong'.
In particular, the affectionate sincerity that Lee Jang-hyun shows toward Yoo Gil-chae captured the hearts of viewers. A man who continues to cherish Yu Gil-chae, whom he let go of, and only wants her to be happy. The man who risks his life to save Yu Gil-chae is Lee Jang-hyeon. Viewers' reactions are that Lee Jang-hyun is the coolest when he loves Yoo Gil-chae, and actor Namgoong Min, who portrays this with perfect passion, is cool.
Meanwhile, ahead of the 17th episode broadcast on November 4th, the production team of 'Lovers' is drawing attention by saying that Lee Jang-hyun will show off his all-time charm once again. Previously, Gak-hwa (Lee Cheong-ah), who was blinded by jealousy, threatened Lee Jang-hyeon with the lives of numerous Joseon prisoners of war. In the end, Lee Jang-hyeon said goodbye to Yoo Gil-chae with harsh words. Accordingly, Yoo Gil-chae, who returned to Hanyang, declared divorce to Gu Won-moo (played by Ji Seung-hyun). In episode 17, Lee Jang-hyun and Yoo Gil-chae's reunion in Hanyang is expected. At what moment will Lee Jang-hyun's all-time charm explode?
In relation to this, the production team of 'Lovers' said, "In episode 17, which airs today (4th), Lee Jang-hyun returns to Hanyang and meets Yoo Gil-chae. The hearts of the two people who meet again begin to flutter with an unchanging, perhaps even stronger, love. In this process, Janghyun Lee reveals his true feelings in words that no one can easily express. "Lee Jang-hyeon's sincerity immediately grabs hold of Yoo Gil-chae's heart."
He continued, "It can be said to be a very important scene where Lee Jang-hyun's extreme charm explodes. As always, actor Namgoong Min perfectly portrayed Lee Jang-hyun's extreme charm and Lee Jang-hyun's unyielding love for Yoo Gil-chae with his best performance. Even at the filming site, the entire production team was impressed. "Please show a lot of interest and anticipation for the 17th episode of 'Lovers', which will shake up the small screen with 'Lee Jang-hyun Syndrome'."
What is Lee Jang-hyun's ultimate charm that even the production team admired? What words will Lee Jang-hyun say to capture Yu Gil-chae's heart? Lee Jang-hyun's sad love story, which Yu Gil-chae will fall in love with and all TV viewers will fall in love with, will be revealed in the 17th episode of MBC's Friday-Saturday drama 'Lovers', which will be broadcast at 9:50 pm on Saturday, November 4th.
Ryu Yae-ji, Ten Asia Reporter ryuperstar@tenasia.co.kr