TV
'Immortal Song' Liberante Jin-won "Forte di Quator Son Tae-jin and cousin" Surprising blood relationship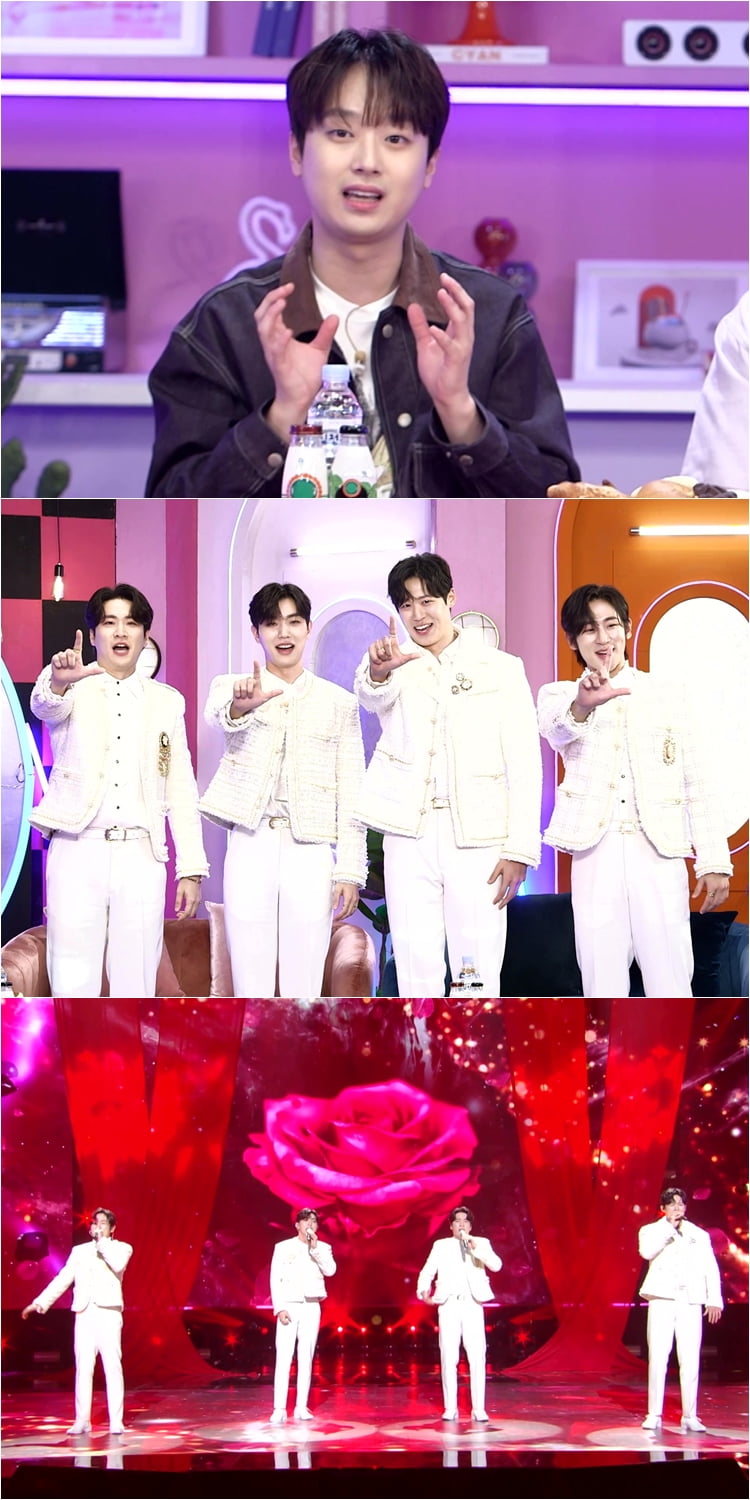 Are 'Immortal Songs' Liberante and Forte di Quator linked by blood?
Episode 629, which will be aired today on the 28th (Saturday), will feature the 'Artist Jo Joo-jo' episode. In this episode, Liberante, the winning team of 'Phantom Singer 4', appears for the first time and attracts attention. Those who hold the title of youngest winners throughout the audition season have their sights set on winning from their first appearance. In response to MC Kim Jun-hyeon's question about what their winning strategy was, Liberante said, "I think our weapons are a team with good individual tone, so we filled the stage with our voices," and said, "We are armed with a winning mentality, so we will try to win." It catches everyone's attention.
In response, MC Lee Chan-won mentioned the teams from 'Phantom Singer', Forte di Quattor, Forestella, and La Poem, and expressed his expectations by saying, "Our seniors have won several times in 'Immortal Songs.'" Liberante, who heard this, said, "We also feel pressure because our seniors have done really well here. "I've prepared hard," he said, clenching his fists.
MC Kim Jun-hyun started by saying, 'I heard you have a very close blood relationship with Forte di Quator Son Tae-jin of Liberante,' and upon hearing this, Jinwon quickly raised his hand and said, "He's a cousin." In response, the cast commented that the two people had similar appearances, saying, "They look alike." When asked if Son Tae-jin gave him any advice, Jin-won laughs and says, "He told me to just do what I normally do, don't be nervous, and there will be good results."
They said they chose Cho Joo-jo's 'What If', which many seniors coveted, and said, "It has sad lyrics, but it is a song with a fast tempo. "I think it would be good to arrange this song as a traditional ballad and express it well with our voices," he said, raising expectations.
It is expected to be a point of interest to see whether Liberante, known as the 'crossover idol', can win the championship trophy on his first appearance on 'Immortal Songs'.
The main character of this episode, Jo Jo Jo, was greatly loved by the public after having an unprecedented hit with 'Because I'm a Man' in 1997. He produced hit songs such as 'A Man's Tears', 'What If', and 'Lies'. Also, in 2013, he enjoyed another golden age with the OST 'Finding Love, Finding Life' for the KBS weekend drama 'The Wang Family'.
Choi Ji-ye, Ten Asia Reporter wisdomart@tenasia.co.kr