TV
Famous comedian got married by fraud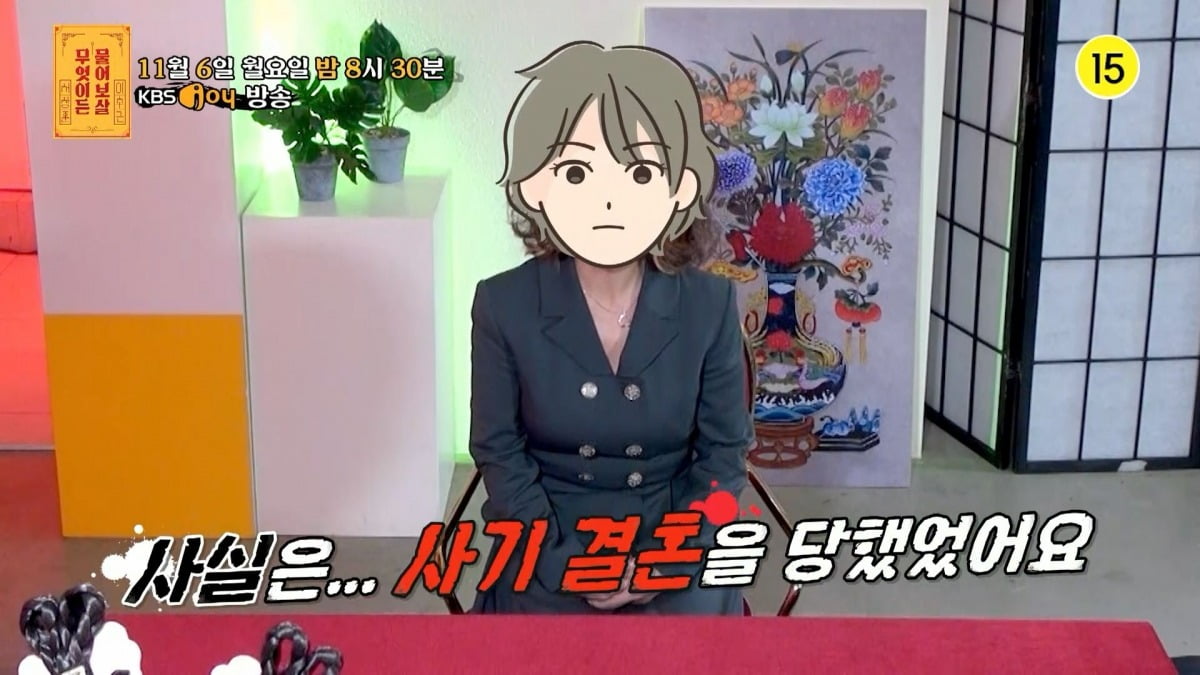 In the 240th episode of KBS Joy's 'Ask Me Anything', a storyteller who appeared on the air a year ago claiming to be suffering from short-term memory loss returns as the main character in the 5th episode of the recent special series.
The story of the person who saddened viewers by saying that he suffered major damage to his hippocampus in a serious accident five years ago, which caused his short-term memory to drop sharply, and that he forgets happy memories in a day or two and bad memories after an hour, had 8 million views at the time. It garnered a lot of attention, with over 6,800 supportive comments pouring in.
The storyteller, who returned to the fortune teller after a year as the main character of the recent special series that viewers are curious about, appeared with her boyfriend and is practicing long-term memory. During her last appearance, she received advice from Seo Jang-hoon to exercise hard, and has been doing it ever since. I tell you about my recent efforts to exercise hard and become healthier.
The storyteller, who said that not only has her memory improved a lot compared to before, but also that her sleep time of less than an hour due to stress has improved significantly, she recalled her first appearance and said, "Thanks to the viewers who left supportive comments, I have also improved my lifestyle habits." He also expressed his gratitude to the viewers, saying, "My condition has improved a lot."
Lee Soo-geun and Seo Jang-hoon, who were smiling happily as they looked at the storyteller's brightened appearance, asked, "Are you worried about anything else these days?" and the storyteller confessed an unexpected worry, lamenting, "I'm worried that OOOO doesn't listen to me well these days."
The story of the person who visited the Bodhisattvas again after a year revealed new concerns, the story that ended in tears, and the generous advice of the two Bodhisattvas, in the 5th episode of the 'Ask Anything' recent special feature series broadcast at 8:30 pm on the 6th. You can check it.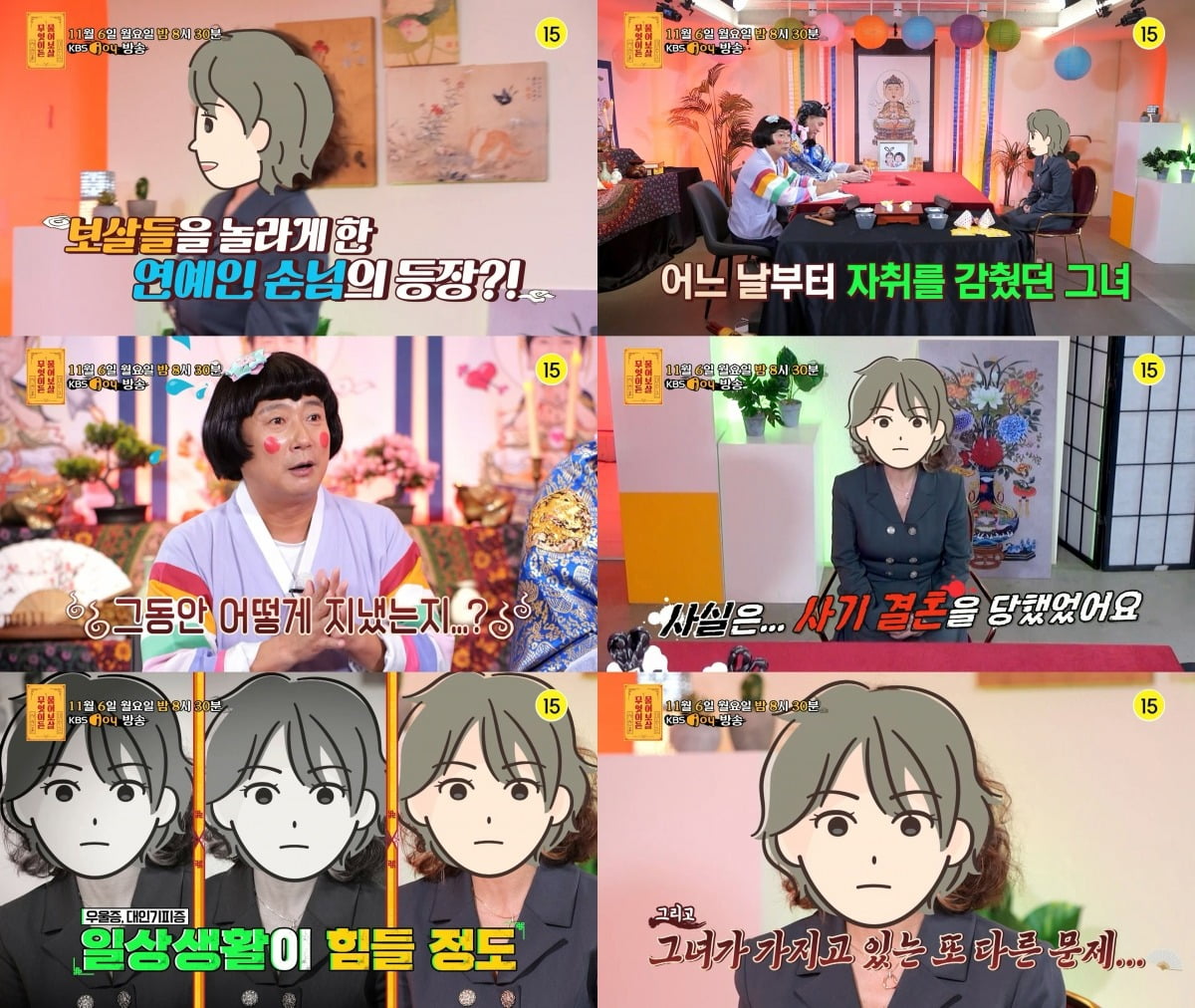 A famous comedian who led the comedy world in the 90s also appeared on 'Ask Anything' and introduced her current status.
The storyteller, who was a great senior and a famous comedian who brought Lee Soo-geun to his feet from her first appearance, suddenly disappeared after being active, raising the curiosity of many people at the time.
The storyteller says that in the 1990s, she lived a brilliant life, winning so much money that no one knew about her, but after her 'fraudulent marriage', she developed depression and social phobia, making daily life difficult.
She, who says she can't trust people after her fraudulent marriage, had no motivation for life to the point where she wrote a will, but explains why she decided to appear on the show to put to rest the reckless rumors about her.
It is said that she saddened her parents by revealing the reality of her ex-husband, who seemed to be a very wealthy person on the outside, the story of how their married life came to an end due to even more shocking news, and the shocking story that she wrote a will two years ago.
On this day's broadcast, the story of a person who cannot tolerate rude people and the concerns of a person who visited with his wife to talk about family problems are also broadcast.
Taeyuna, Ten Asia Reporter youyou@tenasia.co.kr