TV
Tablo's daughter Haru becomes a middle school student and looks exactly like her mother Kang Hye-jung.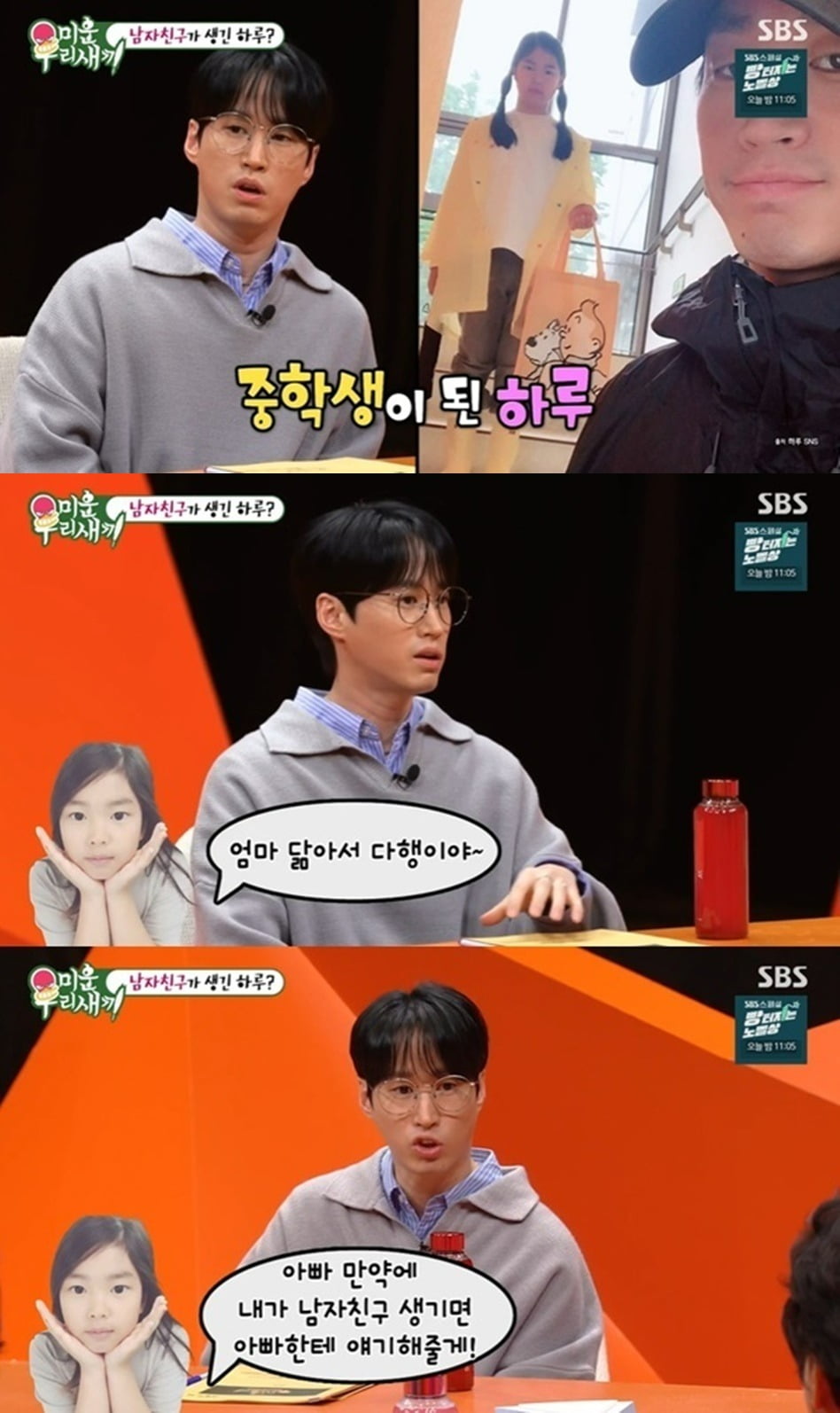 Singer Tablo mentioned his daughter Haru.
Epik High member Tablo appeared as a special MC on the SBS entertainment show 'My Little Old Boy' (hereinafter referred to as 'My Little Old Boy'), which aired on the 5th.
On this day, Tablo's daughter Haru, who has grown rapidly, was revealed. In response, Tablo said, "I am now in my first year of middle school," and added, "He said that with each passing day, he is becoming more like his mother (Kang Hye-jung). "I wish I could be like my mom," he said. Tablo married Kang Hye-jung in 2009 and gave birth to their daughter Lee Ha-ru in 2010.
When Haru asked if he talked about his boyfriend, Tablo said, "Not long ago, he suddenly said, 'If I have a boyfriend, I'll tell you about it first.' Honestly, I thought I wouldn't be able to handle it if I heard these words one day. But when I heard it, I felt that he thought well of it enough to talk to me."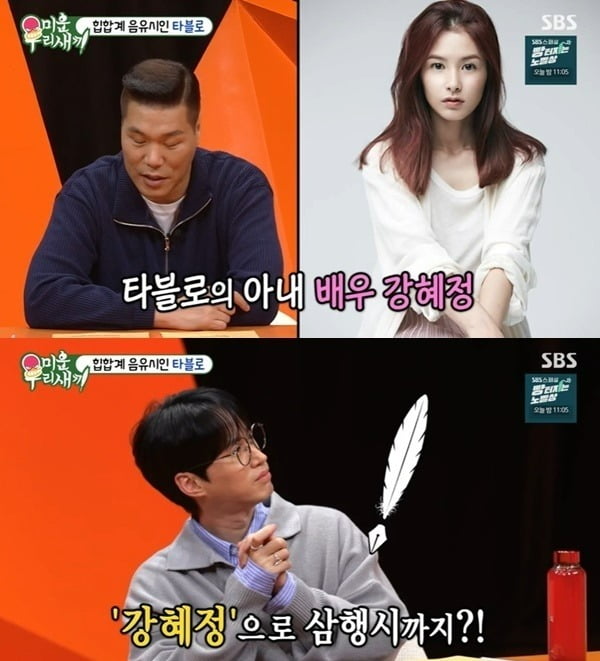 Tablo and Kang Hye-jung have already been married for 15 years. When Tablo's love letter from his past relationship was revealed, he said, "I don't remember it. "I didn't know other people would see it like this," he said, embarrassed. The love letter reads, 'My heaven. 'Guardian of the soul' was written on it. Tablo self-dissed, saying, "It was really the worst before."
When asked to write a three-line poem again, Tablo showed his cool demeanor and said, "Let's do it until the river dries up."
Kim Heechul and Mithra's dating rumors were also mentioned. This is because Kim Hee-chul cried at the Mithra wedding hall. Tablo responded, "It really doesn't make sense, but there are dating rumors. "They asked me if they were dating," he explained, adding, "I would have been less sad if I had cried. For some reason, I felt lonely, like the heroine of a drama."
Tablo also aroused curiosity by revealing that he quit exercising after seeing actor Jung Woo-sung. He said, "It was the first day I went to the gym. "I was waiting to dry my hair after finishing my workout, and someone next to me called me 'Mr. Tablo,'" he said. "When I looked up, it was Mr. Jung Woo-sung. "We were both naked in front of a full-length mirror," he recalled.
He continued, "My brother was drying his hair and I was waiting next to him, and he said, 'I like Epik High's music.' But when I looked at the two shots in the mirror, I looked so shabby. "I quit exercising that day and never went to the gym again," he said, making people laugh.
Taeyuna, Ten Asia Reporter youyou@tenasia.co.kr