TV
The Return of Romance King Ji Chang-wook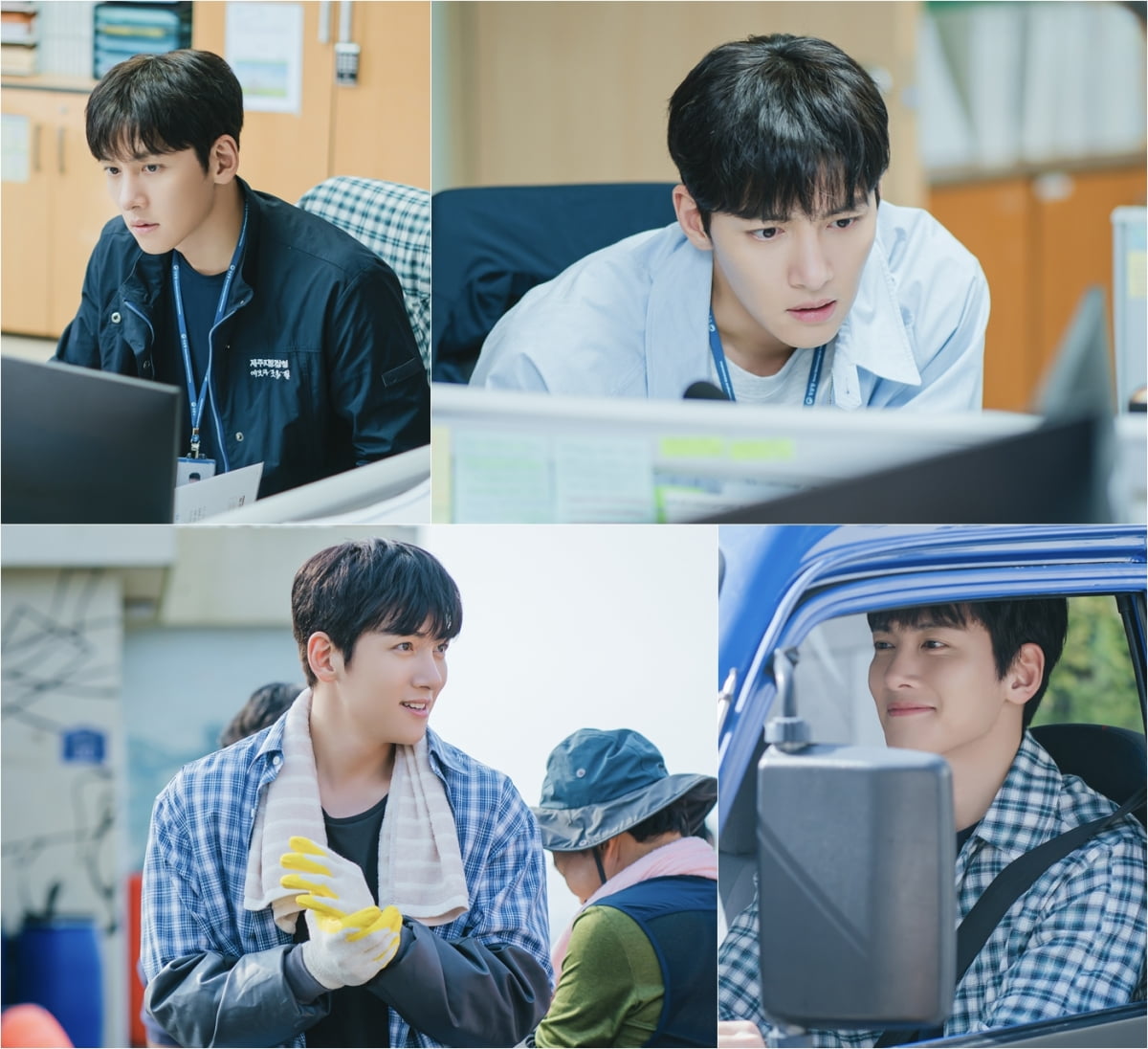 The first still cut of the returning 'Romance King' Ji Chang-wook has been released.
On the 6th, JTBC's new Saturday-Sunday drama 'Welcome to Samdali' released a still of Ji Chang-wook, who plays Cho Yong-pil, a forecaster at the Mado Meteorological Administration. 'Welcome to Samdali' is a pure romance between 'Samdal', a dragon born in a stream at the foot of Hallasan Mountain, and 'Yongpil', who cherished the stream after he lost everything and fell, and returns to his hometown to catch his breath and find love.
No one knows the weather in Mado better than Yongpil. This is because, as a native of Samdali, he has experience gained from traveling around the region. In the still cut released here, he is focused intently on the monitor and even has a persistent obsession for accurate forecasts. As a result, he became a lousy forecaster who could not be controlled even by the headquarters. At every weather meeting held via video call every day, he holds on to the microphone, presents counterarguments to the weather forecast issued by the headquarters, and even engages in a bloody war of words with the commissioner to get what he wants. In order to prevent this enormous mess, the main office frequently disconnects video calls. There are many cases where people are barred from entering the forecast department during important meetings.
The reason why he strives to predict the weather more accurately is because of Samdali, a 'gaecheon' that must be carefully protected, and the 'Haenyeo Samchundeul' led by Go Mi-ja (played by Kim Mi-kyung), the head of the Haenyeo who has been carrying on the Haenyeo business for over 40 years. This is because there are people who are like family who make a living by working on boats. So yesterday, today, and tomorrow, we cling to the accuracy of the forecast for the sake of the people.
Yongpil, who has such deep feelings and warm heart, has another person whom he wants to protect dearly. Samdal (played by Shin Hye-seon) is a 'best friend' who was born on the same day, 5 minutes apart, in a village that seemed to be fate, and has been together for over 30 years. There is currently no contact about what happened between them, but their history will be restarted as Samdal returns to Samdali. Prospective viewers' hearts are already starting to pound as they wonder how Ji Chang-wook, who has covered various genres such as noir and action and made a comeback with romance, will utilize the romance DNA that makes hearts flutter with just a look in his eyes in this work.
Ji Chang-wook said, "I'm greeting you at the end of the year with 'Welcome to Samdali'. I hope you feel a little bit of warmth through Yongpil this coming December," and added, "I hope I'll give a warm 'welcome' to myself when I visit the small screen soon."
'Welcome to Samdali' will premiere on December 2nd as a follow-up to 'Strong Woman Gangnam Soon'.
Kang Min-kyung, Ten Asia reporter kkk39@tenasia.co.kr