TV
Lee Chan-won, interested in Zero Base One Kim Ji-woong's secret for enjoying beer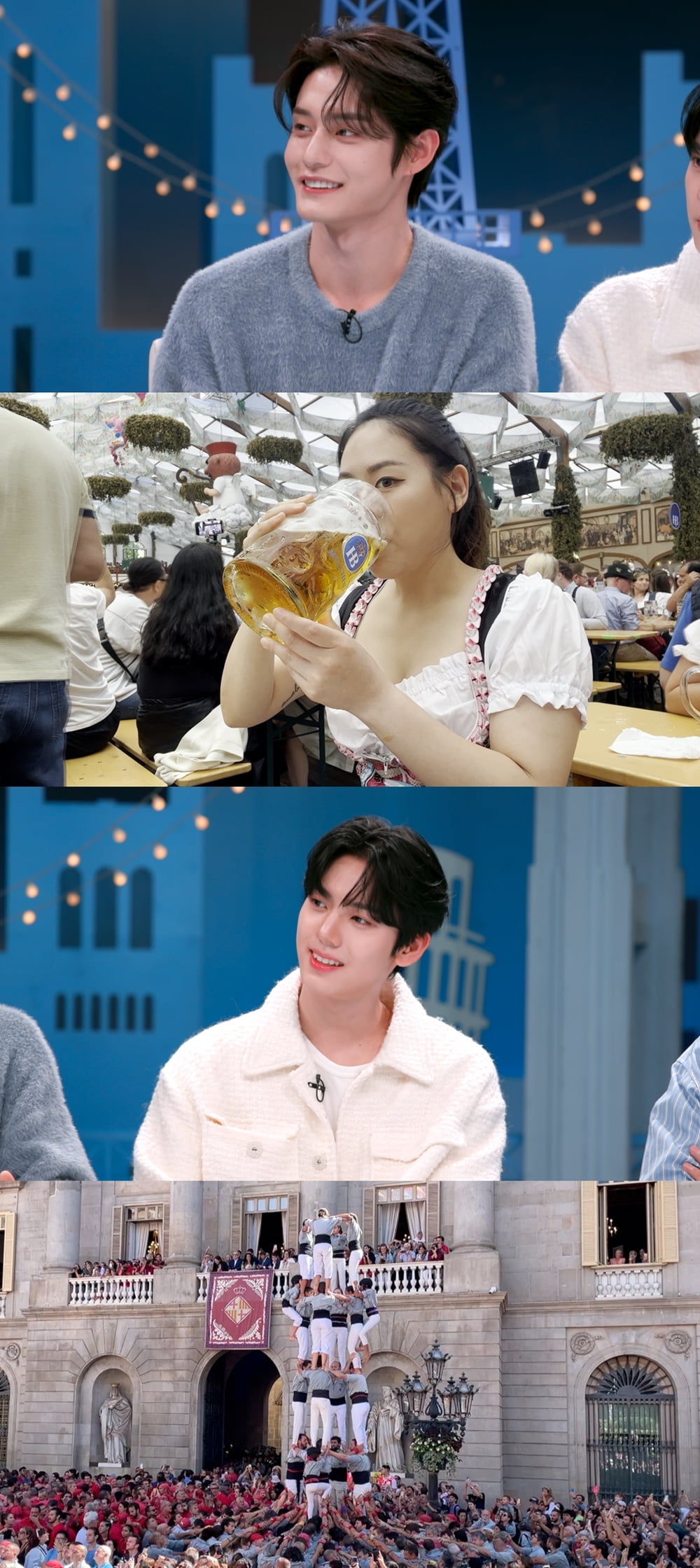 Zero Base One Kim Ji-woong teaches a special way to enjoy beer.
JTBC's 'Talk Partner 25 Hours', which airs on the 6th, explores festivals around the world. The German TALK staff brings the unique scenery of the Oktoberfest, and the Spanish TALK staff brings the unique scenery of the La Merce Festival to your home.
First, before German Tokpawon leaves for Oktoberfest, the world's largest beer festival, the studio warms up the festival fever with beer stories. In particular, Zero Base One's Kim Ji-woong reveals his love for beer and shares his secret to enjoying beer after work. MC Lee Chan-won, who is a lover of food, also showed interest in Kim Ji-woong's secret recipe, raising curiosity.
Next, the German Tokpawon heads to the Oktoberfest held in Munich, Bayern. The festival scene, where numerous people drink beer in a huge tent with 10,000 seats, is also revealed. Above all, it is surprising that beer is served in a 1L glass. In addition, we plan to ride the large Ferris wheel and enjoy not only the festival scenery but also the panoramic view of Munich city.
Next, Tokpawon, Spain, introduces the unique charm of La Merce Festival, the largest festival in Barcelona. A 4-meter-tall giant doll appears amidst the crowds filling the Plaza Sant Jaume, leaving a strong impression, and a human tower-building competition takes place, with people climbing on top of people. Talk Partner also joins the human tower and experiences it for himself, increasing interest with a lively LAN cable trip.
MC Jeon Hyun-moo is concerned about Zero Base One's management diet ahead of their comeback. In response, Yujin Han said, "I've never been on a diet before in my life," and added that she ate three servings of Mala Xianggu in the early morning, and the studio was said to be in an uproar. On the other hand, Kim Ji-woong envies Han Yu-jin, saying, "I have a constitution that makes me gain weight right away when I eat."
Kang Min-kyung, Ten Asia reporter kkk39@tenasia.co.kr