TV
Ra Seon-wook appears in place of 'Muksuldan' instead of Dex who went to Africa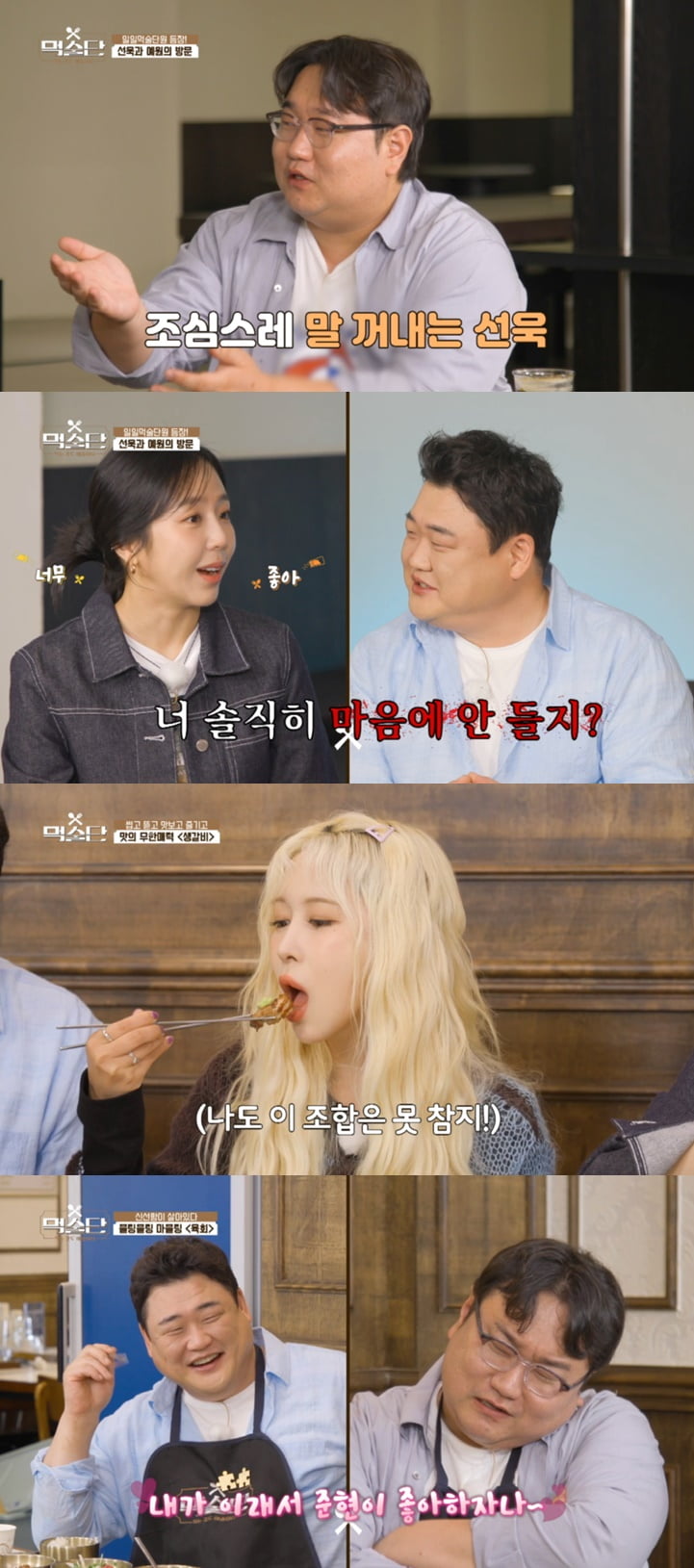 Popular entertainers Ra Seon-wook and Yewon will appear as guests on 'Eoksuldan'.
MBC Every1's 'Eoksuldan', which will be broadcast on November 3, will introduce restaurants that are good for eating out with the family. In place of Dex, who is in Madagascar, Africa, Ra Seon-wook, who is traveling through the entertainment industry as various secondary characters such as Moon Doe, Ttung Si-kyung, and Ttung Jong-won, and Yewon, an entertainment fairy with an honest and pleasant charm, appear as guests. The two are said to have been active by showing off their mukbang skills that were recognized by everyone.
On this day, the eating group visits a restaurant serving charcoal-grilled raw ribs, a must-have for family dining out. Raw ribs grilled on binchotan charcoal boast a soft texture and will capture the hearts of eaters from the first bite. However, it is said that due to the strong firepower, the morning meat mukbang turned into an extreme chemical and biological experience. The story of how not only the cast but also the production crew evacuated can be seen in the live broadcast.
In addition, they reveal their different tastes in eating meat, including the 'lots of meat' green onion, the 'tonkatsu' green onion, the 'basic' green onion, and the 'clean and refreshing' green onion. You can check out the various ways to enjoy raw ribs introduced by Muksuldan on the official Muksuldan Instagram account.
Next, the eating group visits a clam grill restaurant filled with fresh seafood brought in every morning. In addition to a variety of grilled clams, the menu also includes fist-sized tripe oysters and steamed live crab, which can only be eaten in spring and fall, to provide a rich food experience. Even seafood lover Junhyun is said to have proved the greatness of the eating place by easily eating a plate of tripe oysters by himself and then continuing his grilled clam mukbang.
Junhyun's performance on this day continues in Mukmechu (recommended menu to eat). It is said that he received the highest praise ever by impressing the owner with a dish that had never been seen at a clam grill restaurant. You can check out Jun-hyeon's eating and eating mechu on the broadcast.
Lastly, the Muksuldan visits the world's first white gamjatang restaurant in Hyehwa, enjoyed by three generations. Seon-wook, who was eating gamjatang, possessed Tung Jong-won and performed a perfect imitation of Baek Jong-won's vocal cords, turning the filming set into a sea of laughter. It is said that a heated competition broke out when the owner, who was watching this, offered the Muksuldan a surprise quiz and a lifetime free ticket to Gamjatang as a prize. The lucky winner will be revealed on air.
'Muksuldan', a new concept high-quality mukbang show, will be broadcast on MBC Every1 at 12 PM on Friday, November 3.
Ryu Yae-ji, Ten Asia Reporter ryuperstar@tenasia.co.kr