TV
Jang Seo-hee confesses her fan feelings for Lee Chan-won, "A young man with a good life"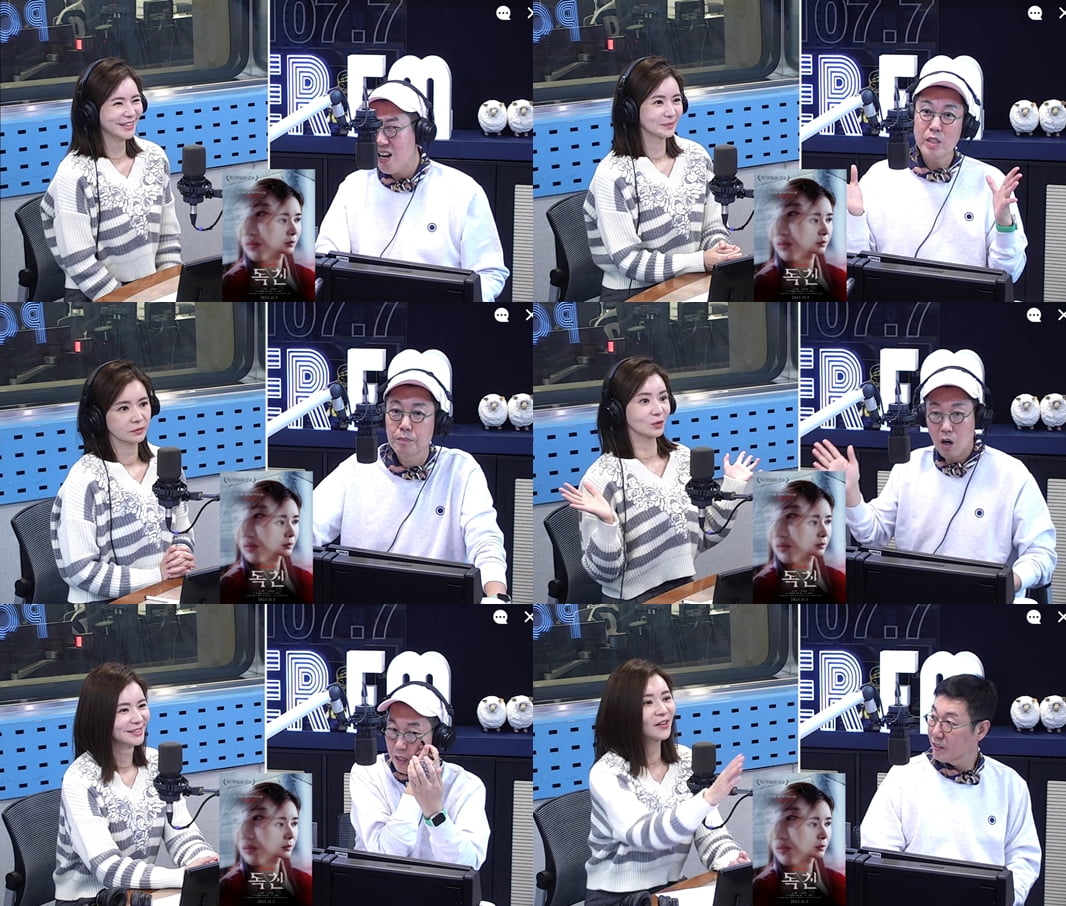 Jang Seo-hee, the 'original villain queen' who returned to the big screen after 6 years with the movie 'Alone Friend', passed on the know-how of 'sticky slap scenes'.
Jang Seo-hee, who appeared on SBS Power FM's 'Kim Young-cheol's Power FM' on the 3rd (Friday), opened the listeners' morning in a pleasant mood with her lively wit and great chemistry with DJ Kim Young-cheol.
First, Jang Seo-hee introduced the movie, saying, "'Single parent' means a toxic parent. It is a thriller genre movie that delves into the death of the daughter Yuri, whom my character Hye-young loves very much." In addition, he did not leave out a request to the audience, saying, "Isn't the problem between parents and children becoming a social issue these days? I hope that watching our movie will be an opportunity for many parents to think once again that their children are not their property."
Jang Seo-hee said, "It's really cool that young actors these days are confident and not intimidated. At first, it was difficult for me as a senior, but we quickly became friends and had fun filming." However, Kim Young-cheol's question, "Have you learned some of the MZ generation's buzzwords? Do you know what 'byeoldajul' means?" made me speechless, and when I learned the meaning of 'reduce everything,' I couldn't help but be surprised by the unexpected new word.
Meanwhile, when Jang Seo-hee was asked by Kim Young-cheol, "Jang Seo-hee is good at slapping people for broadcast purposes even though she gets angry in the drama. Do you have the know-how?", she responded, "It's because I've been slapped a lot," making her laugh. At the same time, "It hurts a lot when the movements are large or the acceleration is high. In the case of female actors, because their hair is long, it is effective to let the hair flutter. Instead of hitting the face, it is like grazing the side of the head." 'The know-how was suddenly revealed.
Regarding the question, "What mindset do you have when acting as revenge?", "At first, I was immersed in it while thinking about the injustice done to me, but as I gained more know-how, I said, 'I am Goo Eun-jae... I have to destroy Jeong Gyo-bin.'" "I was immersed in it," he said.
In addition, Jang Seo-hee also confirmed that she is a big fan of trot singer Lee Chan-won. "We did an entertainment program together a while ago. He is a young man with a very upright lifestyle, and I enjoyed watching him do trot since he was young. I also used to be a child actor, so there were some parts I could sympathize with," he said, revealing his love as a fan. The 'T/F test', which is popular these days, was then conducted, and when Kim Young-cheol said, "I was in a bad mood, so I bought bread," Jang Seo-hee responded, "Are you F?", devastating the listeners and the radio studio.
Meanwhile, Jang Seo-hee's return to the big screen after 6 years, 'Single Parent', in which she transforms into a mother with a test-taking daughter and captivates audiences with her creepy acting, is being screened to rave reviews after its release on November 1.
Ryu Yae-ji, Ten Asia Reporter ryuperstar@tenasia.co.kr