TV
Ahn Jung-hwan, did you remember your ex-girlfriend?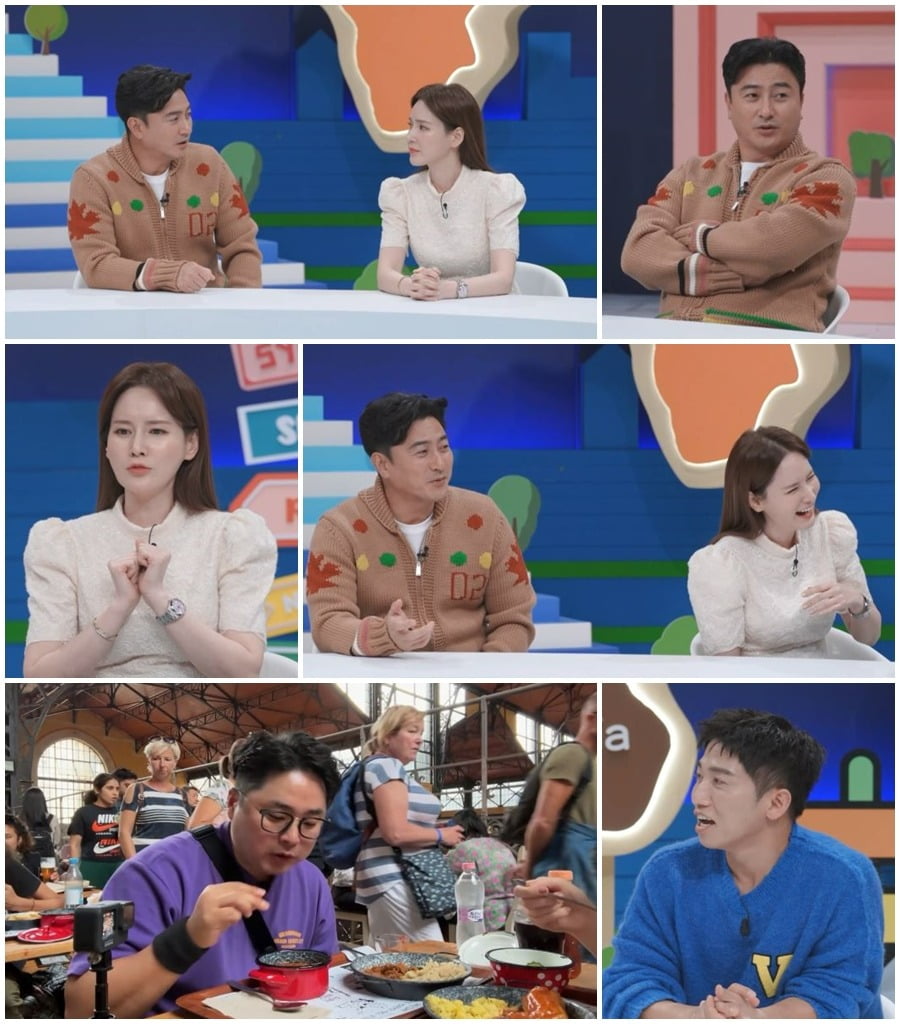 Ahn Jung-hwan and Lee Hye-won, a couple, cause dizzying misunderstandings due to different memories during a memory talk.
In the 6th episode of Channel A's entertainment show 'Family Beyond the Line', which will be broadcast on the 3rd, the daily lives of 'Hungarian Baek Jong-won' Kim Seong-il and the Orsi family, who conquered Korean food in Hungary, will be revealed. Ahn Jung-hwan and Lee Hye-won, a couple, are attracting attention as they say they will play a 'truth game' while talking about their past.
On this day, Kim Seong-il personally introduces a 'customized for Koreans' Budapest tour, befitting his past experience as a guide. In particular, we will go on a cruise experience, which is an essential part of any trip to Budapest. Ahn Jung-hwan, who was watching this, recalled memories of those days, saying, "I also had dinner on a cruise ship on the Han River." However, Hyewon Lee suddenly frowned, saying, "I've never been on a cruise ship," and then expressed bitterness, saying, "I don't think (the person I was dating at the time) was me." Ahn Jung-hwan hurriedly explained the cruise ship remarks and revealed them in detail, then burst into laughter by saying, "If you do this, the atmosphere will be even weirder."
Meanwhile, Kim Seong-il's family not only visited 'Europe's most beautiful market', which was designed and built by Gustave Eiffel, the architect of the Eiffel Tower, but also shared local shopping tips that do not attract the public's attention and hidden 'photo spots' in Budapest. It is revealed in full, eliciting applause from the studio cast.
The production team said, "Lee Hye-won, who was watching former guide Kim Seong-il's introduction of flowing tourist attractions, said, 'Ahn Jeong-hwan only decides the country to travel to, and I plan the rest, but when he actually goes on a trip, he only complains.'" The difficulties of being a 'Jung-hwan family guide' He said, "You will be able to gain valuable information and healing time through the Budapest travel story of the Kim Seong-il and Orsi family, which immersed the couple Ahn Jung-hwan and Lee Hye-won."
Episode 6 of 'Family Who Crosses the Line' will be broadcast at 9:30 pm on the 3rd.
Taeyuna, Ten Asia Reporter youyou@tenasia.co.kr