TV
'Climbing challenge' key, knocked down even though you're not even halfway to the summit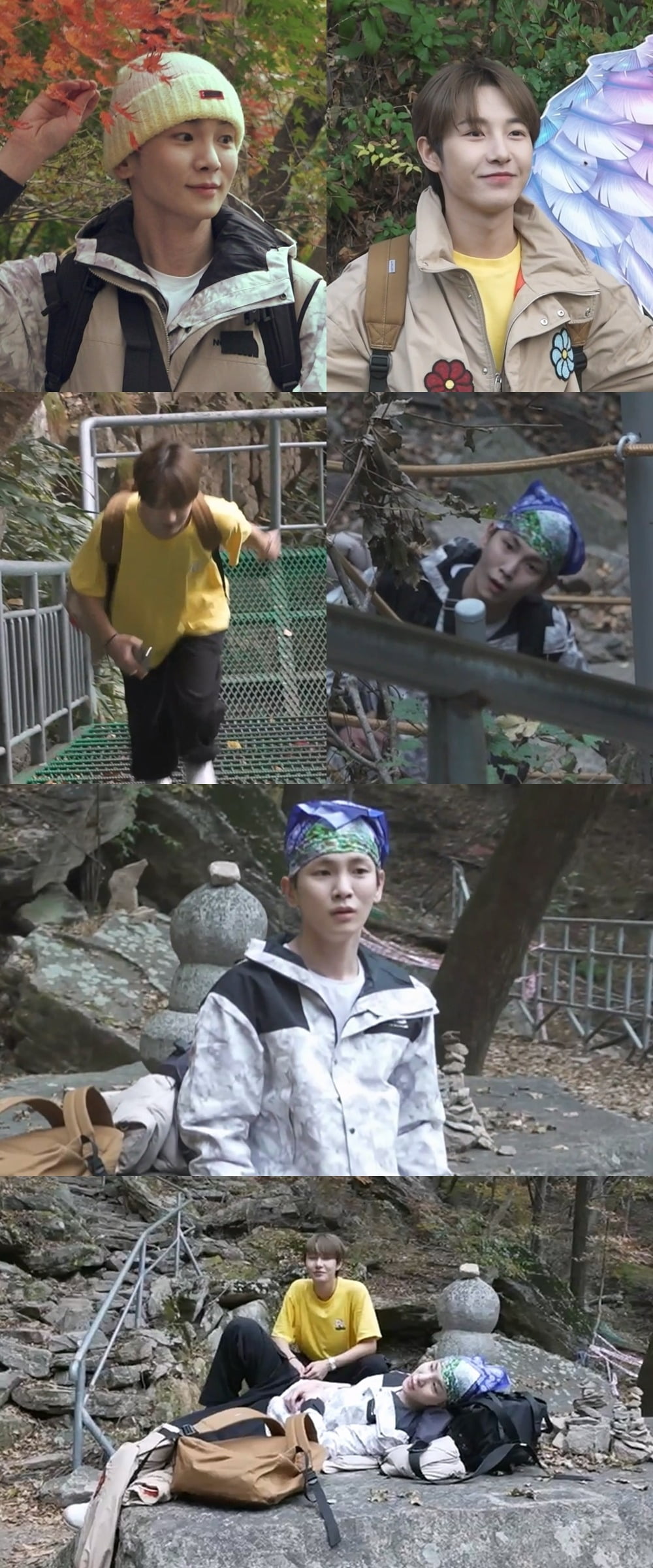 While Kian84 was impressed by completing the full marathon, SHINee's Key took on the challenge of mountain climbing to recall nostalgic memories of his parents from 20 years ago. However, the image of Key, whose soul escaped on an unexpected hiking course, was captured, raising curiosity.
In MBC's entertainment show 'I Live Alone', which will be aired on the 3rd, NCT DREAM member Renjun and Key, who are hiking at Daedunsan Mountain, a famous autumn leaves restaurant, will be revealed.
Key, who is busy preparing to go out early in the morning at a hotel in Wanju, Jeollabuk-do, says, "I'm going on a fall picnic," and brings up happy memories of the mountain he climbed as a child led by his parents. He is looking forward to a picnic-like hike and prepares everything from a lunch box to a camera. You can feel the excitement about hiking in the fall from Key, who has fully set up his 'climbing look' from a beanie to hiking boots.
Key's climbing mate is Renjun, a close junior. Renjun appears in simple clothes, unlike his fully prepared body, and exudes the appearance of a 'climbing master'. He plans to show off his skills as a 'mountain climbing expert' by providing classes on mountaineering theory for height improvement. The two take photos of each other and begin to climb Daedunsan Mountain with excitement.
However, before reaching the top even halfway, a knocked-down image was captured. Key, who was looking forward to leisurely viewing the fall foliage, is taken aback by the unexpected level of the hiking course. Key's appearance, transformed into a mountaineering club fashion, with a handkerchief on his head instead of a pretty beanie, catches everyone's attention.
The contrast between Renjun, who climbs the mountain as easily as a flying squirrel and waits for Key, and Key, who looks exhausted as if his soul has escaped, causes laughter. Attention is being paid to whether 'Flying Renjun (Flying Squirrel + Renjun)', who is the very serenity, and 'Santoki (Rabbit + Height)', which is spread out, will be able to safely complete the autumn picnic at Daedun Mountain.
Key and Renjun's fall hiking scene can be seen through 'I Live Alone', which airs at 11:10 pm on this day.
Taeyuna, Ten Asia Reporter youyou@tenasia.co.kr