TV
Betrayed Jesse: "I hate both Psy and Jay Park"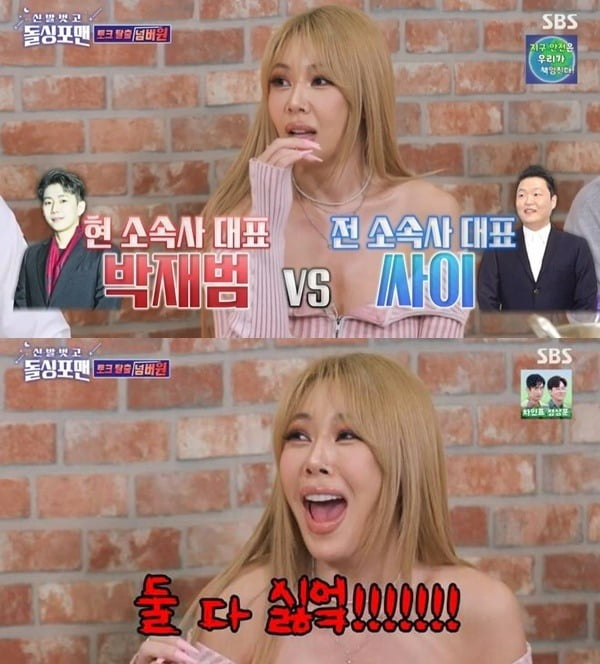 Singer Jessie compared her former agency CEO Psy with her current agency CEO Jay Park.
In the SBS entertainment program 'Single For Men, Take Off Your Shoes', which aired on October 31, Jessie, Seok-yong Jeong, and Kwan-woo Kim appeared as guests in the Street Talk Fighter special.
On this day, Jessie said, "I didn't receive help from my parents even when I had no income. My parents have never once opposed me. "They supported me no matter what choice I made."
To make a living, I also worked part-time as a workbook teacher. Jessie said, "I returned to the United States, but I didn't want to take my parents' money, so I taught foreign children to make money on my own."
Jessie changed her agency from Psy's P Nation to Jay Park's More Vision. He said, "Do you like Jay Park or Psy? When asked, "Answer within 3 seconds," he shouted, "I hate both."
Jessie continued, "If I'm speaking humanly, it's Jay Park," adding, "It's not that I don't like Psy. He explained, "While Psy has a lot of experience and respects and follows his opinions, Jay Park is a friend and now we are involved in the company, so we are fighting and coordinating."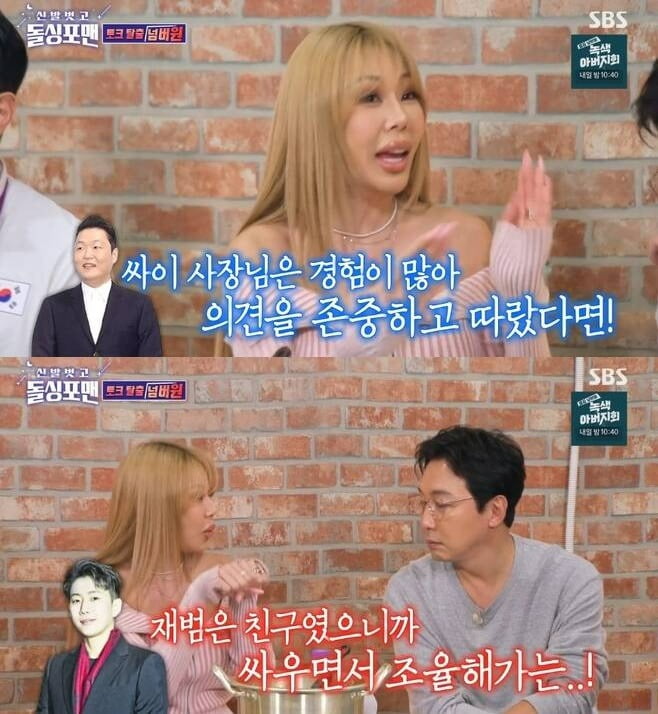 When Lee Sang-min asked, "I heard Psy told you not to wear revealing clothes?" Jessie responded, "It's not that he didn't let you do it, but he put some restrictions on it. But I do more when I'm not supposed to. "It's so hot on stage that you wear long clothes," he answered coolly.
He added, "Beyoncé dresses sexy too, but doesn't she get criticized? It's like a cultural difference. "Later, when Psy saw what I was wearing, he didn't say anything," he said.
Meanwhile, Jessie appeared on SBS Power FM's 'Choi Hwa-jeong's Power Time' and confessed, "I left my previous agency and worked alone. I learned a lot and was betrayed by people. As I continued to hold on, I felt like my body was breaking down without me even knowing." there is.
He said, "I was stressed, people left me, and I was betrayed, so I got hurt and it was really hard. I feel like my body is reacting to these things now. I can't sleep when I go home because I'm so stressed. It's so hard, but people say "When I said I was honest, I couldn't talk about my pain honestly. I wanted to show only my bright side, so I deliberately went on air and made a lot of noise," he added.
Taeyuna, Ten Asia Reporter youyou@tenasia.co.kr