TV
Singer IU, "I watched the movie secretly among my fans, but no one knew."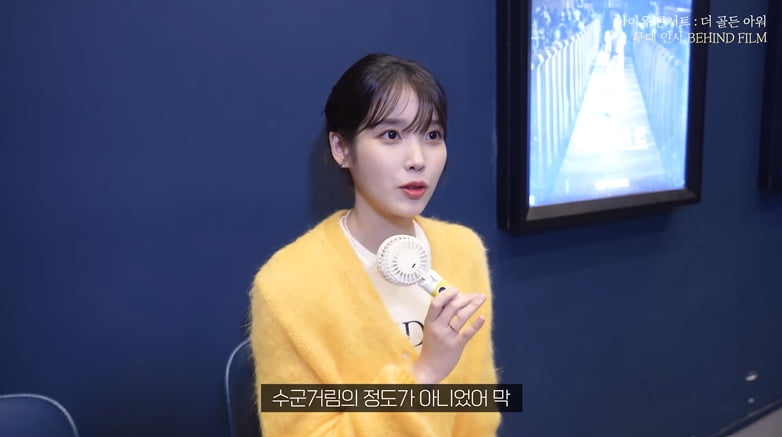 Singer IU attended the CGV stage greeting for 'IU Concert: The Golden Hour' and met the audience.
On the 31st, a video titled '[IU] 'IU Concert: The Golden Hour' Stage Greetings Behind Film🎥' was released on the YouTube channel 'Ijejam'.
On this day, IU attended the CGV stage greeting for 'IU Concert: The Golden Hour'. After entering the theater after the screening, IU met the audience and asked, "Everyone is a familiar face. Thank you so much for coming to greet the stage today. You all did the 2nd, 3rd, and Nth rounds, right?"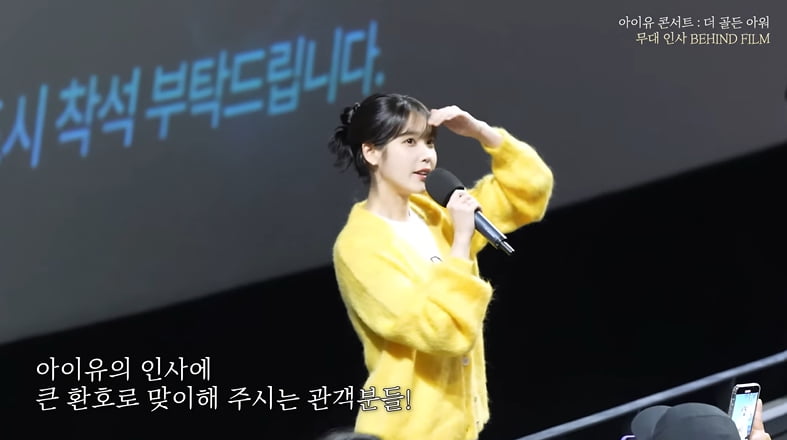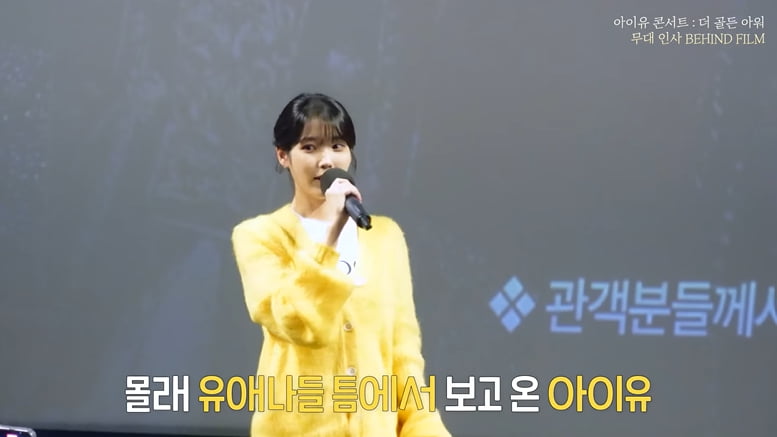 To this, the audience was pictured answering, "Yes!" IU said, "I saw the movie too. I watched it secretly! I watched it with Uaena (IU's fan club). No one knew it was me. I also heard everything Uaena said."
After the stage greetings, IU was asked 'what was the atmosphere in the movie theater like?' and she answered, "In some theaters, it was an atmosphere where everyone was talking very comfortably instead of whispering." He added, "I saw it from the side, and there were two Star Candy people in the same row, and they really made the atmosphere better."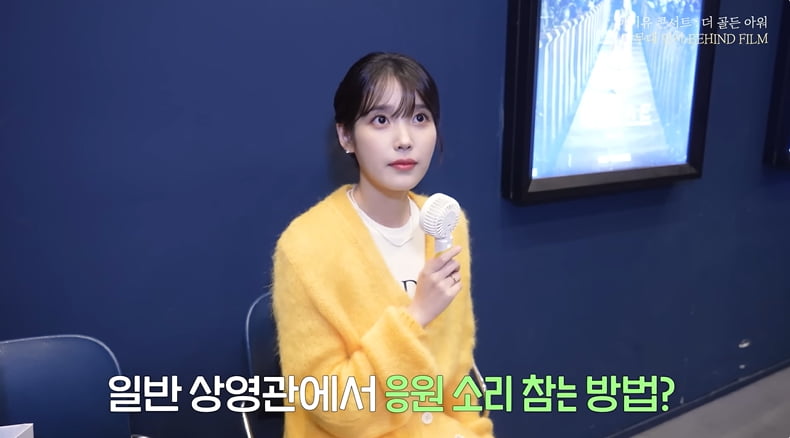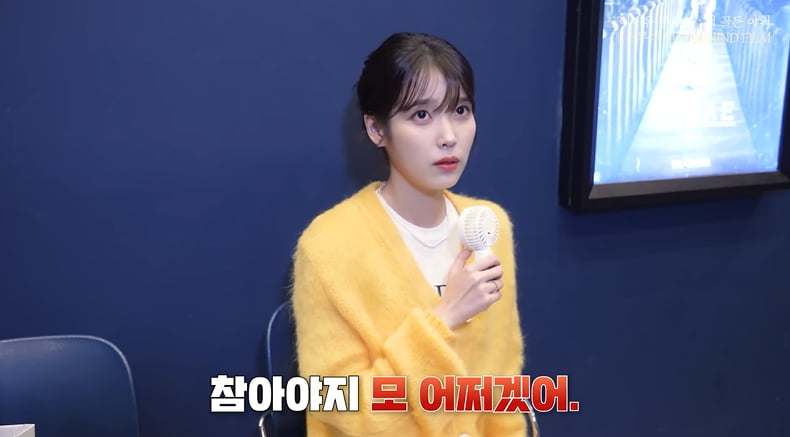 Regarding 'How to endure cheering noises at regular theaters', IU said, "If it's not a cheering screening, you still have to endure it. Because it's a rule. I heard that it's a cheering screening, but people around you say it's noisy. That's why there are a lot of U-Aenas who are so discouraged that they can't cheer much." We talked about the episode.
When asked, 'Isn't this your first time greeting the stage alone?', IU emphasized, "It's my first time. I ambitiously tried to do a GV with director Hyunwoo, but it wasn't easy. If it's released again next time, let's do a GV then."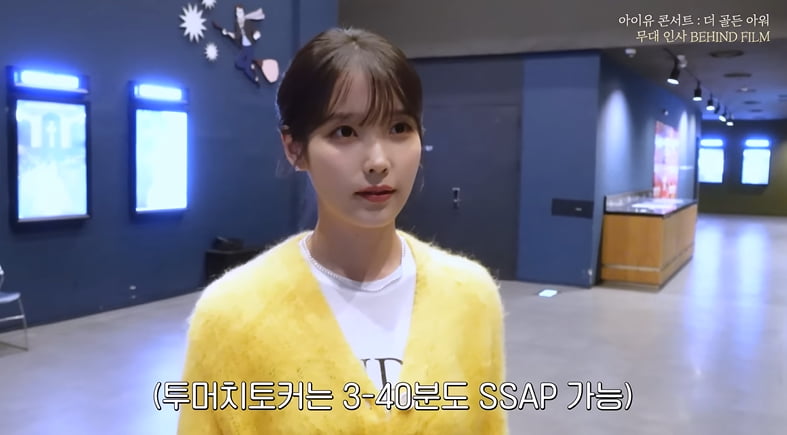 IU said, "It was disappointing that there was no light stick screening" that day. When told that there were many audiences watching 'IU Concert: The Golden Hour' even overseas, IU said, "I wish I had told you about it a little sooner (laughter)."
Reporter Ha-neul Lee, Ten Asia greenworld@tenasia.co.kr