TV
Kim Do-wan, new lover moment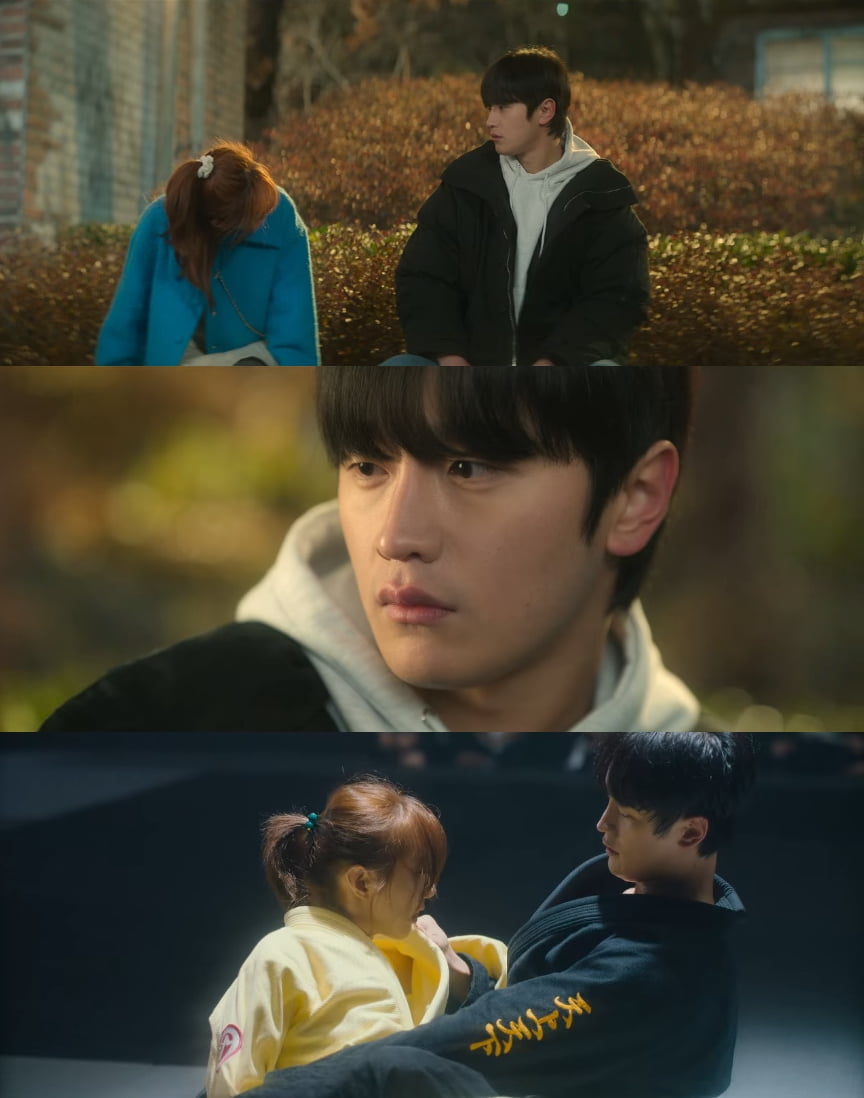 Actor Kim Do-wan emerged as a permeating thrill-seeker.
He appeared as Goo Jeong-hoon, Lee Won-jun's (played by Yang Se-jong) roommate, in the Netflix series 'Lee Doo-na!', which was released on the 20th, and attracted attention with a romantic comedy moment that was different from his blunt first impression.
Koo Jeong-hoon, who attracted attention from his first appearance by holding a book of rules for communal living written in detail, is a person who has no interest in dating at all. However, after meeting Choi Yi-ra (played by Park Se-wan), who has a bubbly personality, each scene bursts with excitement. The scene in which he subdues and warns Choi Ira's ex-boyfriend who is harassing her gives her a dependable yet sly charm, while the scene where he realizes his feelings just as he is still worried and kisses Choi Ira and confesses that he likes her, even adds a simple voice and a thrilling height difference. It leaves behind a pretty scene. In this way, Kim Do-wan, who expressed with stable acting skills the way Koo Jeong-hoon, who was close to being an herbivore man, changes irresistibly in the face of love, enriched the play by faithfully depicting a romance narrative with a different atmosphere from that of the Suzy-Yang Se-jong couple.
In particular, in the last episode, the sight of Koo Jeong-hoon affectionately hugging Choi Yi-ra on her way to work truly shows the 'real love vibe' and received a warm response online. There were positive reviews such as "Senior Jeong Hoon is so exciting," "Kim Do-wan really stands out," and "He seems to be consistently good at acting." In addition, Kim Do-wan boasts his warm visuals and sensible styling through SNS, and even appeals to the charm of his body, steadily attracting fans.
Since his debut, Kim Do-wan has gained popularity among those in their 10s and 20s by being called 'LAN boyfriend.' In the web drama 'Seventeen', as the main character 'Ji Eun-woo', he showed off his warm male friend charm and showed a realistic youth romance. Subsequently, in the drama 'Living Together with a Falling Liver', he played the role of 'Do Jae-jin', a pure man who drains his liver and gallbladder in front of love, and showed a sweet romance with Kang Han-na (played by Yang Hye-sun), gradually growing into a 'romantic comedy star'.
Expectations are rising for the future of Kim Do-wan, who never hesitates to take on challenges, plays diverse characters, and shows perfect chemistry in each work.
Ryu Yae-ji, Ten Asia Reporter ryuperstar@tenasia.co.kr