TV
"It is different from the gaslighting of Jeon Cheong-jo and Nam Hyeon-hee."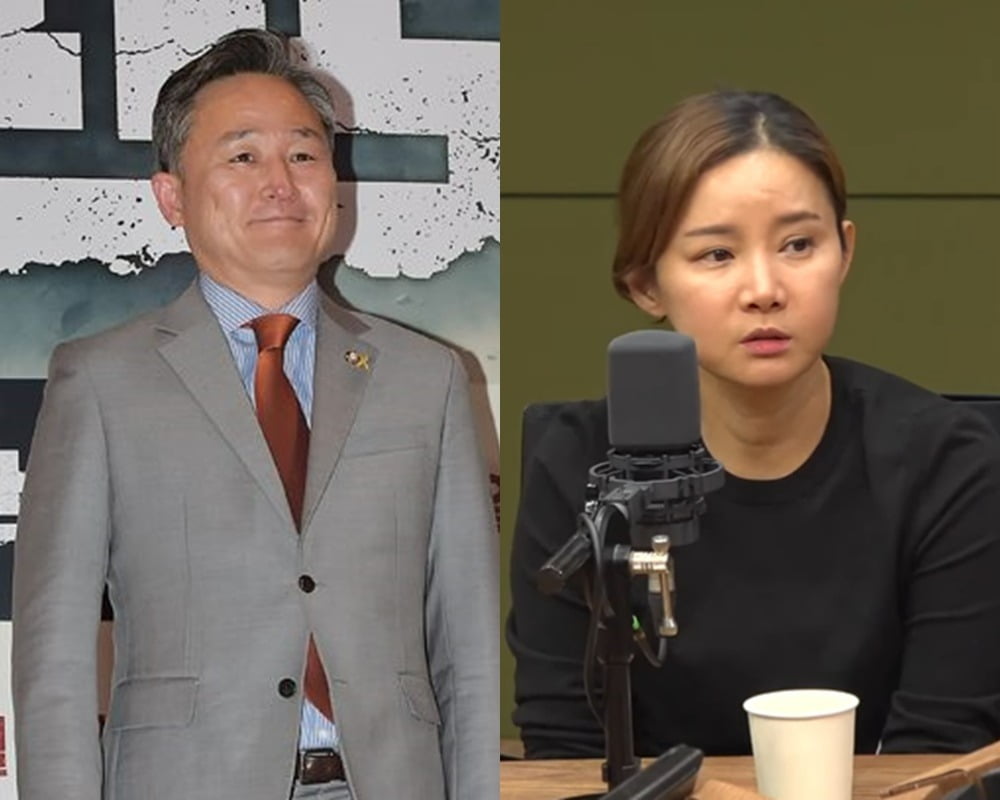 Profiler Pyo Chang-won analyzed the Nam Hyun-hee and Jeon Cheong-jo cases and expressed the opinion that 'gaslighting' was not visible.
In the 'Pyo Chang-won's World Sherlock' corner of KBS2's 'M&W Worth Trying' broadcast on the 31st, Pyo Chang-won discussed the Nam Hyun-hee and Jeon Cheong-jo cases, which have recently become hot topics.
Pyo Chang-won said, "If you look at the fraud of Jeon Cheong-jo, you wonder how many people will not be victims if it is done so meticulously. "We want to find a solution to prevent similar damage," he said, explaining the reason for covering the case.
He continued, "As the investigation is in progress, we are trying to make assumptions based only on confirmed facts," and "The lies told by a person named Jeon Cheong-jo are planned and meticulous. What is noteworthy is the folding screen effect and the halo effect. Jeon Cheong-jo is ordinary, but when he appears accompanied by bodyguards, a folding screen is created. It acts like a halo and makes you feel like you are a great person, and that is the folding screen effect. I think it would have been difficult for Nam Hyun-hee to refuse if reinforcements showed up while she was facing various difficulties (divorce). "It is assumed that trust and envy were created due to the first halo effect," he analyzed.
He continued, "You may be wondering why everyone would fall for such clumsy acting, but if you consider Nam Hyun-hee's claims to be true, there is room for that. "If Nam Hyun-hee, consciously or unconsciously, has developed a desire for this situation to be real, she may want to believe in a clumsy play that an ordinary person would not experience," he said.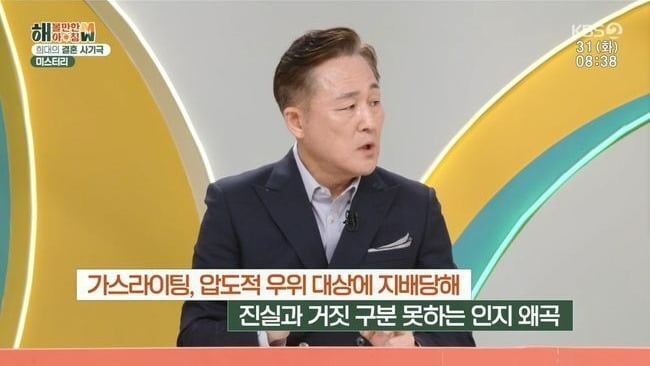 The former Qing Dynasty's luxury gift offensive also played an important role in the fraud. Pyo Chang-won said, "The house where Nam Hyun-hee lived is itself a luxurious residence in Jamsil. The monthly rent is said to be between 15 million won and 35 million won. Whenever Nam Hyun-hee received an expensive gift or car, she revealed it on social media. In addition, he also used a hotel pool villa where the daily cost of accommodation was 12 million won," he said. "It is presumed that Jeon Cheong-jo's money came from another victim. Some of the residents were found to have invested, and the amount appears to be between 800 million and 1 billion won. "It appears that the fraud was continued by borrowing cash and credit cards," he explained.
At the same time, Pyo Chang-won said, "This incident is a little different from gaslighting. Gaslighting requires a vertical relationship between two people. The strong feed false facts about the weak, causing cognitive distortion. The two people were not in a vertical relationship, but were in a relationship that raised questions. Nam Hyun-hee shows no cognitive distortions. "It seems that the only difference is whether they were fooled because they knew they were fooled or if they went along with it because they wanted to be fooled."
Pyo Chang-won said, "Nam Hyun-hee also said that there was a suspicious situation, and this is called a 'red flag.' When this phenomenon is discovered, if you ask the person involved, you will receive a prepared answer. There is a need to take a step back and verify with a public institution or a third party. "People around you must do this to prevent fraud," he said.
Taeyuna, Ten Asia Reporter youyou@tenasia.co.kr