TV
Chungha "Celebrity? Not my life... I want to change my career, I have a dream of studying abroad."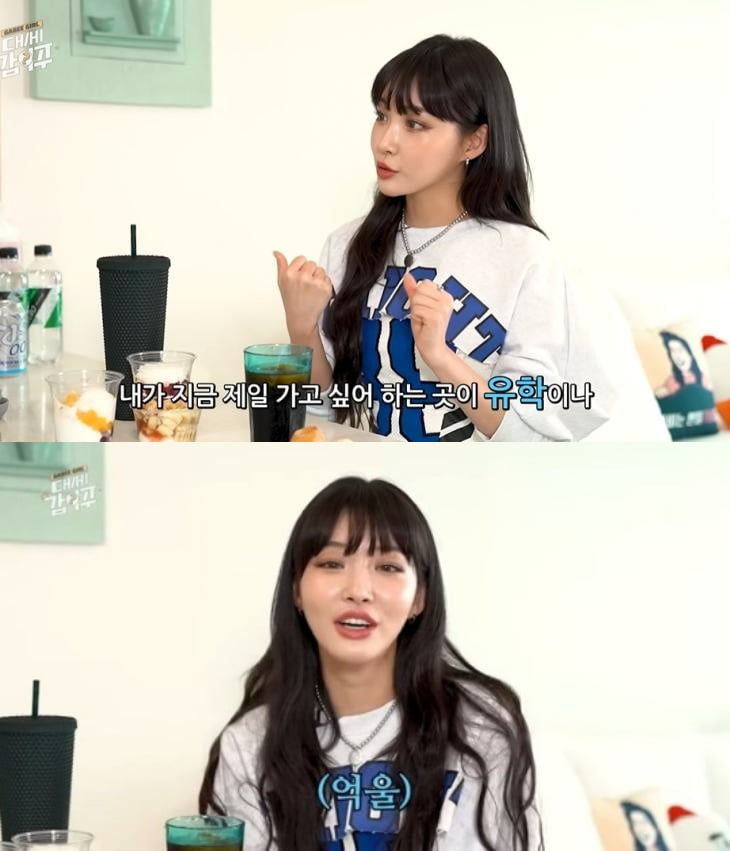 Singer Chungha revealed her honest thoughts about her job.
On the 29th, on YouTube's 'GABEE GIRL', '[SUB] Chungha's secret life revealed for the first time | Daesegap Migration | EP15 | A video titled 'Chungha Gabi' was posted.
In the released video, Chungha said, "It's been over a year since I made a comeback. The last comeback was 'Sparkling'."
He continued, "I made a comeback with my album around the end of July last year," and "I collaborated with Christopher, and that was around October. So it took a whole year."
After hearing this, Gabi commented, "I didn't rest much." He also said, "I thought it was a really long time, but when I think about it, I guess one year isn't that long."
In response, Chungha expressed her apologies to the fans, saying, "But our fans may feel that it's been a long time. I tend to keep going without stopping. I guess this is the longest time they've been waiting."
He also said, "The place I want to go the most right now is studying abroad," and "Now, even if I don't have to be a celebrity, it's just a job." In addition, he added, "Because it is not my life, I can find another life. I can keep changing jobs." Gabi was surprised and said, "Don't say nonsense."
Reporter Junho Yoon, Ten Asia delo410@tenasia.co.kr