TV
Jung Il-woo, extraordinary luxury swing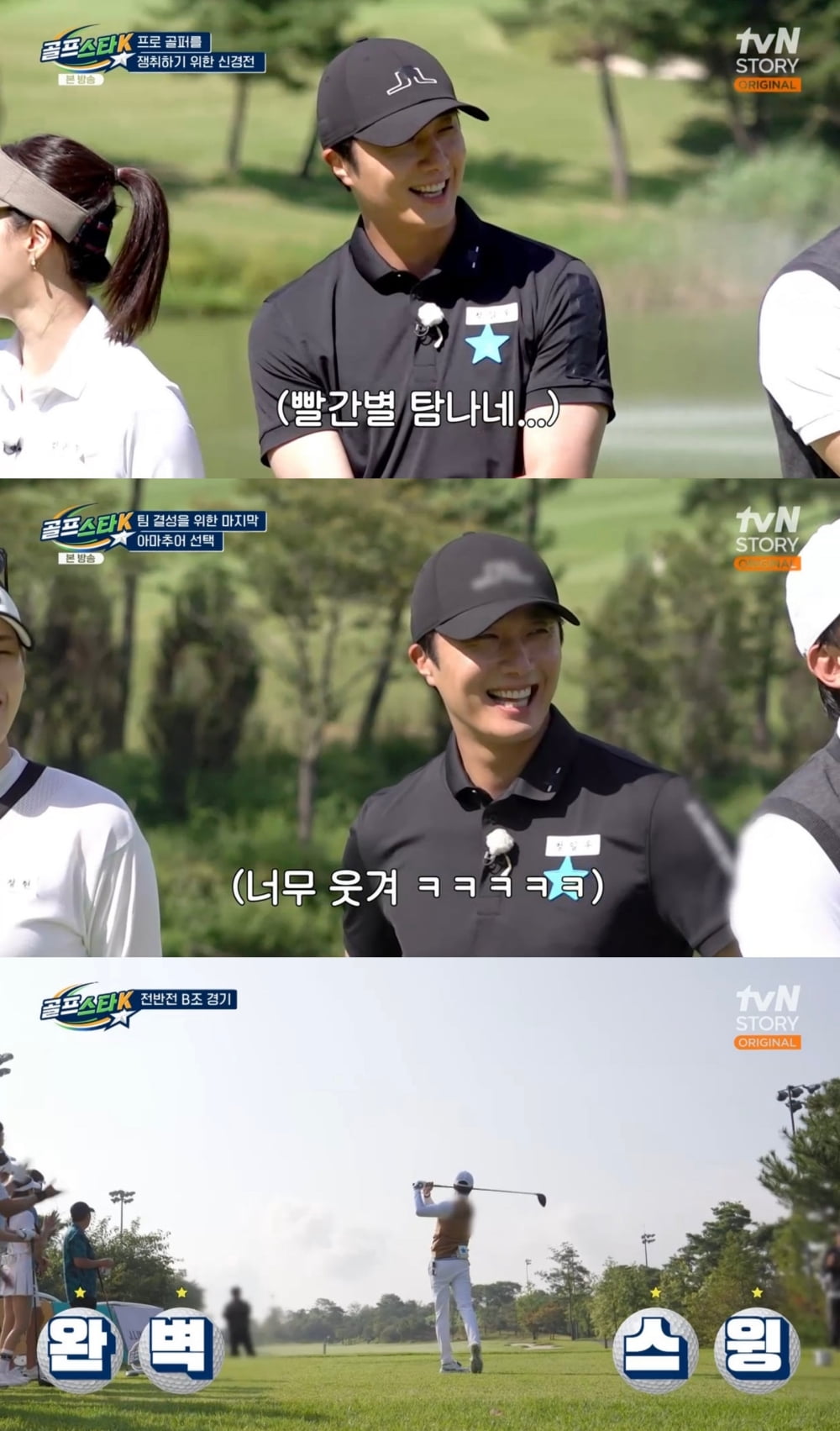 Actor Jung Il-woo showed off his cool luxury swing from the first broadcast of 'Golf Star K'.
In tvN STORY's 'Golf Star K', which first aired on the 29th, Jung Il-woo showed off his charisma as a team leader and showed off his brilliant performance. 'Golf Star K' is a new concept survival psychological golf program in which celebrities who are serious about golf team up with current professional golfers and amateur challengers to compete for a prize of 30 million won and an injury.
On this day's broadcast, Jung Il-woo was shown as the team leader of the blue team, selecting one professional and one amateur to form a team and then starting the game.
Jung Il-woo raised expectations by forming members without hesitation from the beginning and showing his bold side. Jung Il-woo, who has always used exciting driver shots, chose professional player Moon Jeong-hyeon, whose specialty is 'drivers', and also attracted attention by showing a solid performance in the process of recruiting amateur members.
In a game played in the 'Stable Ford' format, Jung Il-woo formed a team with clear characteristics, so the tactics he would show through the game aroused viewers' curiosity and added a unique fun factor to the broadcast.
In particular, Jung Il-woo received applause for showing off his extraordinary team leader force with his 'luxury swing'. Jung Il-woo, who came up to bat first in Group B, showed off a flawless and cool tee shot even under great pressure in a quiet atmosphere, becoming a special ace and making it a feast for the eyes just to watch.
Unlike regular golf competitions, 'Golf Star K' features various missions and items, so expectations are high for the brain power and extraordinary golf skills that Jung Il-woo will show as team leader in the future.
Meanwhile, 'Golf Star K', which features Jung Il-woo's outstanding performance, is broadcast every Sunday at 10:30 pm on tvN STORY and every Tuesday at 12 pm on tvN.
Ryu Yae-ji, Ten Asia Reporter ryuperstar@tenasia.co.kr