TV
Jin Seo-yeon reveals '6-calorie Jjajangmyeon' diet recipe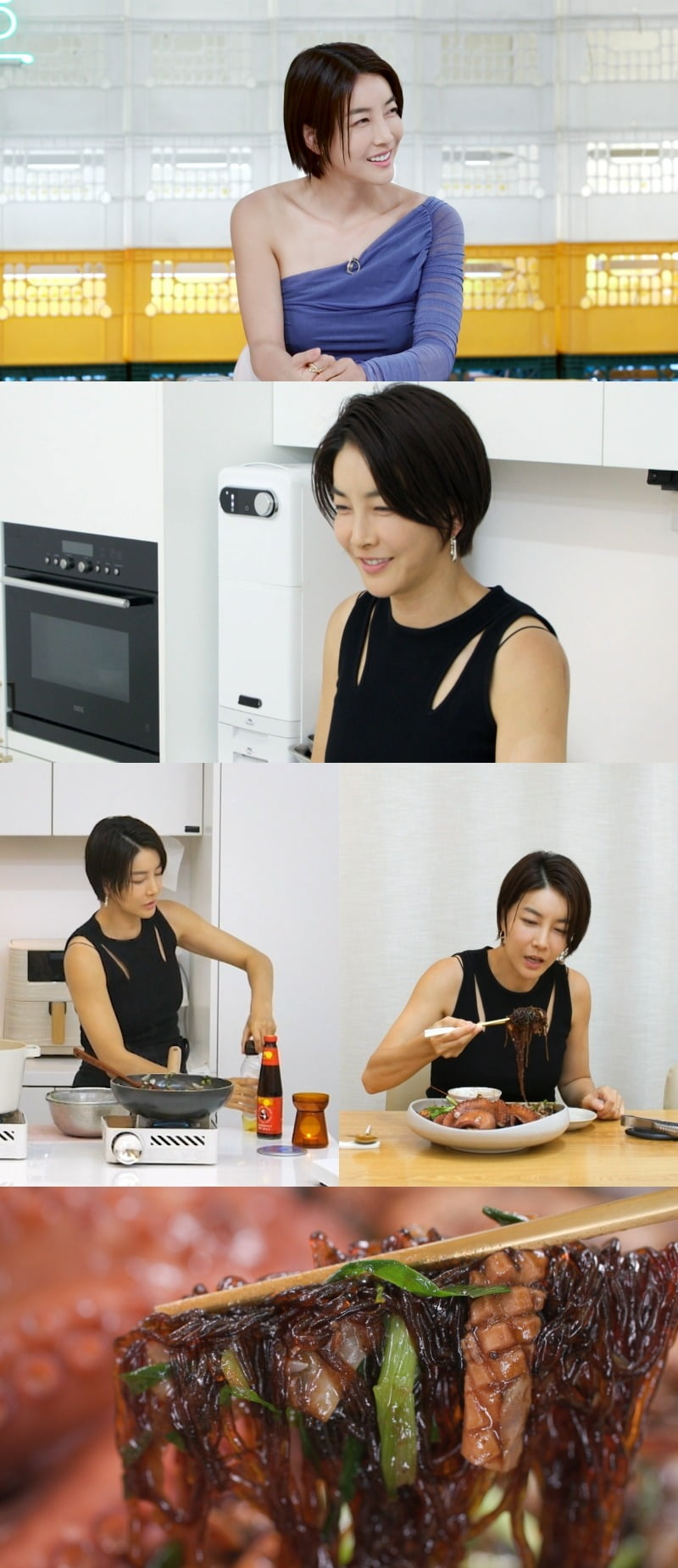 Actress Jin Seo-yeon reveals how to eat Jjajangmyeon with only 6 calories.
In KBS2's entertainment show 'New Release Edition' (hereinafter referred to as 'Pyeon Restaurant'), which airs on the 27th, the healthy eating habits of Jin Seo-yeon, the king of self-management, will be revealed. Jin Seo-yeon, who first appeared on the last broadcast, revealed a super special diet that allows you to eat as much delicious food as you want without worrying about gaining weight, starting with a morning routine that protects your health.
In the VCR released on this day, Jin Seo-yeon said, "I have a really big appetite and tend to eat a lot. "That's why I want to eat a lot of delicious food." Jin Seo-yeon then surprised people by saying that she would make seafood jjajangmyeon. Jin Seo-yeon is a representative wannabe figure in the entertainment industry. Because I couldn't believe that she, who is the ultimate in self-care, was eating high-calorie black bean noodles.
Jin Seo-yeon then made Jjajang sauce using various fresh seafood from Jeju Island. Up to this point, there was no difference from regular seafood jjajangmyeon. And finally, Jin Seo-yeon's special Jjajangmyeon secret was revealed. Jin Seo-yeon said, "6-calorie Jjajangmyeon," and took out Cheongchae. A seafood tray jjajang was made using Cheonchae instead of noodles. Cheonchaek has 6 calories per 100g.
The finished Jinseo Yeonpyo low-calorie seafood tray jjajangmyeon was so similar to regular jjajangmyeon that it was indistinguishable just by looking at its appearance. Jin Seo-yeon said, "It's really delicious," and gulped down the same amount of low-calorie seafood tray jjajangmyeon as two servings. It is said that even Chinese chef Lee Yeon-bok, who was watching the VCR, showed great interest, saying, "I think Cheonsachae Jjajangmyeon will really become a hot topic."
'Newly Released Pyeon Restaurant' will be broadcast at 8:30 pm on the 27th.
Taeyuna, Ten Asia Reporter youyou@tenasia.co.kr