TV
Kian84, there was a reason for controversy for refusing the request for an autograph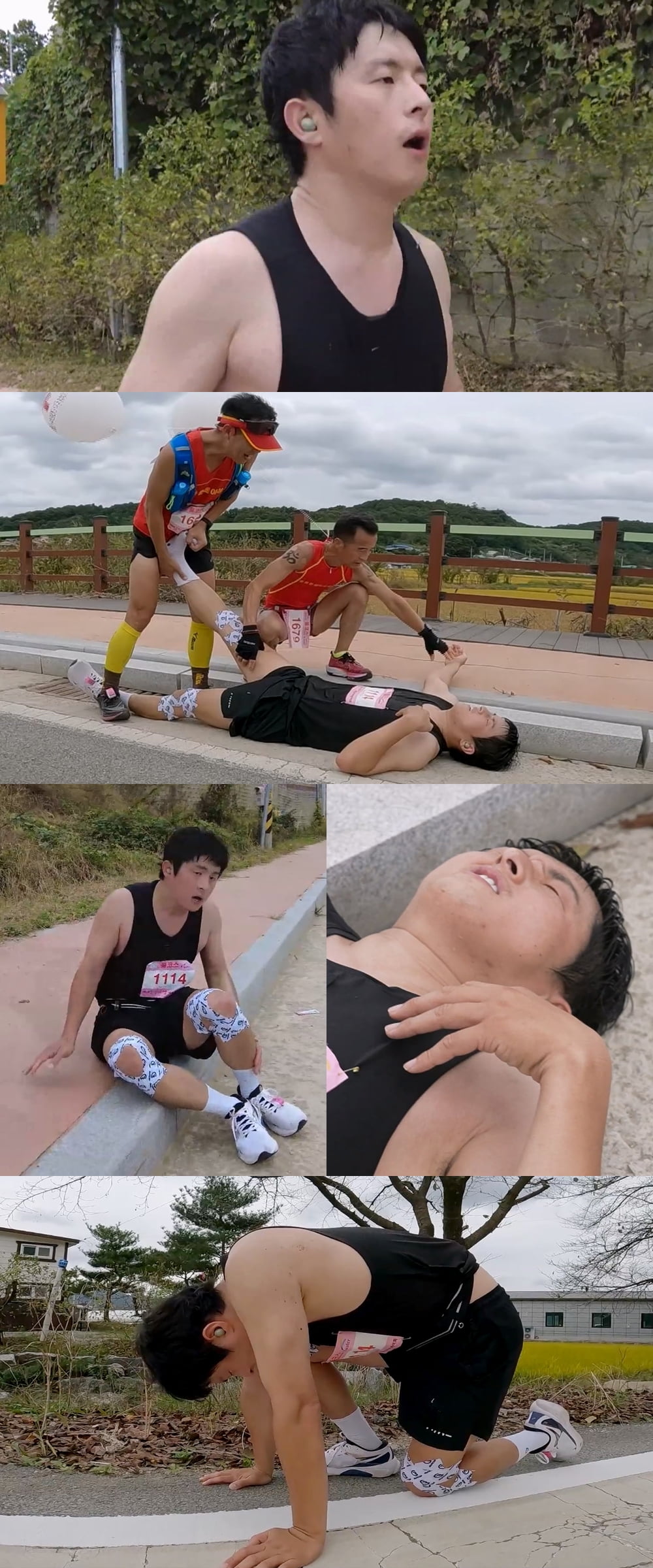 Kian84 was captured collapsing on the floor while attempting the full marathon course.
On MBC's 'I Live Alone', which will be aired on the 27th, Kian84, who feels an abnormal reaction in his body during a marathon, will be revealed. Kian84 confessed that he had reached his physical limit at the time, and to make matters worse, he suffered ankle pain. Gian84 faces an unexpected crisis in a duel with himself. Expectations are high on how he will overcome the crisis.
In last week's broadcast, Kian84's attempt to complete the full marathon course for the first time in his life was revealed, drawing admiration and enthusiastic support from viewers. In the preview released at the end of the broadcast, Kian 84 was shown collapsing due to sudden abdominal pain, raising questions about what happened to him.
In the photo released ahead of the broadcast, Kian 84 is seen sitting on the ground with about 20km left to the finish line, and eventually he collapses without being able to control his body, and is receiving first aid from marathon volunteers, drawing attention.
In an interview, Kian84 recalled the dizzying situation, saying, "My eyes started spinning. I thought, 'Something is wrong.'" At the scene, volunteers encouraged Gian84, who was exhausted, by saying, "You can't sit down."
Kian84 repeats resting and running, pouring out all his mental power and energy toward his goal of completing the race. Gian84, who burned his will to stay focused in the face of physical limitations. Attention is focused on his challenge, which was achieved through sweat and passion.
Kang Min-kyung, Ten Asia reporter kkk39@tenasia.co.kr