TV
Kim Yoo-jung ♥ Song Kang become a contract couple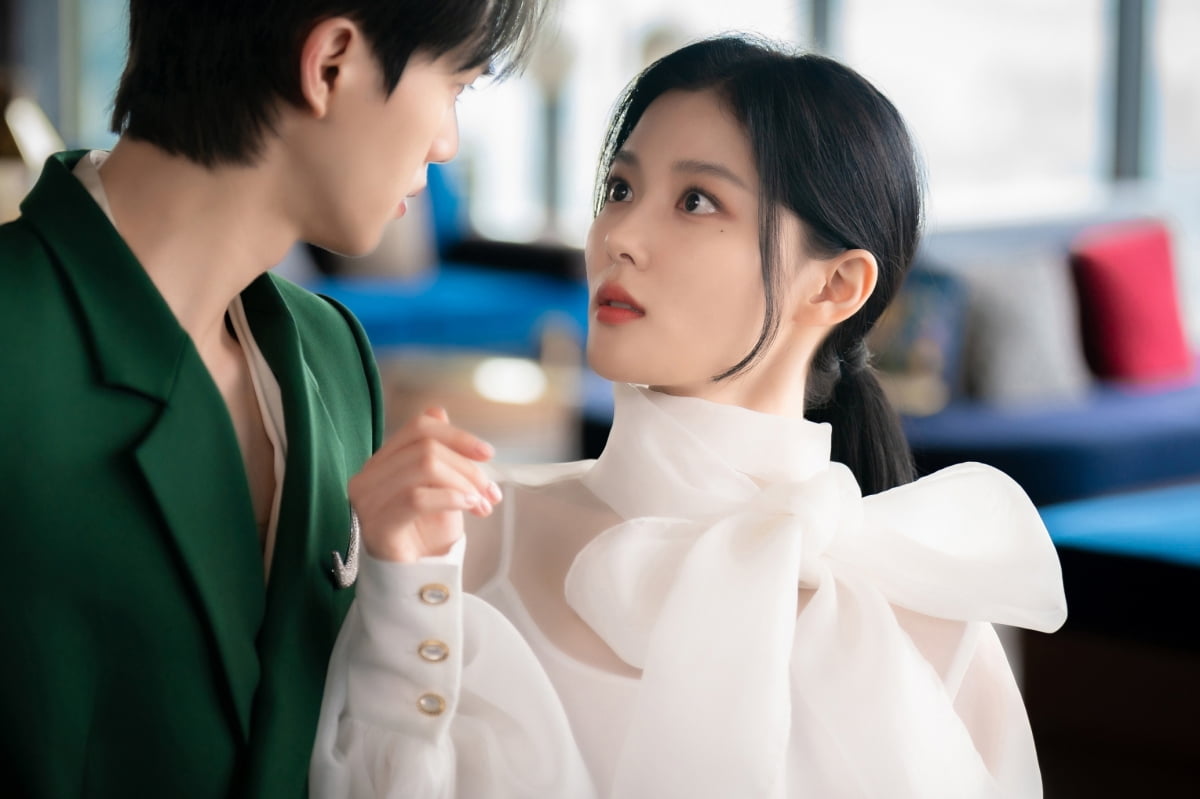 Kim Yoo-jung and Song Kang become a sweet and bloody contract couple.
On the 25th, SBS' new Friday-Saturday drama 'My Demon' released still cuts showing Kim Yoo-jung and Song Kang's fantasy visuals raising heart rates. 'My Demon' is a fantasy romantic comedy that follows the contract marriage between the devilish conglomerate heiress Do Do-hee (played by Kim Yu-jeong) and the devil Jeong Gu-won (played by Song Kang), who lost his powers for a moment.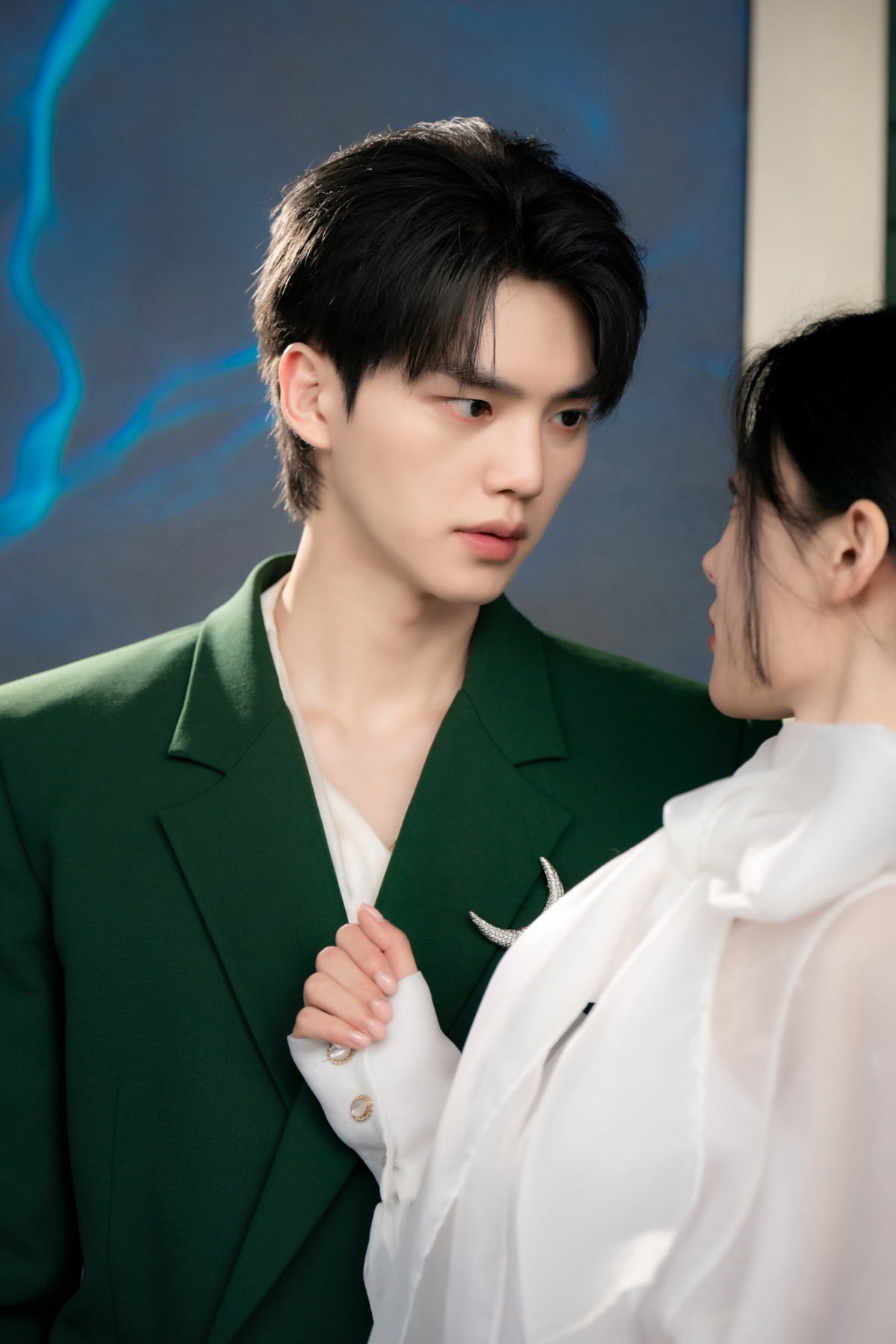 A contract with the devil that gives finite happiness and leads to hell. The 'soul-securing' salvation romance with a sweet but dangerous devil provides a different level of excitement. Above all, the exciting and pleasant synergy of trustworthy actors such as Kim Yoo-jung, Song Kang, Lee Sang-i, Kim Hae-sook, Jo Hye-joo, Kim Tae-hoon, Jo Yeon-hee, Lee Yoon-ji, Kang Seung-ho, Seo Jeong-yeon, and Heo Jeong-do is a point of observation that cannot be missed in itself.
As expectations are growing more and more as the veil is lifted, a timeline still cut giving a preview of the relationship between Dohee and Guwon was released. What catches the eye first is their exciting first meeting. For some reason, Dohee is held in Guwon's arms. Dohee's lovely eyes, which make her feel as if she is momentarily drawn into Guwon's embarrassment, raise the temperature of excitement. Next, the unusual atmosphere between Dohee and Guwon suggests a change. The sharp look in Salvation's eyes as he grabs Dohee's wrist, which has a cross tattoo, adds to the curiosity. It arouses interest as to what meaning the cross tattoo, which was previously revealed in the teaser poster, holds for the two people.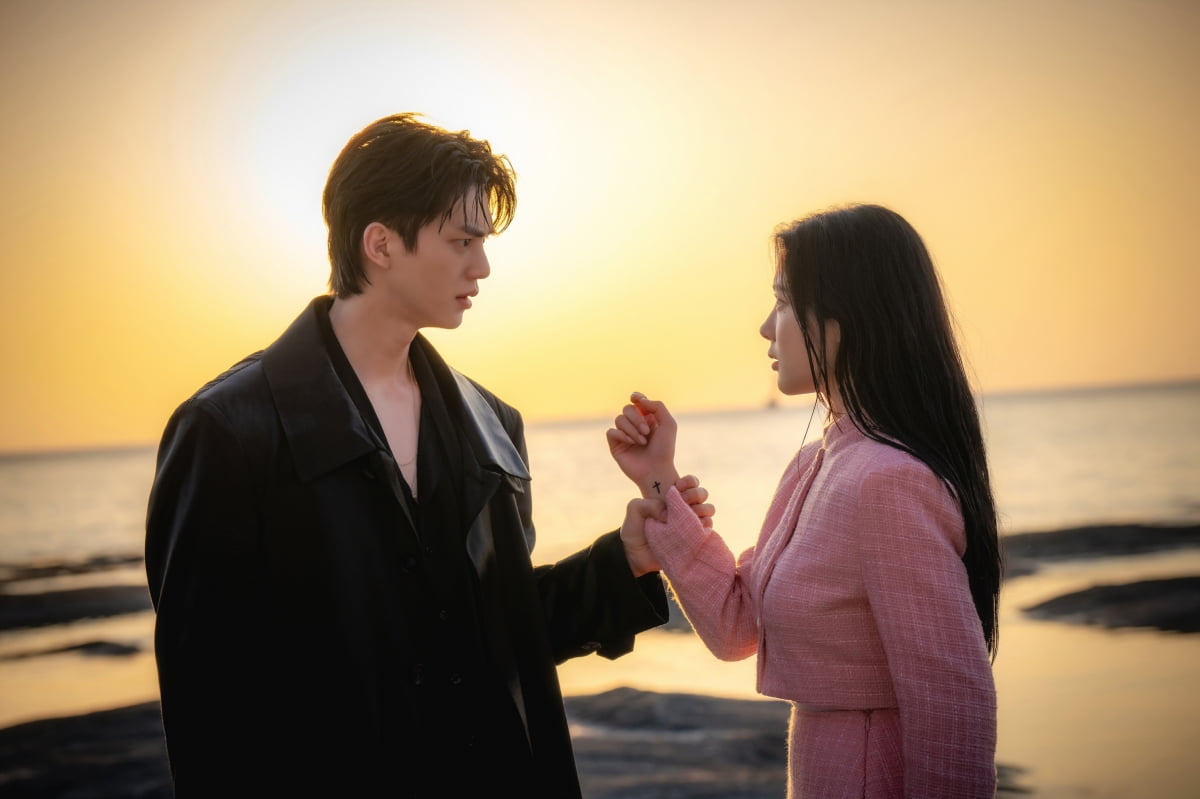 Here, the picturesque wedding scene of Dohee and Guwon was also captured. The ultra-close skinship as they approach each other as if they are about to share a kiss as a promise of love is dizzying. The two people are curious about how they ended up in a contract marriage in a relationship that goes back and forth between hot and cold baths and whether they will be saviors or destroyers for each other.
In the play, Kim Yoo-jung takes on the role of Do Do-hee, a future group heiress whom no one trusts and who loves the devil. Dohee, an outsider in the future group, is surrounded by enemies on all sides. He is a person who realized the truth of the world early on and became cool-headed, and is cynical about love. Song Kang transforms into Jeong Gu-won, a flawless and deadly demon. Salvation, a devil who has enjoyed eternal life by making a dangerous yet sweet deal with humans by pledging his soul as collateral. He treated humans as insignificant and reigned as an apex predator for over 200 years, but he became entangled with Do-hee, a very strange woman, and lost his abilities for a moment. The incredible fate of the devil salvation unfolds in an exciting way as he must protect Dohee, who has been robbed(?) of his abilities in order to prevent extinction.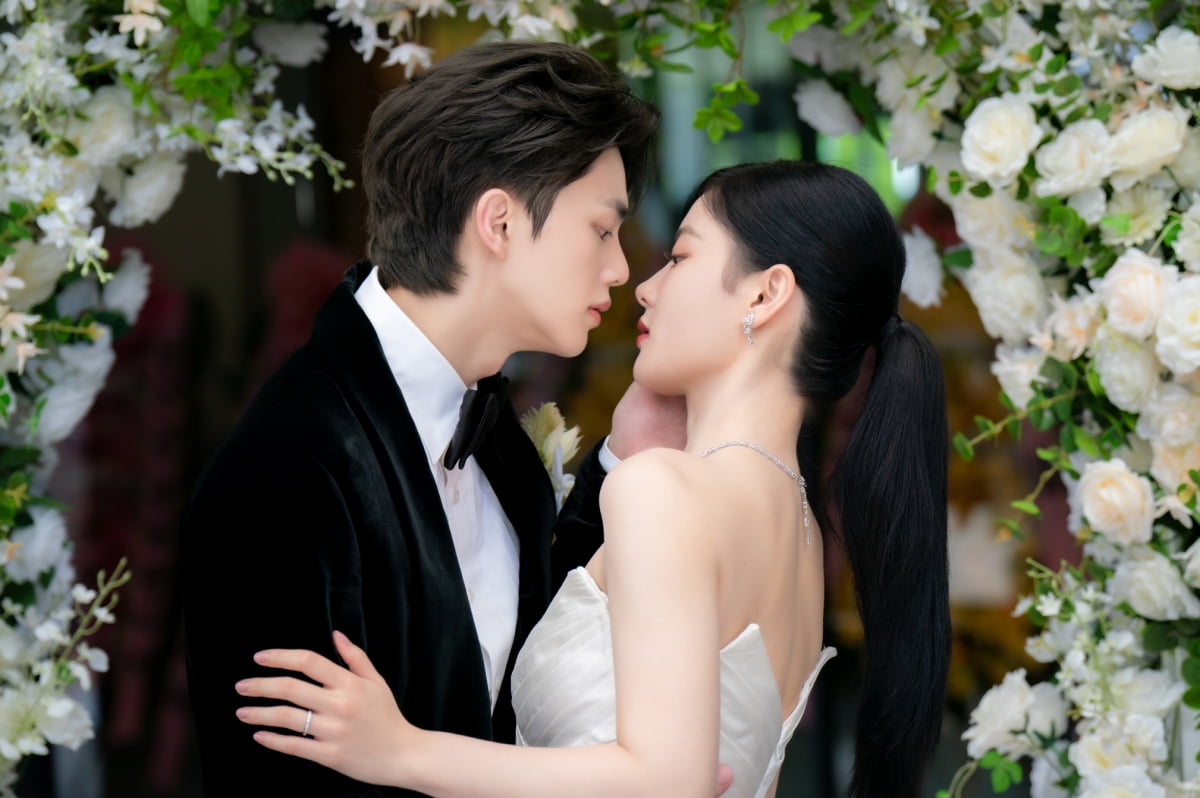 Kim Yoo-jung said, "I am having fun filming with actor Song Kang, discussing a lot with each other on set and coming up with ideas for interesting scenes. We are working together to express the growth and development of Do-hee and Guwon through each other, so please look forward to it." "He said. Song Kang responded, "I trusted and relied on actor Kim Yoo-jung a lot on set. We asked each other questions about acting and received a lot of advice. Thanks to that, I think the character of Jeong Gu-won has become more complete."
'My Demon' will premiere on November 24th, following 'Escape of the Seven'.
Kang Min-kyung, Ten Asia reporter kkk39@tenasia.co.kr