TV
Kwak Si-yang likes themed travel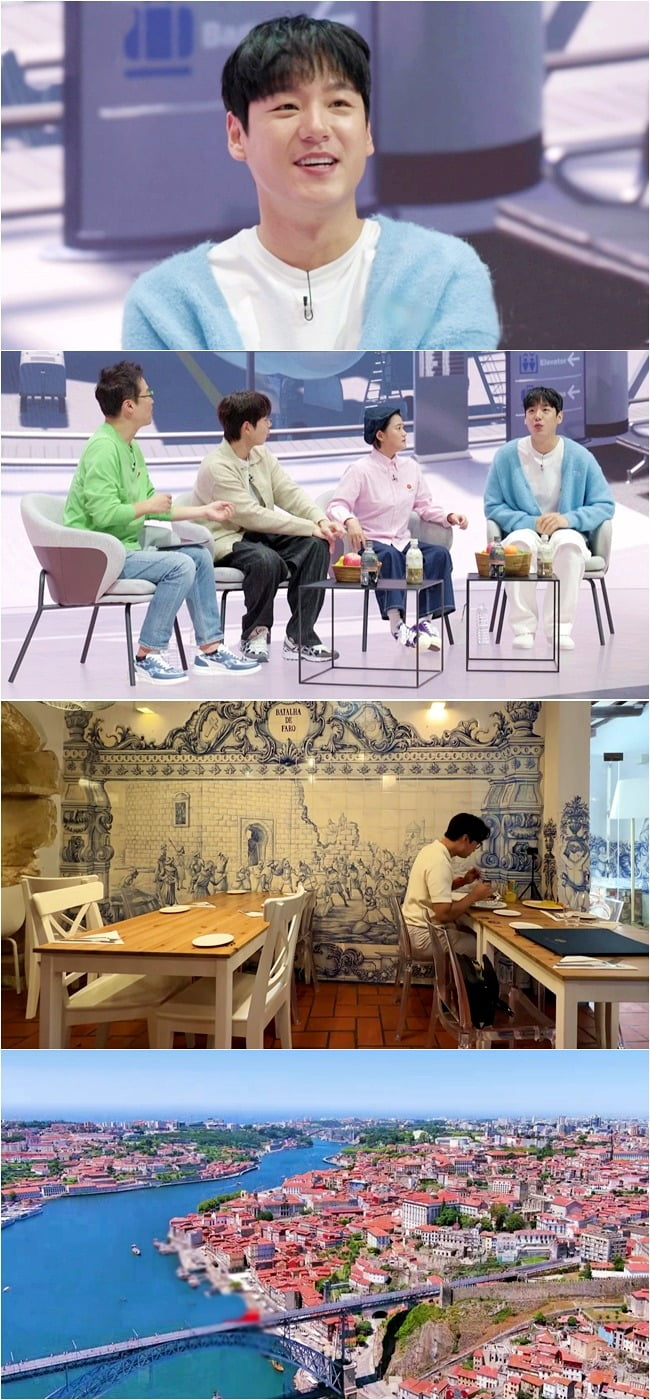 Actor Kwak Si-yang confesses that his nickname is 'the neighborhood idiot.'
The 81st episode of Channel S's 'Map to Go Back', which will be aired on the 26th, will feature actor Kwak Si-yang as an online travel companion along with travel partners Kim Shin-young, Lee Seok-hoon, and Choi Tae-seong with the theme of ranking 'Best 3 Things in Portugal'.
Kwak Si-yang received enthusiastic cheers from everyone at the scene with her warm low-pitched voice and gentle smile. Seok-Hoon Lee said, "The image is good. "Your eyes look so kind," he said of his first impression of Kwak Si-yang. Kwak Si-yang responded, "Actually, my nickname is 'Dongba.' "It's short for neighborhood idiot," he said, making the scene burst into laughter. When Kwak Si-yang's full-fledged online travel began, contrary to his image of being reticent, he was overly immersed in the trip and showed rapid-fire reactions, making him burst into laughter once again.
Kwak Si-yang revealed her travel preferences, saying, "I like themed travel." Kwak Si-yang boasted of being a travel expert by introducing travel destinations she visits according to each theme, such as gastronomic travel and tourist destination travel. Kwak Si-yang then revealed her emotional hobby, saying, "I want to take pictures of the inside of the tram with a film camera," and carried hard throughout the online trip with her unexpected chatting instinct.
Today's broadcast heralds the ultimate in information about traveling to Portugal. Under the themes of 'Faro, a hidden treasure of the Atlantic', 'Romantic Yellow Tram Lisbon', and 'The World's Most Beautiful OOO Porto', we introduce the exciting travel destinations of Lisbon, Porto, and Faro, Portugal's representative travel destinations, in a full course. In particular, it includes an introduction to Lisbon's seafood restaurants with over 15,000 reviews, as well as an explanation of Portugal's history where you can take a more in-depth look at the Jeronimos Monastery, which is the heart of Portugal.
'Best 3 Things About Portugal' on Channel S's 'Map to Go Back', a world travel program that turns your memories of overseas travel into reality, will be broadcast at 9:20 pm on the 26th. Channel S can be viewed on number 1 on SK Broadband Btv, number 70 on KT Genie TV, and number 61 on LG U+TV.
Kim Ji-won, Ten Asia reporter bella@tenasia.co.kr