TV
'I'm Solo' 17th self-introduction aftereffects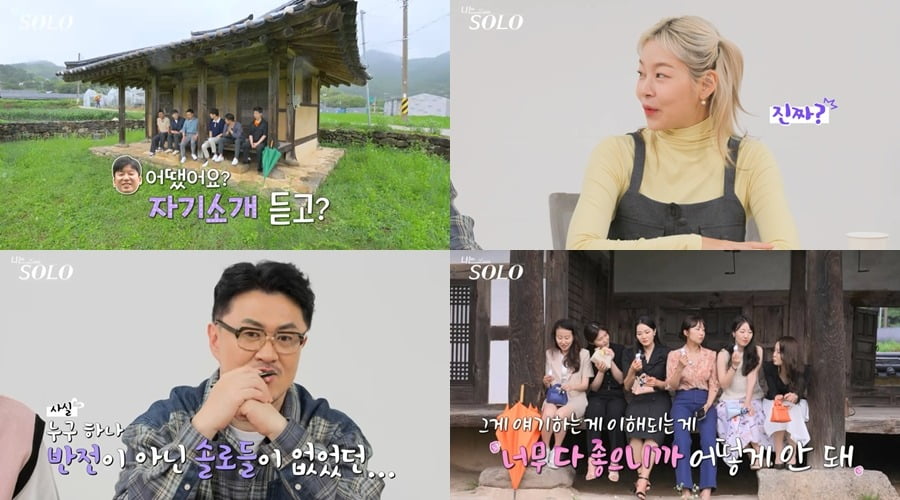 In the 17th episode of 'I'm SOLO', the aftermath of 'self-introduction time' hits.
In the SBS Plus and ENA entertainment show 'I Am SOLO', which will be aired on the 25th, the love line catastrophe sung by 'Self-Introduction Time' will be revealed.
After completing the unexpected 'self-introduction time' on this day, the 17th class of solo men and women gathered together to share their thoughts through 'after talk'. First of all, the single men gathered together to avoid the brief rain and were surprised, saying, "OO, it was a complete twist!" Then Han Solo said, "Are you appealing now? He wittily asks, "Do you like OO too?"
Single women also gather at the dorm and open up about their feelings. A single woman said, "They say there are 3 to 4 people you like, and that's understandable. "Everything is good, so how can I not make a decision?" he said, showing conflict. Next, a single woman said that the direction of her crush changed after 'Self-Introduction Time' and confessed, "At first, it was just one person, but even if it changes, it's still the same person." Then, another single woman said, "This is definitely a place where you should come to see love," and added, "From the outside, I only saw shortcomings, but here, I don't see the shortcomings," and stuck out her tongue at the unique magic of 'Solo Country.'
The single men who returned to the dorm gathered again for the second 'deep talk'. A single man said, "My first impression was OO," and "I've already talked to you enough, and the people I like right now are you." On the other hand, a single man predicted that he would go straight ahead, saying, "For me, OO was a landslide winner from the beginning," and "Even if I don't choose (today's date), I'll keep that in mind."
The direction of the 'Solo Country 17' love line will be revealed on 'I am SOLO', which airs at 10:30 pm on this day.
Taeyuna, Ten Asia Reporter youyou@tenasia.co.kr