TV
Yui was threatened by a loan shark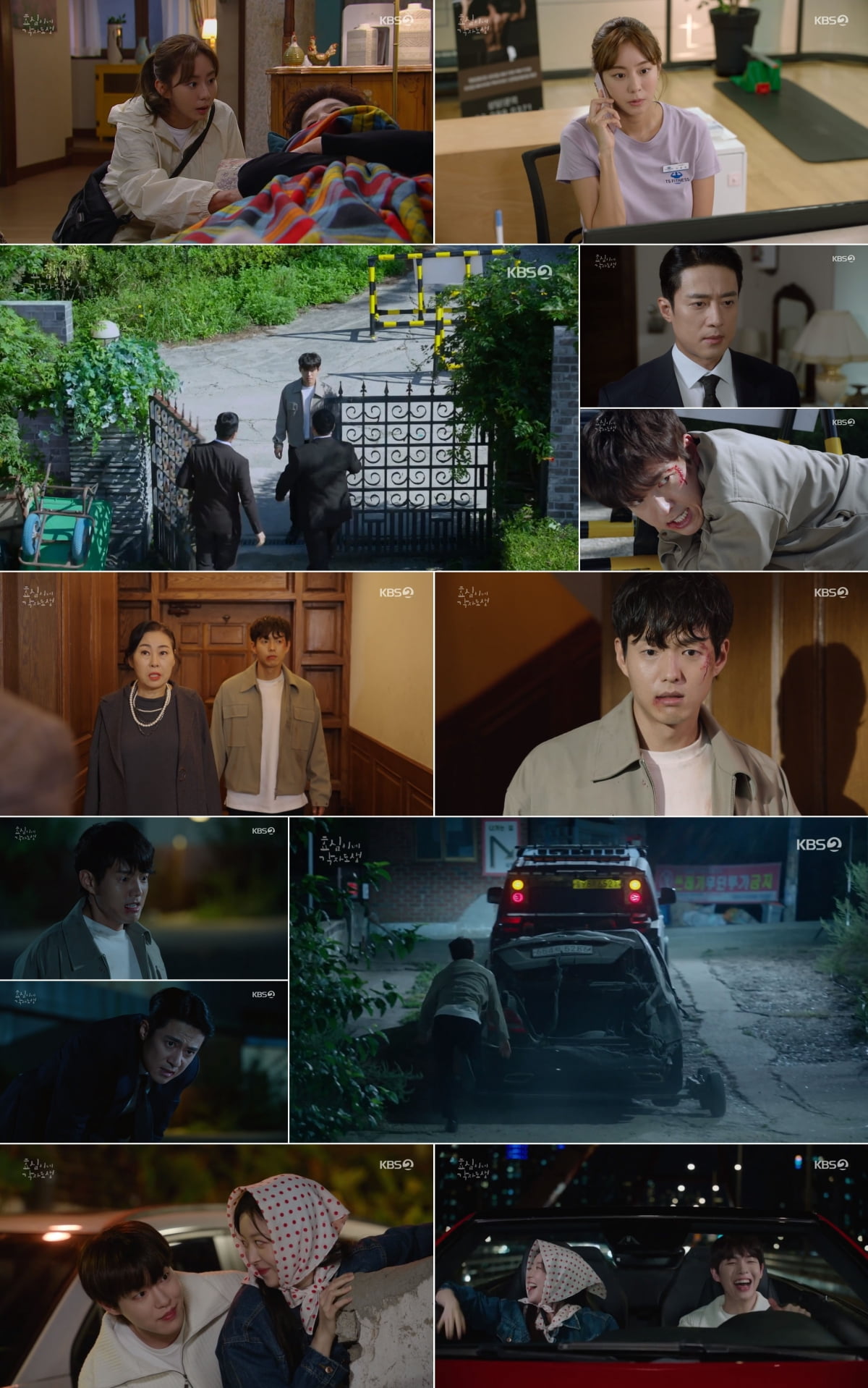 Ha-jun punched his cousin, Go Joo-won.
In the 9th episode of KBS2's weekend drama 'Hyoshim's Own Life', which aired on the 22nd, Hyosim (played by Yui) was depressed and upset by her mother Seon-sun (played by Yoon Mi-ra) who was lying on the sofa and did not move. I was worried about my mother, who was sighing and saying that life itself was meaningless for no clear reason, so I couldn't get anything done. Mom wasn't the only person who worried about Hyosim. This is because Tae-ho (played by Ha Jun), who is doing early morning PT, also did not come out to exercise without being contacted.
In fact, Tae-ho did not have the spirit to exercise because he had found the last whereabouts of his missing grandmother Myeong-hee (played by Jeong Young-sook). When I heard that he seemed to be at a villa in Gangwon-do, I rushed there, but was blocked by the security guards and could not even enter. Tae-ho was convinced that his grandmother was trapped and tried to get into the villa by any means possible. However, Taemin (Go Joo-won), who came one step ahead of Tae-ho, did not take it easy. They completely removed all traces of the grandmother, and hired someone to decorate it as if it was someone else's villa. Tae-ho saw it with his own eyes, but was devastated because he could not find his grandmother.
Taemin is determined to completely eliminate the root of Myunghee's suspicions that she believes that her father Jinbeom (played by Kim Gyu-cheol) killed her uncle Junbeom. The accident vehicle that Taeho was storing was removed. Tae-ho, who happened to witness the process, tried to stop Tae-min in vain, so he rushed at Tae-min and punched him. It was a shocking ending in which the feud between two cousins over the secret hidden in the Taesan family reached its peak.
Another person who put Hyosim in distress, his younger brother Hyo-do (played by Kim Do-yeon), had an accident again. He ran away because he could not repay a large amount of private debt worth 30 million won, and not only had Hyo-shim taken by a private loan shark and threatened, but he also stole the foreign car that had been taken away by the loan shark and ran away. If she found out about this, it was as obvious as a fire that sparks would fly in Hyosim again.
Kang Min-kyung, Ten Asia reporter kkk39@tenasia.co.kr