TV
Jang Shin-young and Kang Gyeong-jun have a son and a younger sister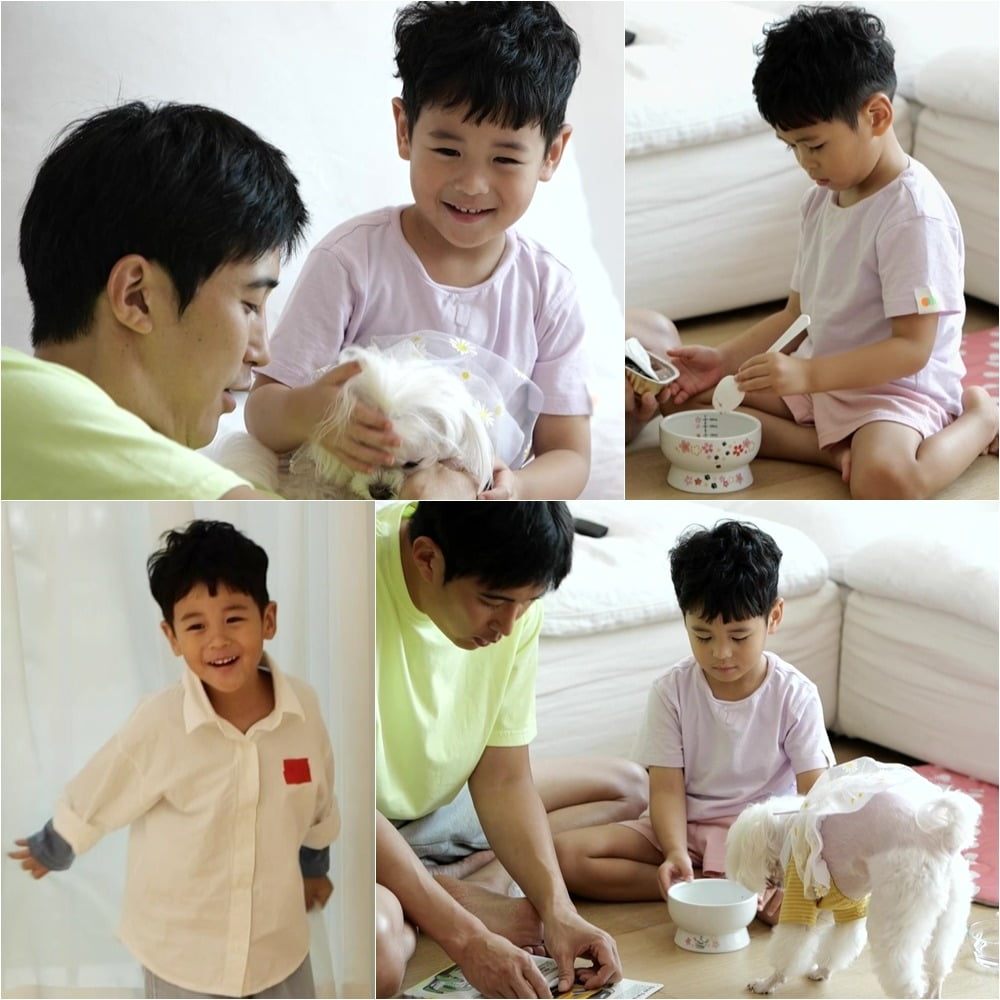 In the KBS2 entertainment show 'The Return of Superman', Kang Kyeong-jun's son, 5-year-old Jeong-woo, has a younger sister.
The 499th episode of 'Shoodol', which will be aired on the 24th, is a 'I keep missing you so much' episode and is decorated with narration by So Yoo-jin and Choi Kang Chang-min. Kang Kyung-jun's 5-year-old son Jeong-woo shows off his brotherly attitude in front of his dog Byeol-i with a dignity he has never seen before. . Jungwoo has always been very affectionate and has been cared for by his entire family to the extent that he ranks first in the family. Expectations are soaring at the sight of youngest member Jungwoo, who has changed 180 degrees.
On this day, Jeong-woo runs from the living room to the front door in socks to greet his younger sister Byeol-i. Byul is the dog of an acquaintance of Kang Kyeong-jun's father, and Jeong-woo often met him. As soon as Byeol arrives, Jungwoo moves around without stopping, quickly packing up cushions and toilet pads, and goes into full-fledged older brother mode. Jungwoo personally mixes feed for his younger sister Byeol with a spoon, and surprises her by giving her an 'older smile' while watching her eat happily. Furthermore, Jeongwoo said, "Let's give him more feed. He said, "I think Byul must be hungry," and said that he took care of his younger sister both materially and spiritually, giving her special care, raising curiosity about Jungwoo's warm brotherly attitude.
Jungwoo catches people's attention when he says that his younger sister Byeol is facing difficulties during her care. Byul had pooped on the toilet pad. When his father, Kang Kyeong-jun, asks him to clean up the poop, Jeong-woo gives a brave answer and starts cleaning up the poop. For a moment, Jung-woo, unable to hide his embarrassed expression, throws a tissue on Byul's poop and then slowly takes a step back, making everyone laugh.
Finally, Jeongwoo said, "Byul smells like poop. It is said that he urgently requested an SOS from his father, Kang Kyeong-jun, saying, "Dad, do it," and instantly went into 'maknae mode,' causing laughter. Attention is being paid to whether Jungwoo will be able to successfully clean up his younger sister Byeol's poop and try to regain his older brother.
Episode 499 of 'The Return of Superman' will be broadcast at 8:30 pm on the 24th.
Taeyuna, Ten Asia Reporter youyou@tenasia.co.kr