TV
Hwang Jung-eum revealed that the reason she reunited with Lee Young-don was because of her regrets, not her children.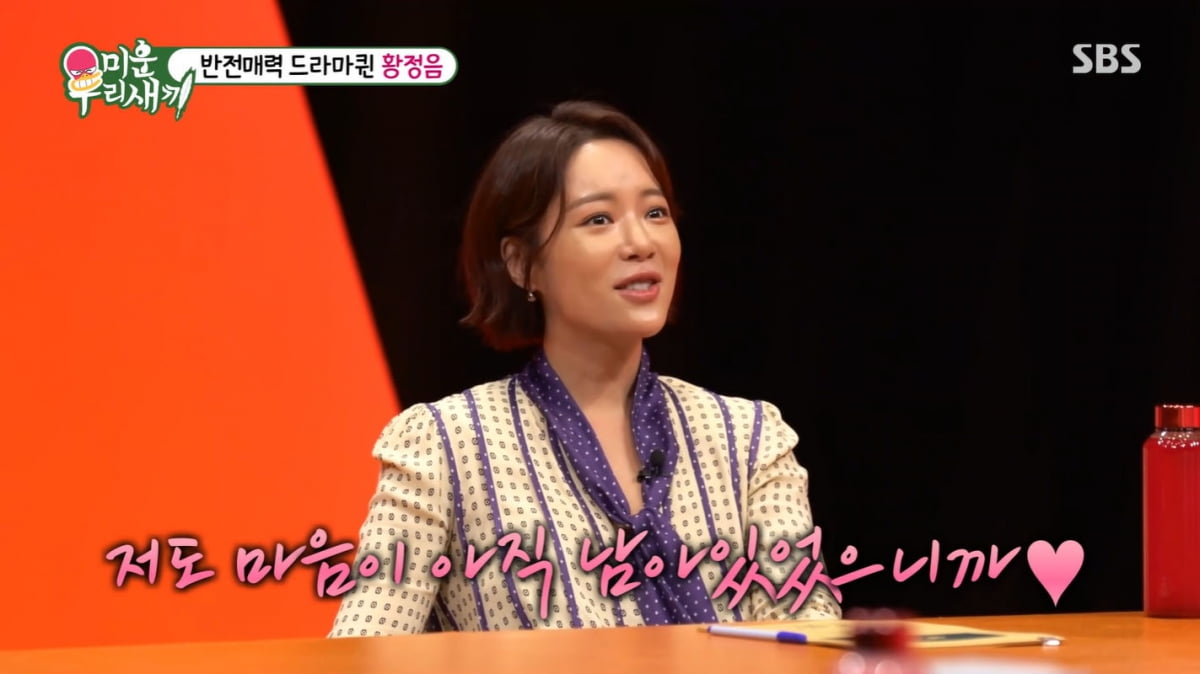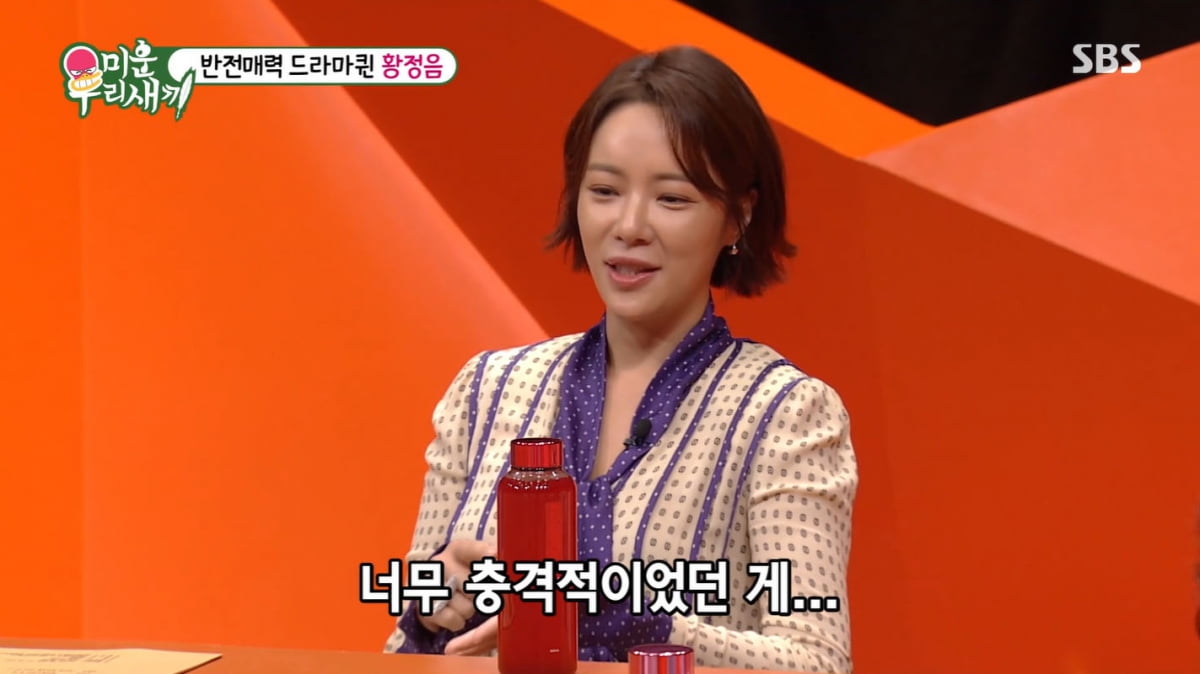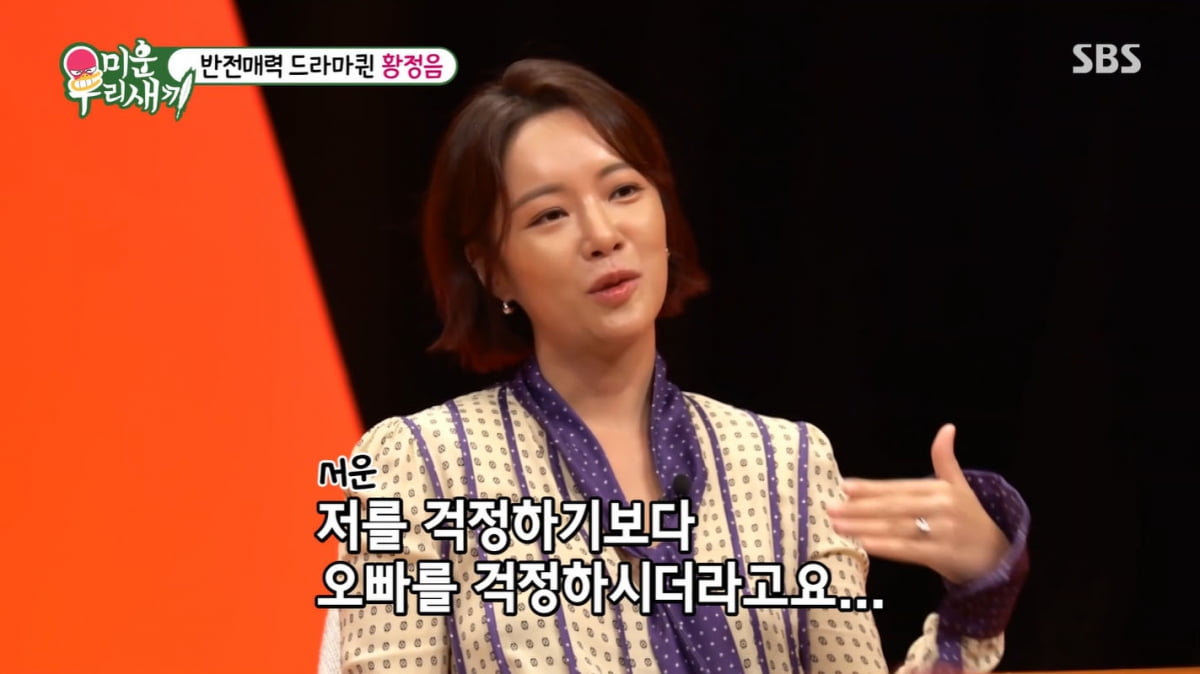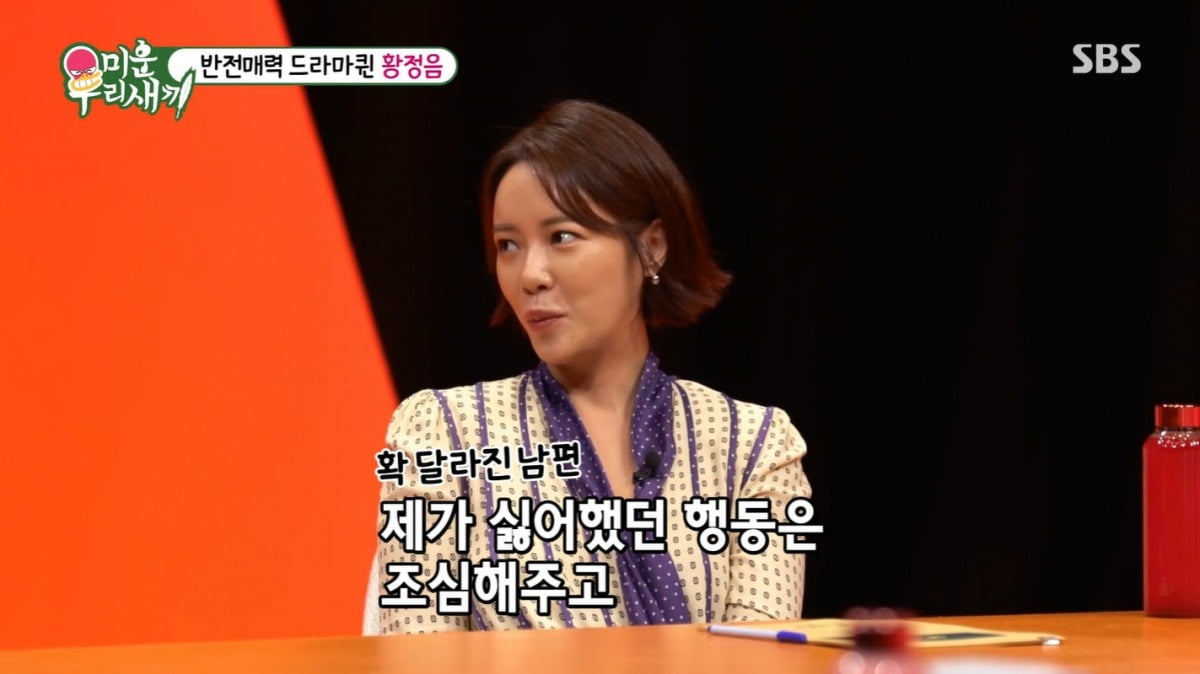 Hwang Jung-eum revealed that the reason she reunited with her husband after facing divorce was because she still had feelings for him.
Actress Hwang Jung-eum appeared as a special MC on SBS' 'My Little Old Boy', which aired on the 22nd.
Hwang Jeong-eum, as the 'original aegyo craftsman', showed off her 'cheeseburger aegyo' for the first time in 13 years and received a positive response from the Movengers. However, he was embarrassed and said, "I can't do it anymore," which made him laugh. When the Movengers were surprised and said, "He's this cute, but he's playing a villain," Hwang Jung-eum responded, "My family says that my original personality came out after seeing my villain role," which made everyone laugh.
Hwang Jung-eum married her professional golfer-turned-businessman husband Lee Young-don after 10 months of dating, marking their 8th year of marriage. Regarding the reason why she quickly decided to get married at the time, Hwang Jeong-eum said, "I looked great from head to toe with the bean pods on."
Hwang Jung-eum announced the news of divorce mediation with her husband in 2020, then overcame the crisis and reunited. Hwang Jung-eum is said to have confessed that she informed her family of the fact the day before the divorce article was published. Hwang Jeong-eum said, "What was shocking was that when I told them not to be surprised because there would be a divorce article tomorrow in the family chat room, my father said, 'I'm more worried about this western side,' and was more worried about my husband than me."
Hwang Jung-eum and his wife chose to reunite rather than divorce. Also, I recently got my second child. Hwang Jung-eum honestly confessed, "I think we've come back together again. My husband was careful about the behavior I didn't like in the past, and I still had feelings for her, so I think the two of us have come together."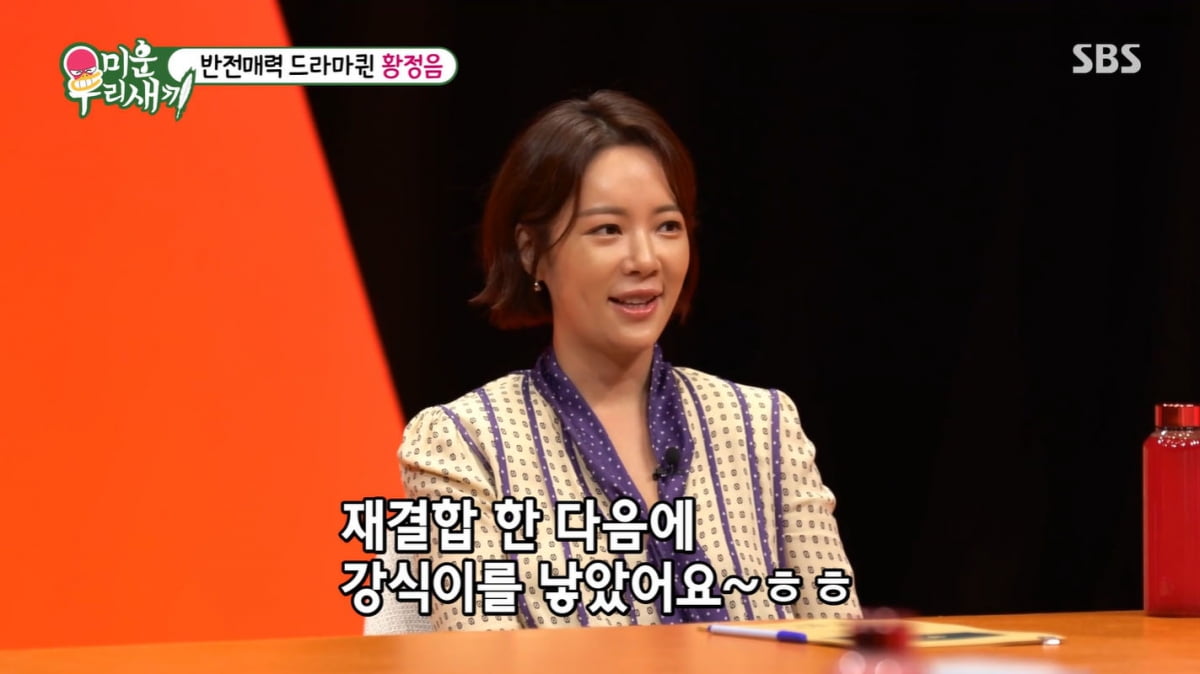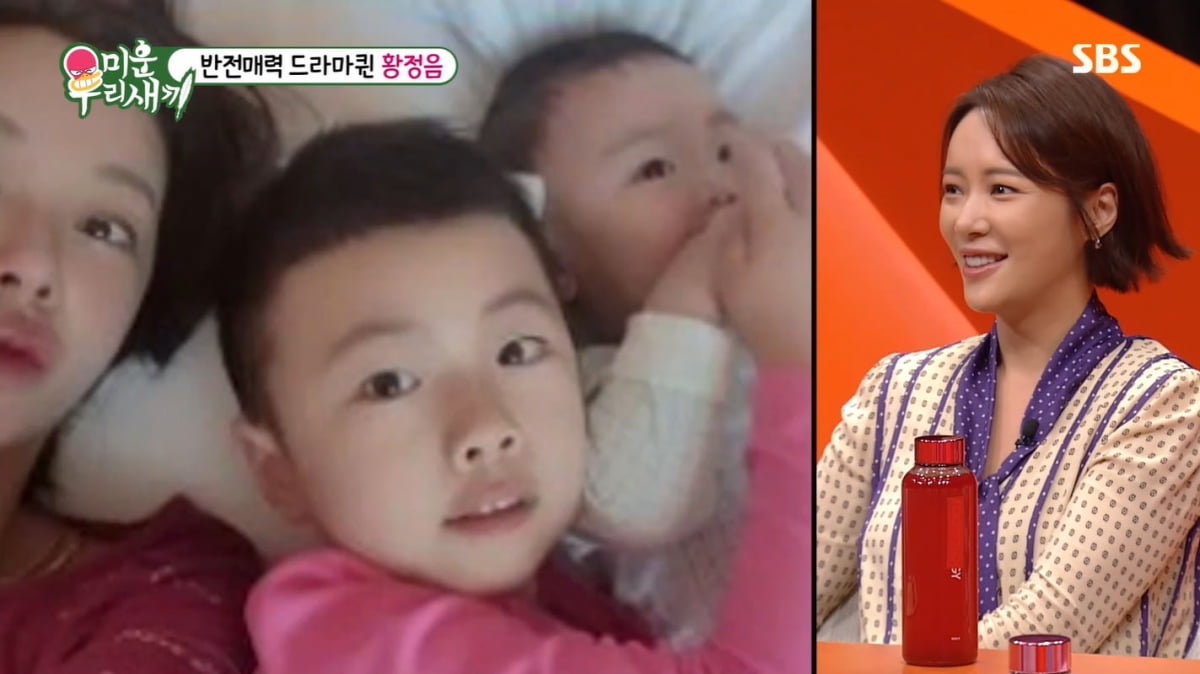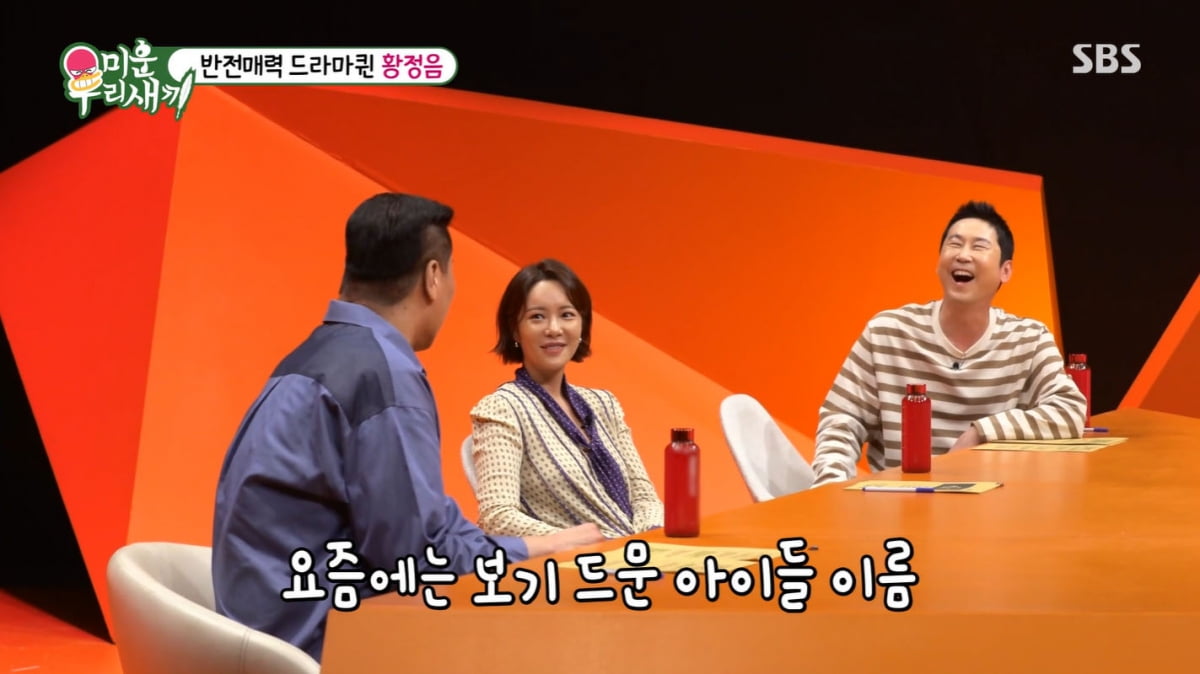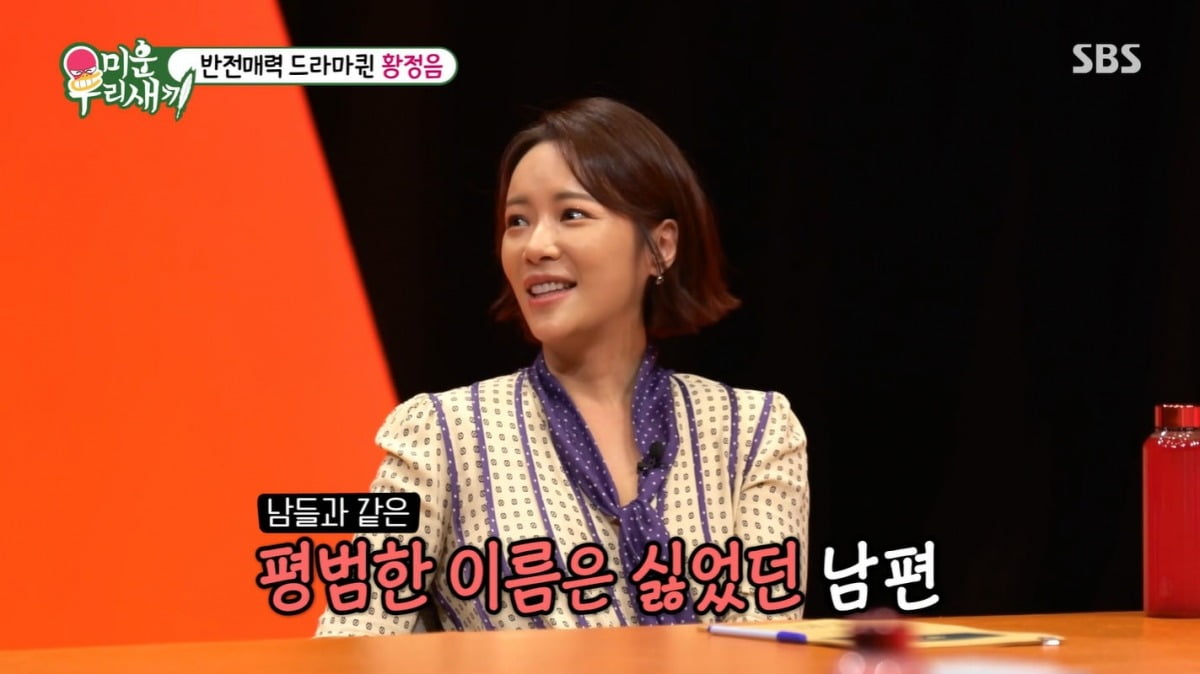 Hwang Jung-eum also revealed her second photo. The first son's name was Wang Sik, and Hwang Jeong-eum was happy and said, "Brother Wang Kang." MC Seo Jang-hoon wondered who came up with the name, which is rare these days, saying, "It's like a cartoon character." Hwang Jeong-eum replied, "My husband didn't want to use a name like these days."
Hwang Jeong-eum, the mother of two sons, revealed her dream for a daughter. Hwang Jung-eum confessed, "These days, I'm worried about my career as an actress and whether I should give birth to a daughter again as a mother." Seo Jang-hoon suggested, "After Wang-sik and Kang-sik, how about Wang-sun as your daughter?" Hwang Jeong-eum said, "My nickname is Wang-sun. My nickname has been Hwang-sun since I was dating my husband." He also made everyone laugh by saying, "When I told her that I would have a daughter, Wangsoon, my mother asked if we were a family of frogs."
Kim Ji-won, Ten Asia reporter bella@tenasia.co.kr