TV
Yoo Jae-seok moves his agency's headquarters due to the economic downturn.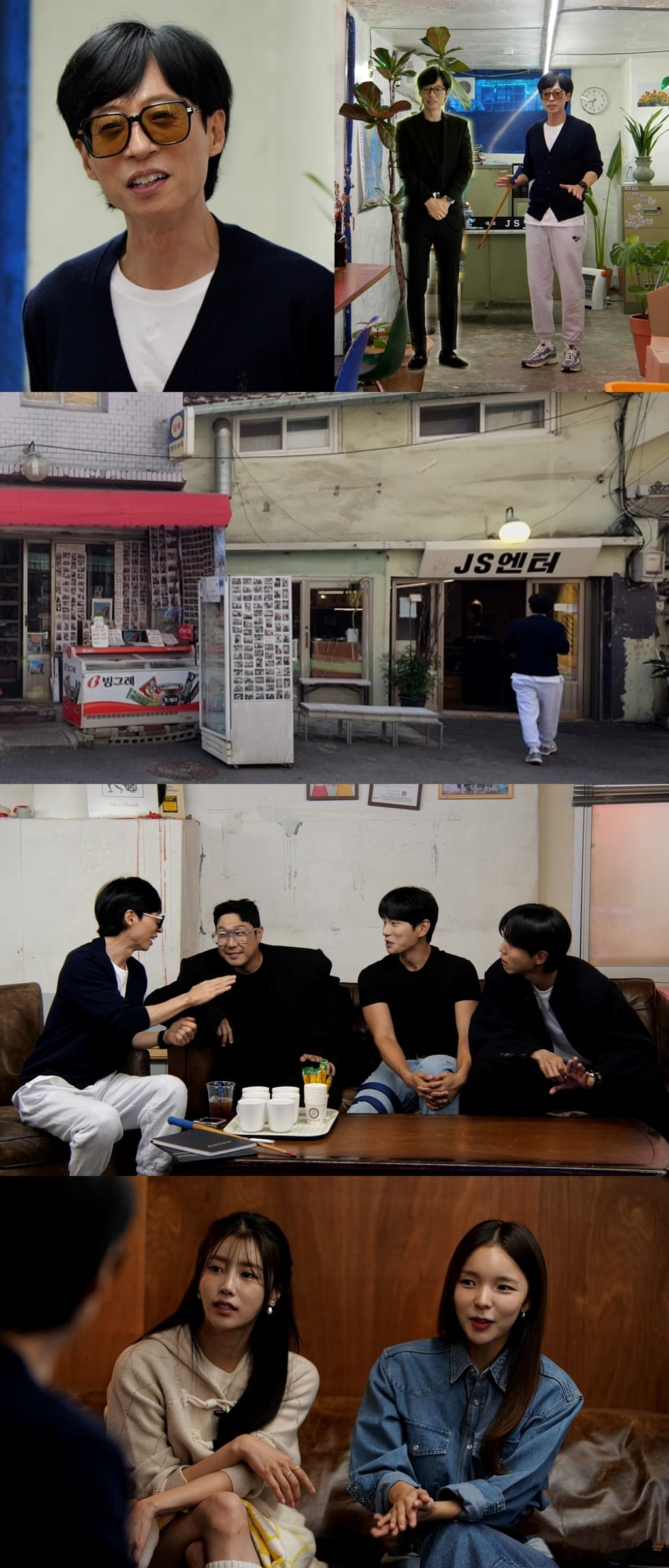 Yoo Jae-seok leads the renewed JS Entertainment with the goal of 'survival'.
MBC's entertainment show 'What Do You Do When You Play?', which will be aired on the 21st, depicts Yoo Jae-seok's JS Entertainment, which has seen many changes. Jinjoo Park and Lee Mijoo made a successful debut with the release of 'I'm Afraid of the Night' as Juju's Secret, and male trainee One Top garnered attention by filming a cover dance video for 'To you', but JS Entertainment suffered from an economic downturn. You will experience difficulties.
Meanwhile, in the released photos, JS Entertainment is captured in a much more worn-out and shabby appearance than before, drawing attention. CEO Yoo Jae-seok, who went back to the beginning, strengthened his will and showed changes starting with his clothes. Yoo Jae-seok, who wore a luxurious black suit in the past, attracted attention by appearing in a humble attire, saying, "I am wearing my own clothes, top and bottom."
JS Entertainment's pillar, Juju Secret, and the remaining One Top trainees are shaken by the changes in JS Entertainment. Here, the business registration certificate that was hanging on the wall falls off by itself, leaving the members confused as they ask, "What sign is this?"
Yoo Jae-seok emphasizes performance, saying, "JS Entertainment's goal this time is survival." At the same time, he talks about the status of Juju Secret, who achieved amazing results with 'I'm Scared of the Night', within the company, arousing the envy of top trainees who have not debuted yet. Yoo Jae-seok announces his conversion to achieve results, and surprises everyone by being the first agency in the entertainment industry to offer novel welfare benefits for those with no livelihood.
Will Yoo Jae-seok be able to run JS Entertainment well with the One Top members who are still trainees and his singer Juju Secret, who is aiming for two consecutive hits? The new beginning of JS Entertainment will be discussed in 'What Do You Do When You Play?', which airs at 6:30 pm on the same day. It is revealed.
Taeyuna, Ten Asia Reporter youyou@tenasia.co.kr