TV
Ahn Jung-hwan, "Long hair is so uncomfortable, I can't grow it back even if my wife asks me to."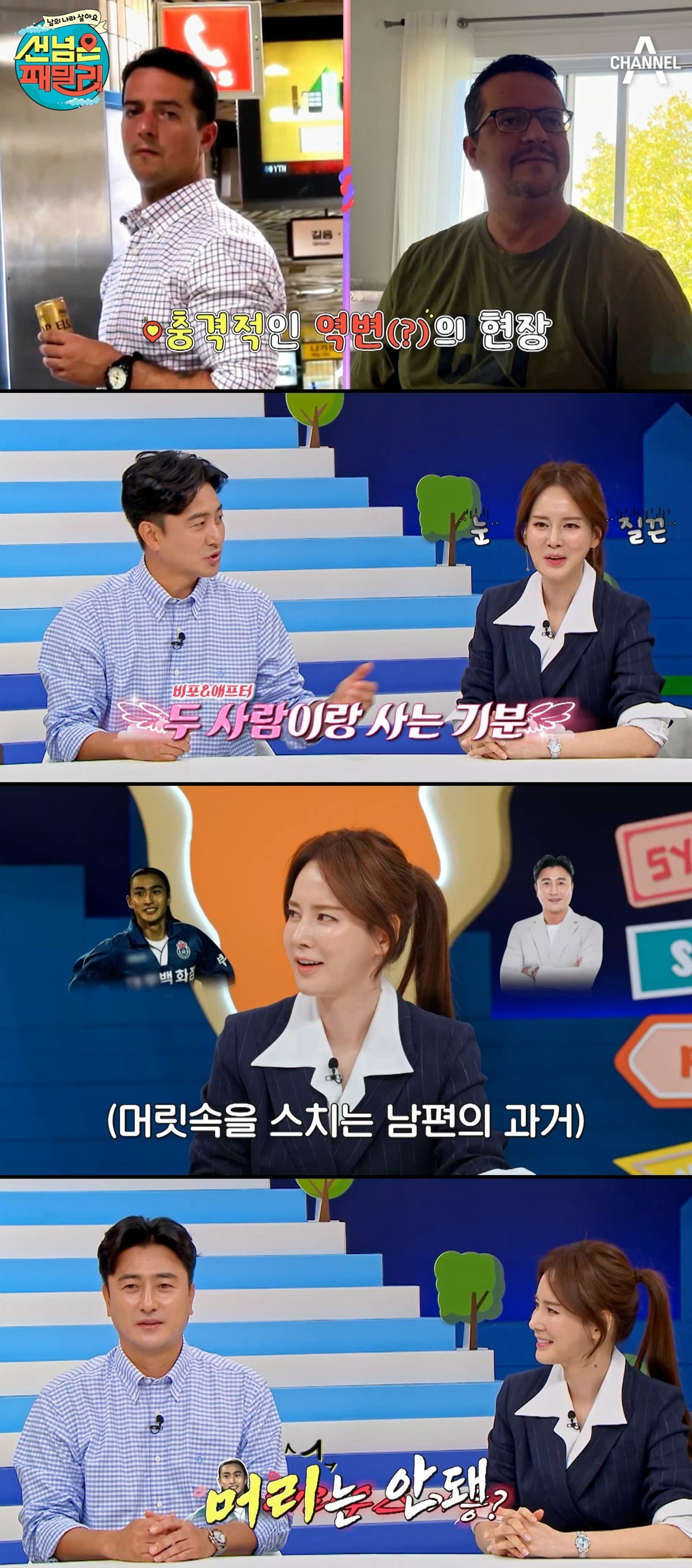 Ahn Jung-hwan reveals the reason why he maintained a long hairstyle during his Terius days.
On Channel A's 'Living in Someone Else's Country - Family Beyond the Line' (hereinafter referred to as 'Family Beyond the Line'), which will be aired on the 20th, Ahn Jung-hwan talks about his prime days.
On this day's 'Family Who Crossed the Line', a family who crossed the line to Canada appears. The MCs, who saw the Canadian husband looking very different before and after marriage, were confused and wondered if the two were the same person. In response, Ahn Jeong-hwan jokingly said, "It must be good for my wife because it feels like living with two men," and then shamelessly asked his wife, Lee Hye-won, "Aren't you happy too, Hye-won?", making everyone laugh.
Ahn Jung-hwan then said, "If I just lose weight, I can go back to my old self." When asked by his wife Lee Hye-won if he could grow his hair back, he said, "I can't do that. It is said that he flatly refused, saying, "Having long hair is very uncomfortable."
Ahn Jung-hwan earned the nickname 'Soccer's Terius' for his long hair, which was his trademark as a player, and his sculpted appearance that rivals that of a celebrity.
Also, when asked why Ahn Jung-hwan continued to maintain his hairstyle during his prime, he revealed, "I was so busy when I was a player that I didn't have time to cut my hair." However, Yoo Se-yoon adds to the laughter by saying, "That's not true, Ahn Jung-hwan probably knew that he was good-looking so he didn't cut it."
While people are curious about how his wife Lee Hye-won reacted to Yoo Se-yoon's cheerful answer, 'Family Beyond the Line', which captures K-life along with Ahn Jung-hwan's prime days and the daily lives of international families living overseas, will be aired on the afternoon of the 20th. It airs at 9:30.
Taeyuna, Ten Asia Reporter youyou@tenasia.co.kr