TV
Rowoon proposes to Jo Bo-ah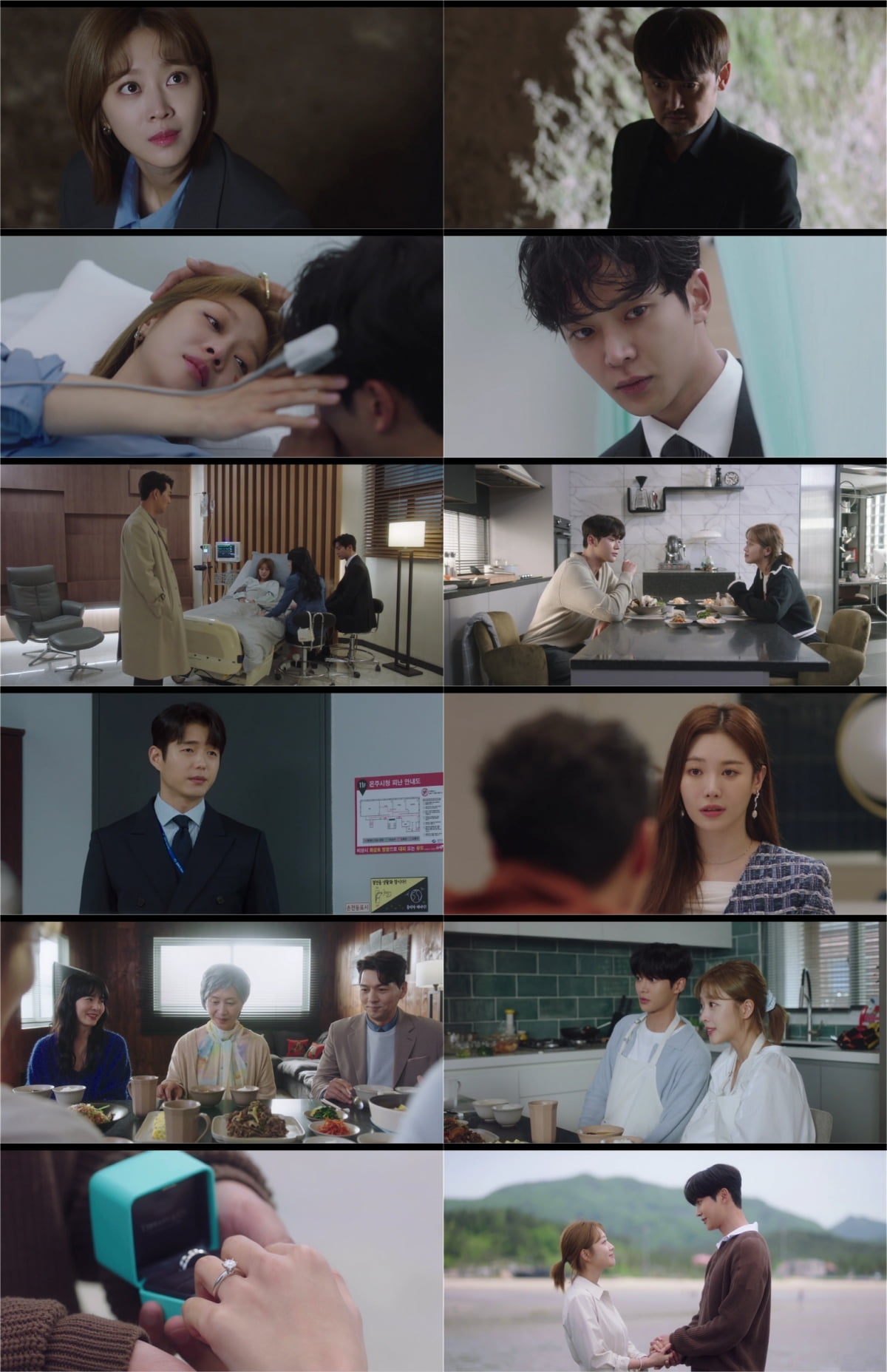 Jo Bo-ah and Rowoon got a perfect happy ending.
In the final episode of JTBC's Wednesday-Thursday drama 'This Love Is Force Majeure', which aired on the 12th, Lee Hong-jo (played by Jo Bo-ah) and Jang Shin-yu (played by Rowoon) escaped from the cycle of reincarnation and preserved their irresistible love. The ending of the two people walking together toward a new destiny while returning the wooden box containing the wish-granting spell to its original place was deeply moving beyond excitement. The final episode viewership rating was 3.3% in the metropolitan area and 3.1% nationwide (Nielsen Korea, based on paying households).
On this day, Lee Hong-jo faced a desperate crisis. Lee Hong-jo, who followed Na Jung-beom (played by Ahn Sang-woo) while pretending to faint from drugs, managed to escape from him when he asked for a soul wedding, but was caught shortly afterwards. Jang Shin-yu headed to Onju Mountain with the police following a report from Oh Sam-sik (played by Yoo Sun-woong). However, Later Jung-beom had already left the hiding place and hid himself, and Jang Shin-yu became impatient. The pursuit of Jang Shin-yu did not stop. Just as Later Jung-beom was about to perform a suspicious ritual, Jang Shin-yu miraculously appeared. Later Jung-beom was caught on the spot, and Jang Shin-yu wept as he saw Lee Hong-jo lying unconscious. Lee Hong-jo, who was taken to the emergency room, opened his eyes safely, and the two held hands in relief.
A new incident also occurred at City Hall. A video of Lee Hong-jo and Yoon Na-yeon (playing the role of Yura) taken at a class reunion went viral on the Internet, revealing Yoon Na-yeon's true colors in detail. Subsequently, Na-yeon Yoon was arrested on suspicion of providing escape funds to a later criminal. Jang Shin-yu's counterattack to protect Bau Construction has also begun. After hearing the news that he had submitted his resignation letter to City Hall, Kwon Jae-kyung (played by Ha Jun) visited Jang Shin-yu again. He decided to attend court as a witness to whistle-blower the illegality and corruption of Mayor Yoon Hak-yeong (played by Song Young-gyu) and Haum CEO Lee Hyun-seo (played by Kim Kwon). The collaboration between Jang Shin-yu and Kwon Jae-kyung was successful.
Just like that, Lee Hong-jo and Jang Shin-yu returned to their normal daily lives. Li Hongcao was no longer lonely, and Zhang Xinyou was no longer under the curse. And they spent happy days enjoying their sweet cotton candy-like love. The sight of Jang Shin-yu proposing to Lee Hong-jo at the beach, which had a special meaning to him, saying, "Father, can I take this person with me," was touching. Lee Hong-jo and Jang Shin-yu, who completed the love they could not achieve in their previous life in this life. The tightly closed happy ending of two people whose fate cannot be broken no matter what curse falls upon them, gave a deep lingering feeling. In addition, the epilogue of Mujin taking out the magic book from the wooden box added to the fun of the twist until the end.
Kang Min-kyung, Ten Asia reporter kkk39@tenasia.co.kr