TV
Cha Eun-woo, ♥ kiss with cursed Park Gyu-young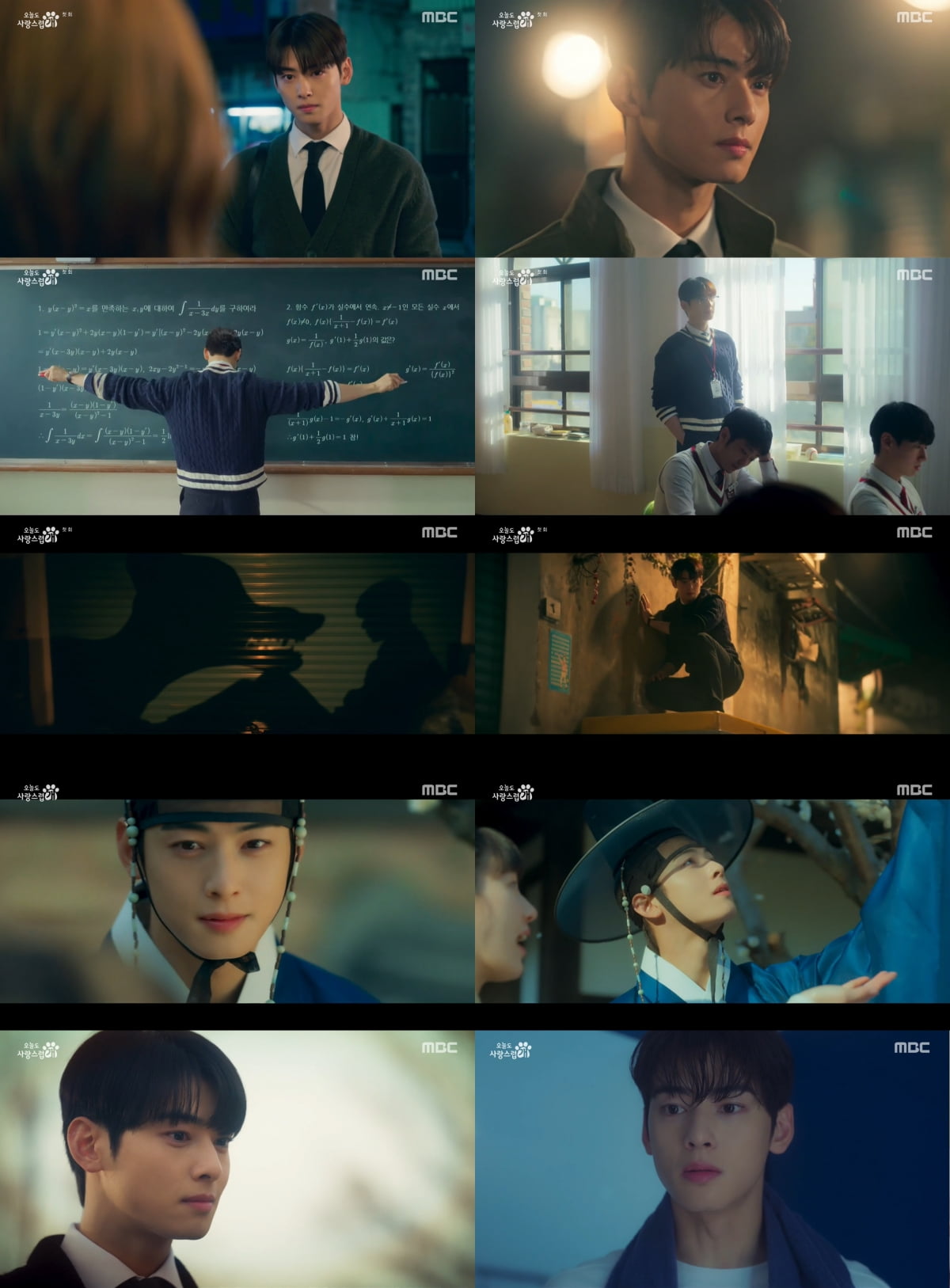 Cha Eun-woo of 'I'm Lovely Today Too' showed off perfect synchronization with Jin Seo-won in the drama.
In the MBC Wednesday drama 'Lovely Dogs Again Today' (directed by Kim Dae-woong, written by Baek In-ah, produced by Group 8, Fantagio, produced and invested by A&E Korea), which first aired on the 11th (Wednesday), Cha Eun-woo plays 'Jin Seo-won', a math teacher at Garam High School. Conversely, the breakdown aroused interest in future developments.
Cha Eun-woo transformed into Jin Seo-won himself, showing everything from the aspect of a math teacher to the final twist. Jinseowon showed a different charm than before by seriously teaching students and handling paperwork in the teacher's office.
Jin Seo-won then kissed a drunk Han Hae-na (played by Park Gyu-young) at a dinner party with fellow teachers. In this way, he became the most needed person to Hannah, who was cursed to turn into a dog when he kissed her. In the end, attention was drawn to what kind of relationship changes the two people, who were intertwined like fate, would experience later. Afterwards, Seowon had an uncomfortable conversation with Hae-na, resolving their misunderstandings and hinting at a relationship that would change in the future. And he presented himself as cupid between Lee Bo-gyeom (played by Lee Hyun-woo) and Hae-na and thrilled the viewers with a warm smile.
At the end of episode 2, Seo-won cannot hide his surprise when he encounters Hae-na in the room of himself and his nephew Choi Yul (played by Yoon Hyun-soo). Attention is being paid to how the two people, whose misunderstandings that have piled up over and over again but then become entangled again, will make viewers fall in love with them in the future. On the other hand, past appearances implying that Seowon and Hae-na have a long relationship have raised curiosity about the narrative of the two people that will be revealed later.
In this way, Cha Eun-woo captured attention by excellently expressing the polar opposites charms of 'Jin Seo-won' through 'I Love You Even Today'. Although the situation in which he continues to face Haena is awkward, he gives excitement with his deep and affectionate side, such as telling her not to worry too much about the mistakes he made, and the atmosphere that cannot be matched in his past appearance raises expectations for the future story.
Meanwhile, MBC's Wednesday drama 'Lovely Dog Today', starring Cha Eun-woo, airs every Wednesday at 9 PM.
Ryu Yae-ji, Ten Asia Reporter ryuperstar@tenasia.co.kr