TV
Is Oh Eun-young a punching bag?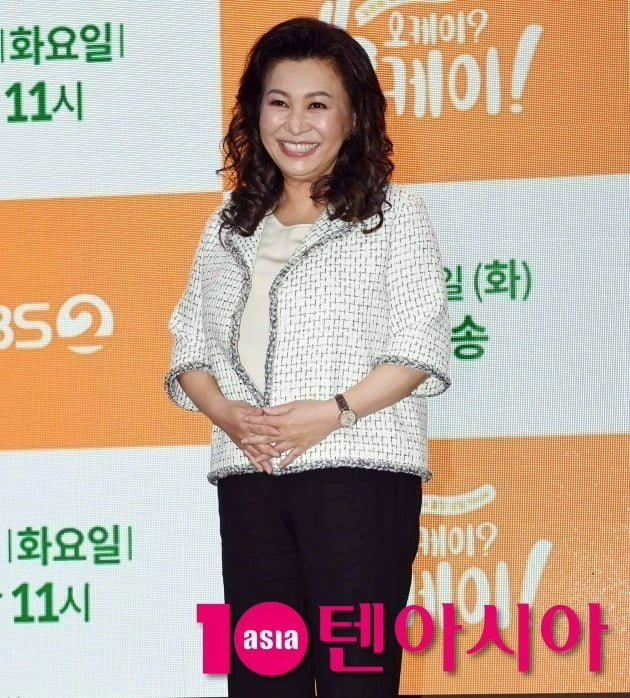 From claims of responsibility for the fall of the church's authority to continued malicious comments, unreasonable malicious intent toward psychiatry specialist Oh Eun-young continues. Oh Eun-young honestly confessed her feelings about the malicious comments that she did not raise the child herself.
Kim Hye-yeon, singer of the song 'Snake' and mother of four children, appeared as a guest on Channel A's entertainment show 'Oh Eun-young's Golden Counseling Center', which aired on the 10th.
On this day, Kim Hye-yeon opened up about the hardships of being a working mother and explained the misunderstanding that mothers-in-law were responsible for all childcare. He was aggrieved and said, "Of course, if my mother-in-law wasn't here, I wouldn't be here. But I took care of everything, including the children's food, academy, and schedule."
At the same time, she blamed herself, saying, "When I hear that I am a mother who only gave birth to children, I think to myself, 'What kind of mother-in-law raises them all?' I am becoming a bad daughter-in-law."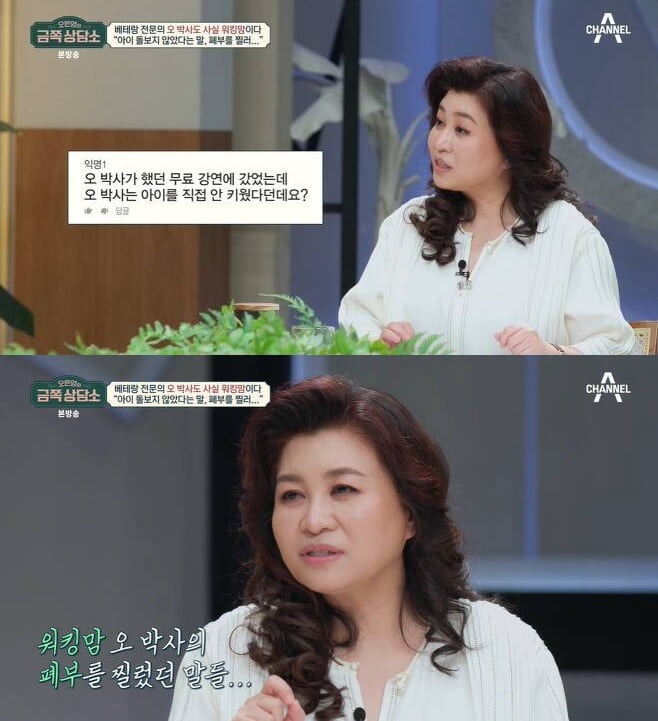 'Working mom' Oh Eun-young, who heard this, also explained, "One person continues to write malicious comments. She came to a free lecture I gave in the past, and she said I didn't raise the child myself. I raised the child myself."
She continued, "Of course, I received help from my parents when I went to work. After work, I jumped into childcare, and on days when I wasn't working, I spent all day looking after my child. I really wanted to go to the person who wrote the malicious comment and refute it. I wanted to see myself as a mother." "When I touched it, it was a piercing pain in my lungs," he confessed.
Previously, the issue of a 'fall in teaching authority' arose when a teacher made an extreme choice in Seoi Elementary School, Seocho-gu, Seoul, and some netizens launched a 'witch hunt', claiming that Dr. Oh Eun-young's disciplinary method without corporal punishment was the cause of the fall in teaching authority, sparking an untimely theory of responsibility.
Accordingly, in an interview with Ten Asia, Dr. Eun-young Oh said, "Geumjjogi is a program that provides direction, not treatment," and stated that the criticism that it creates the illusion that problem children can be solved with a few sessions of counseling or education is a misunderstanding. there is.
Taeyuna, Ten Asia Reporter youyou@tenasia.co.kr