TV
Cha Eun-woo is a high school teacher?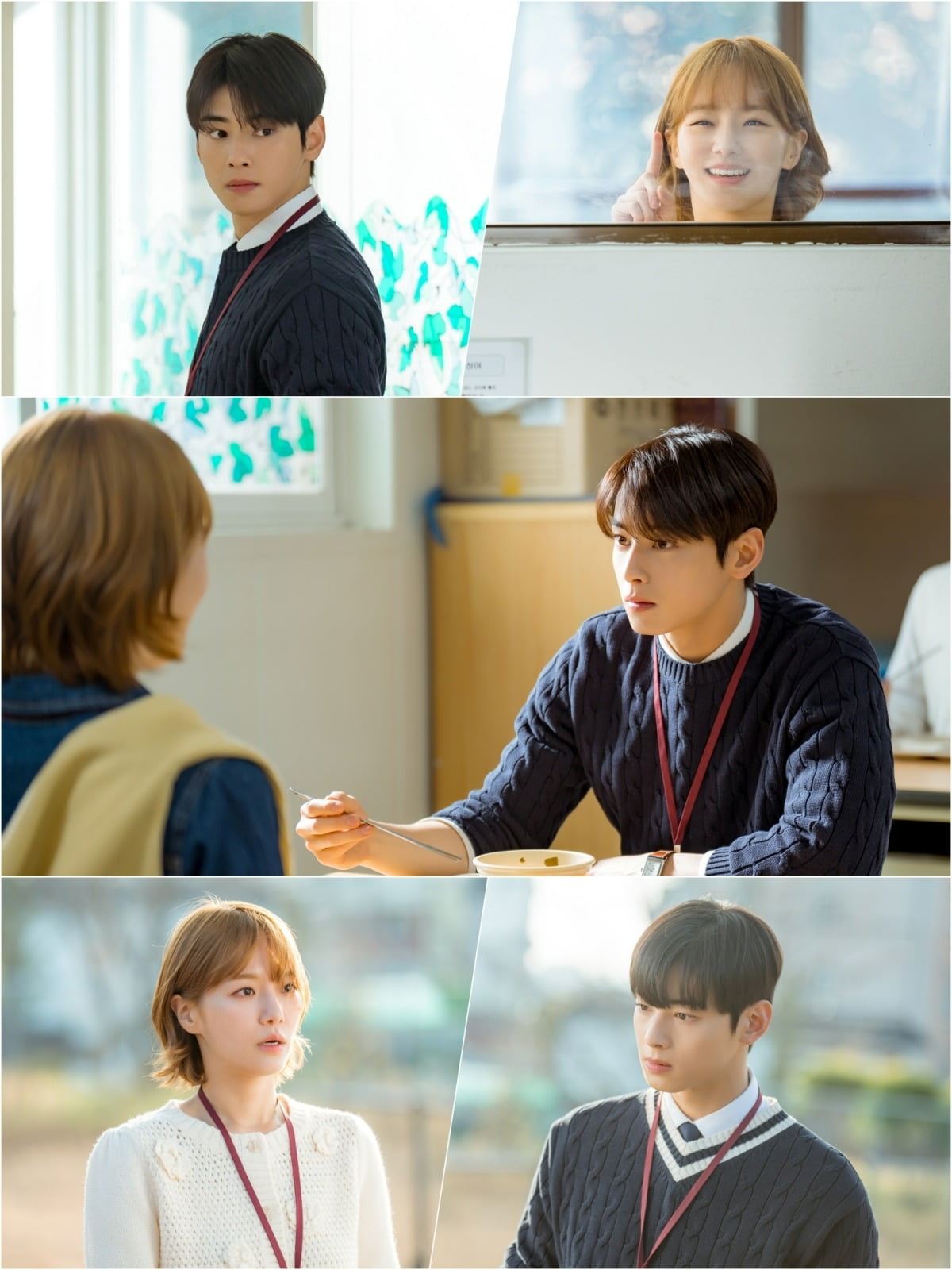 Park Gyu-young begins an operation to lift the curse.
MBC's new Wednesday drama 'Lovely Dog Today' (hereinafter referred to as 'Oh Sa Dog'), which will be aired for the first time on the 11th, is based on the webtoon of the same name, about a woman who is cursed to turn into a dog when she kisses, and the only cheat key that can break the curse, but the dog is a dog. It is a fantasy romance drama about a man who is afraid of .
The relationship between Cha Eun-woo (played by Jin Seo-won) and Park Gyu-young (played by Han Hae-na), who were ordinary fellow teachers but gradually become closer due to an unexpected incident, is expected to stimulate excitement in the small screen.
In relation to this, on the 11th, 'Oh Sa Gae' released a still containing the conflicting moods of Jin Seo-won (played by Cha Eun-woo) and Han Hae-na (played by Park Gyu-young).
As high school teachers, Seo-won and Hae-na inevitably encounter each other at work and have a meaningful conversation in the school's backyard. Hae-na shows embarrassment at Seo-won's firm and calm attitude, and Seo-won does not even blink at Hae-na. Curiosity arouses the question of why two unfamiliar people suddenly had a serious conversation.
In another still, Hae Na was captured circling around Seowon, approaching him while he was eating in the cafeteria. Hae-na, who turns into a dog when she kisses a member of the opposite sex, begins a mysterious operation toward Seowon to lift her curse. Seowon's strange eyes, which start to bother Hae-na without realizing it, catch everyone's attention.
'I'm Lovely Dog Today' will air episodes 1 and 2 consecutively at 9 PM on the 11th.
Taeyuna, Ten Asia Reporter youyou@tenasia.co.kr