TV
Cha Eun-woo "I am more grateful for the interest in visuals than a burden"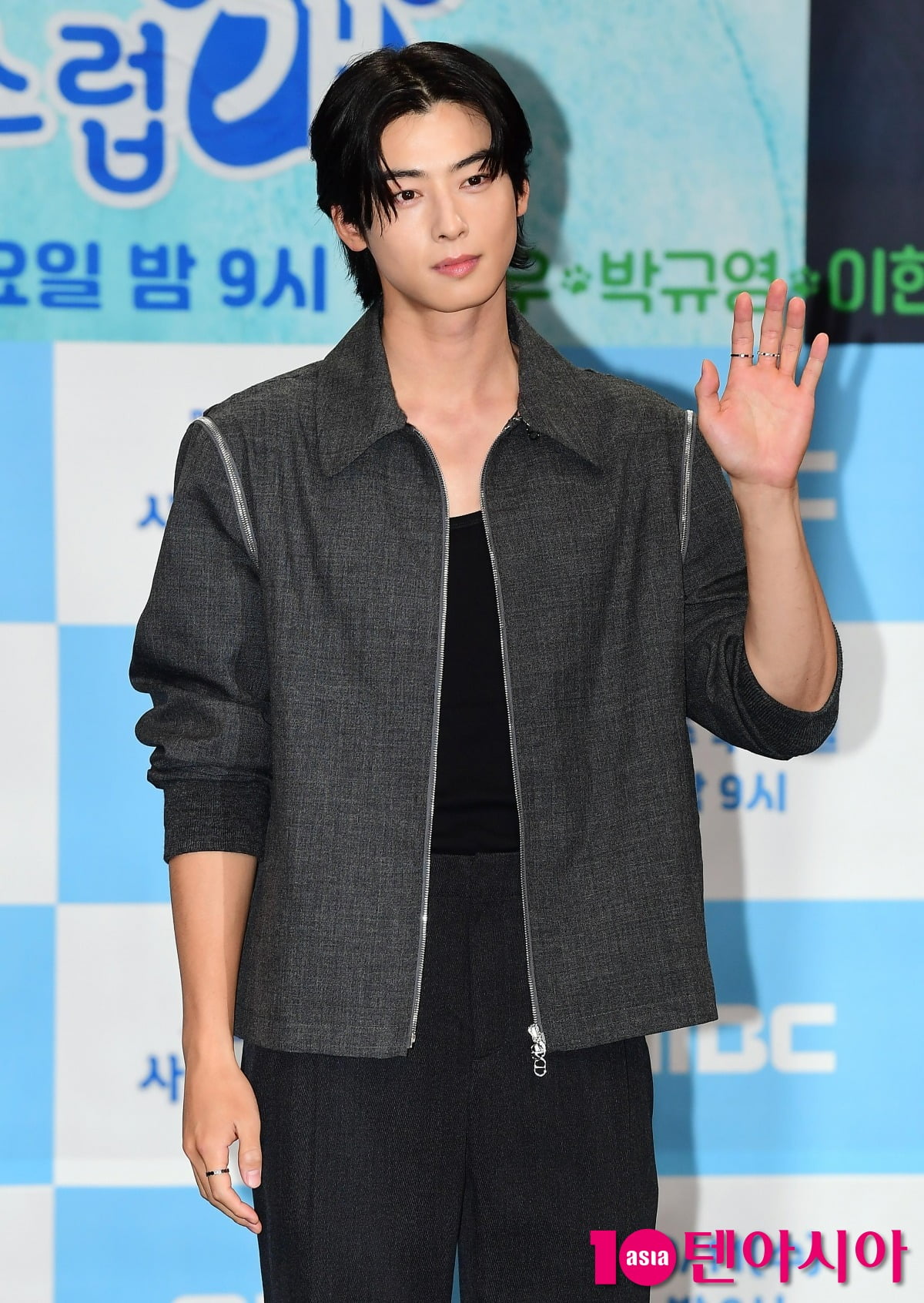 Actor Cha Eun-woo expressed his feelings about returning to a romantic comedy after three years.
On the afternoon of the 11th, a production presentation for MBC's new Wednesday drama 'Lovely Dog Today' (hereinafter referred to as 'Oh Sa Dog') was held at MBC Golden Mouse Hall in Mapo-gu, Seoul. Actors Cha Eun-woo, Park Kyu-young, Lee Hyun-woo and director Kim Dae-woong attended the event.
'I Love Your Dog Today' is a fantasy romance drama about a woman who is cursed to turn into a dog when she kisses, and a man who is afraid of dogs, although he is the only cheat who can break the curse. It is based on the webtoon of the same name by author Lee Hye.
Cha Eun-woo plays Jin Seo-won, a high school math teacher and a man who is afraid of dogs due to childhood trauma. Cha Eun-woo said, "I am a friend who has suffered a trauma that I do not want to be found out about. I tried to express the facial expressions and eyes of overcoming the trauma through Hae-na. We also talked a lot about the point at which the mind changes."
Cha Eun-woo has appeared in several original webtoons. When asked if he felt any pressure about the attention his visuals received, he said, "As I was doing it, I happened to work on a lot of original webtoon works. I feel more thankful than burdened. So, I learn more and I have a greater desire to challenge new things.
Cha Eun-woo, who returned to a romantic comedy three years after 'True Beauty', said, "I thought I could show a more upgraded side of myself than in 'True Beauty'. I thought I could express it in a more fun way."
When asked about the synchronization rate with the character, Cha Eun-woo said, "70%." He added, "When you meet for the first time or when you are in an awkward relationship, you seem cold, but I think that part is similar. The difference is that I am not afraid of dogs. My mother raises dogs, and I love them very much. "It's amazing," he said.
The 14-episode 'Lovely Dog Again' will premiere at 9 PM on the 11th, and episodes 1 and 2 will be broadcast consecutively in the first week.
Taeyuna, Ten Asia Reporter youyou@tenasia.co.kr