TV
Seo Jang-hoon, the owner of a building worth 70 billion won, "I once canceled a delivery to save 5,000 won."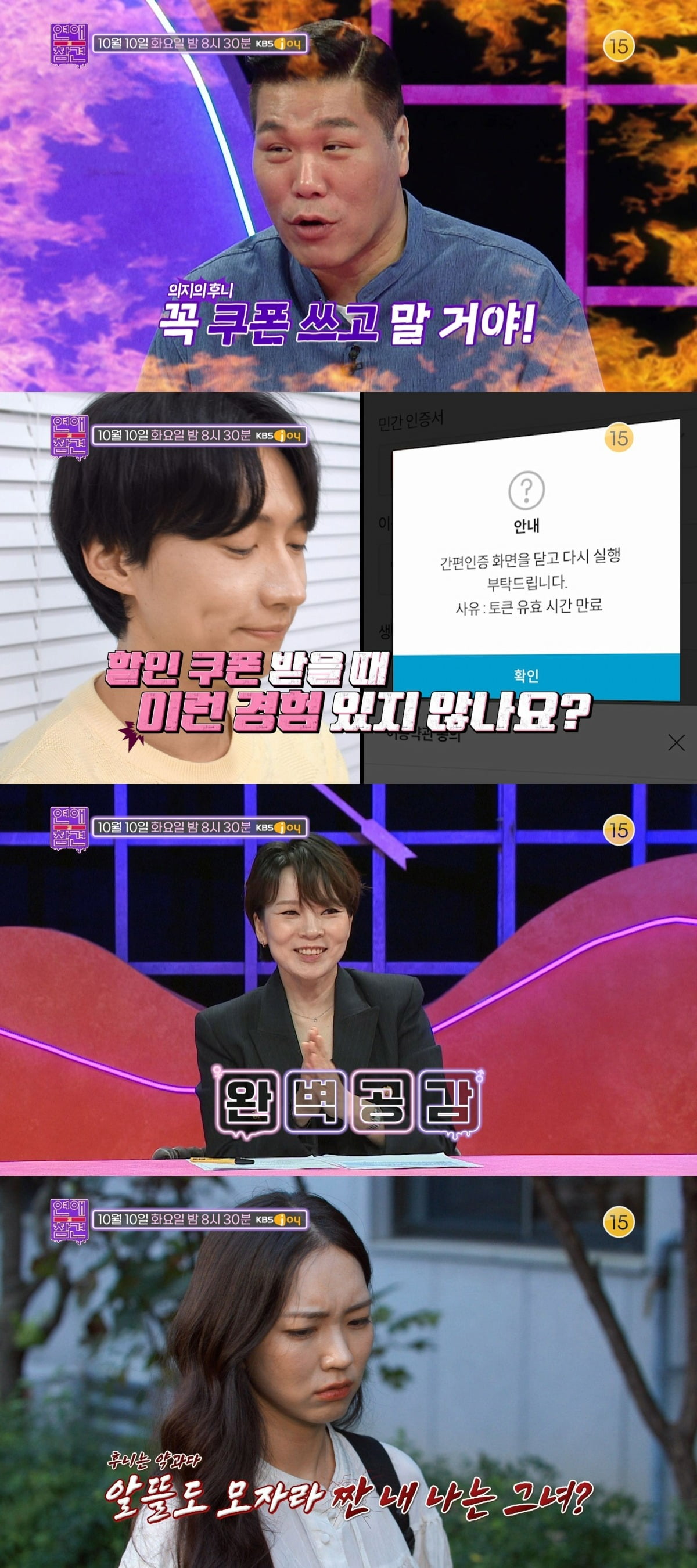 The owner of a building worth 70 billion won reveals the story of canceling delivery to save 5,000 won.
Episode 196 of KBS Joy's entertainment program 'Love Meddling', which airs on the 10th, tells the story of a troubled man who is in conflict with his girlfriend who absolutely hates wasting money.
Go Min-nam, a 4-year feature editor who practiced 'new life' and did not waste his spare time, has been in a sweet relationship for 5 months with his girlfriend, whom he met at a meeting and fell in love with at first sight. However, unlike Go Min-nam, who values time, she values money more. Here, at some point, I started experiencing minor conflicts in my daily life with my girlfriend.
One day, when Go Min-nam said that he had purchased an air purifier, his girlfriend said, "Refund it and get a discount coupon and buy it for 50,000 won cheaper," and Go Min-nam said, "If you send it back and order it again, it will take a long time," saying that the value of money and time are different. A strange war of nerves arises between the two.
Regarding this, MCs who meddle in dating express their opinions on whether it is 'money' or 'time'. Han Hye-jin agrees with Go Min-nam's thoughts, saying, "I won't return it even if I die. Time is too precious." On the other hand, Seo Jang-hoon said, "They paid 50,000 won more for the same item? "Then I will definitely cancel and repurchase the cheaper one," he said, empathizing with his girlfriend's position and surprising other MCs by sharing his experience of canceling the payment and repurchasing the cheaper product after seeing that the same item he had paid for was 5,000 won cheaper.
Also, regarding the economic concepts of Go Min-nam and his girlfriend, Joo Woo-jae said, "If Go Min-nam's girlfriend values reducing the amount of money, Go Min-nam seems to value saving time even if it means paying a little more." Analyze it and add the opinion, "You can make concessions when the mood is good, but if it happens repeatedly, you will eventually be unable to break your inclination."
Afterwards, the girlfriend continued to recommend Go Min-nam to sign up for a discount coupon app, and Go Min-nam got stressed every time she did that and kept making excuses, but they were unable to completely escape the crisis between them.
In the end, an incident occurred in which the worried man and his girlfriend faced an unavoidable conflict, and the worried man even heard humiliating words from his girlfriend, drawing attention to the shocking words the girlfriend said to the worried man and the absurd atrocities he committed to save money. do.
'Love Interference' will be broadcast at 8:30 pm on the 10th.
Taeyuna, Ten Asia Reporter youyou@tenasia.co.kr