TV
Lady Jane, she was a huge gold digger.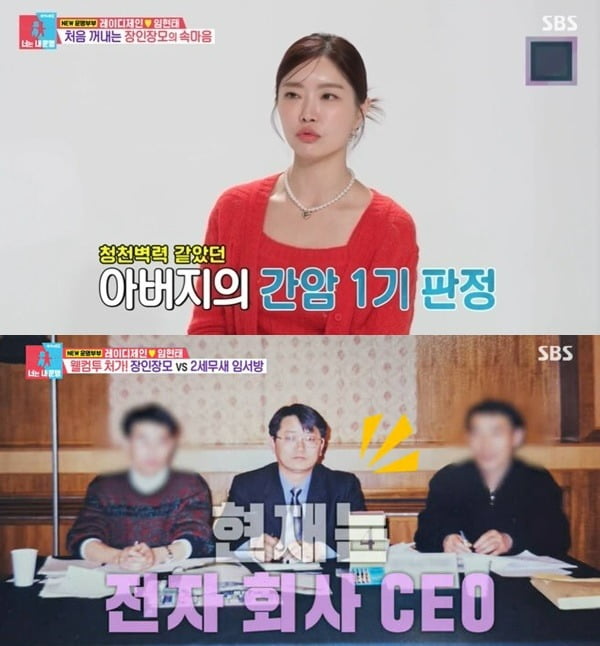 Singer Lady Jane revealed that she had postponed her wedding due to her father's liver cancer diagnosis, rather than a premarital pregnancy. Additionally, it was surprising that Lady Jane's father was revealed to be the CEO of an electronics company.
In the SBS entertainment show 'Same Bed, Different Dreams 2 - You Are My Destiny', which aired on the 9th, Lady Jane and Lim Hyun-tae were shown visiting Lady Jane's parents' house.
On this day, Lim Hyun-tae and Lady Jane seemed to be working hard for a pregnancy project even though they were newlyweds. In particular, Lim Hyun-tae pestered Lady Jane to use a pregnancy test. He gave me a picture of a baby with a four-leaf clover attached and said, "Hold this when you use the pregnancy test."
However, a line came out on the pregnancy test, and Lim Hyun-tae took Lady Jane to the gym to maintain his wife's physical strength.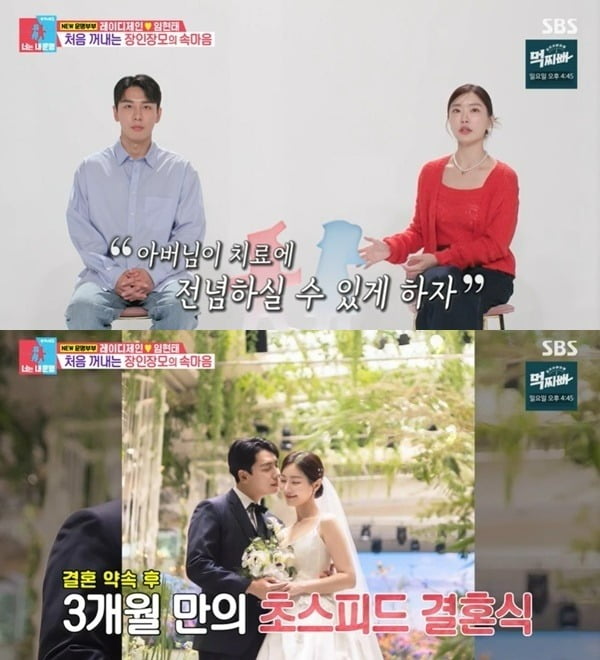 After the exercise, Lady Jane took her husband to visit her parents' home. Lady Jane's father was the CEO of an electronics company that was the first to manufacture credit card terminals and a professional award certificate collector. Lim Hyeon-tae said to his father-in-law, "I'm glad you're looking better than before."
Lady Jane revealed that her father had been diagnosed with stage 1 liver cancer and said, "The reason we moved up the wedding was because my father was diagnosed with liver cancer. At the time, there were suspicions of premarital pregnancy, so we postponed the wedding date from October to July for my father's sake." I explained why.
He continued, "When my father was diagnosed with cancer, I cried like the sky was falling. Lim Hyun-tae rationally said that it would be better to postpone the wedding so that his father could focus on treatment. "I told them to just trust me and that I would take care of everything," he said.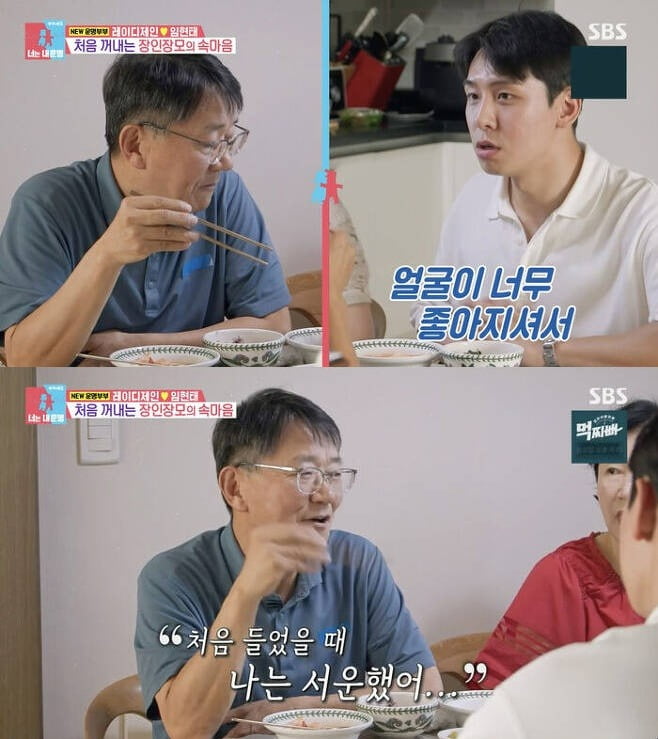 Lady Jane's father said, "When I first heard (the diagnosis of liver cancer), I was sad. I thought it was a car accident for a moment, but people around me took it seriously. I wondered if it would be worth the wait until the wedding. "I was disappointed, but in hindsight, it turned out better," he said, giving thanks and giving a warm feeling.
Taeyuna, Ten Asia Reporter youyou@tenasia.co.kr