TV
Hong Hyun-hee, special baby food for her son Jun-beom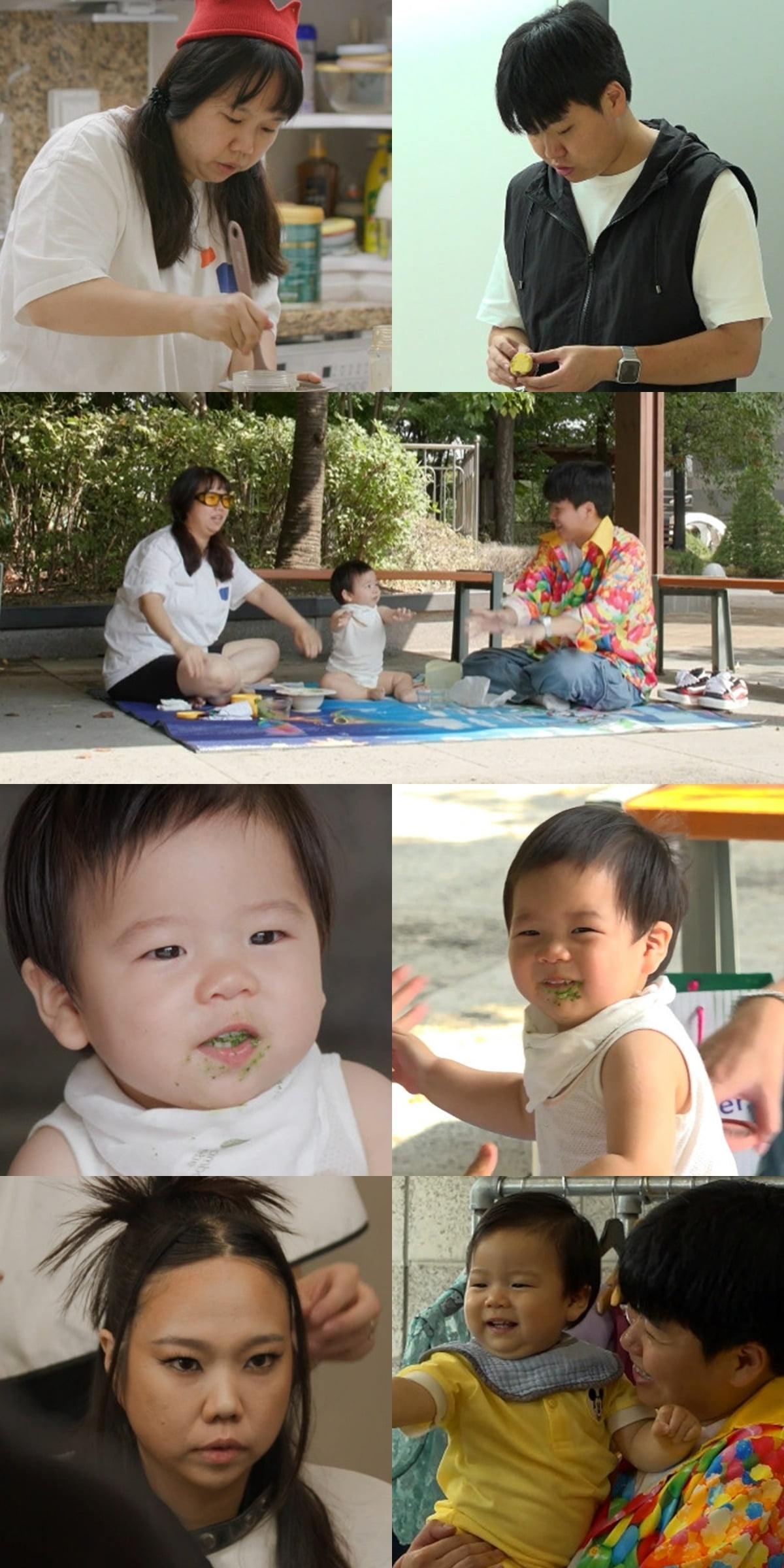 Hong Hyun-hee spends a special day with Jun-beom.
In the 267th episode of MBC's entertainment show 'Point of Omniscient Interfere' (hereinafter referred to as 'Point of Omniscient Interfere'), which airs on the 7th (today), Hong Hyun-hee makes special baby food for her son Jun-beom.
On this day's broadcast, Hong Hyeon-hee sets out to make spinach risotto and sweet potato powdered milk bread for Jun-beom. The manager, who says he feels a sense of healing when he looks at Junbeom, also participates in making baby food. Expectations are high as to whether Hong Hyun-hee's baby food, which she made with risotto and bread in her own way, will be able to capture Jun-beom's taste buds.
Hong Hyeon-hee and the manager take Jun-beom to the front of the house and show off an outdoor baby food mukbang. Jun-beom, who usually enjoys eating outside, tastes Hong Hyun-hee's baby food and expresses his infinite gratitude like a Confucian baby. Hong Hyun-hee and the manager cannot lose their motherly smiles when they see this. He also continued to enjoy dessert mukbang. It is said that those who watched this also fell in love with Junbeom's cuteness.
Hong Hyun-hee and Jun-beom's first joint schedule together, the mother and child photo shoot site, will also be revealed. This pictorial with a famous domestic magazine is expected to feature a hip look following in the footsteps of Rihanna, Beyonce, and Kim Kardashian. The staff is on hand to create Hong Hyun-hee and Jun-beom's gorgeous pictorial styling, from costumes to hair and makeup. As a result, I wonder how Junbeom will react when he sees Hong Hyunhee's extraordinary transformation with heavy makeup.
Hong Hyun-hee and her son Jun-beom's pleasant outing can be seen on 'Point of Omniscient Interfere', which airs at 11:15 pm on this day.
Taeyuna, Ten Asia Reporter youyou@tenasia.co.kr