TV
Jin Ji-hee became closer to her parents after becoming independent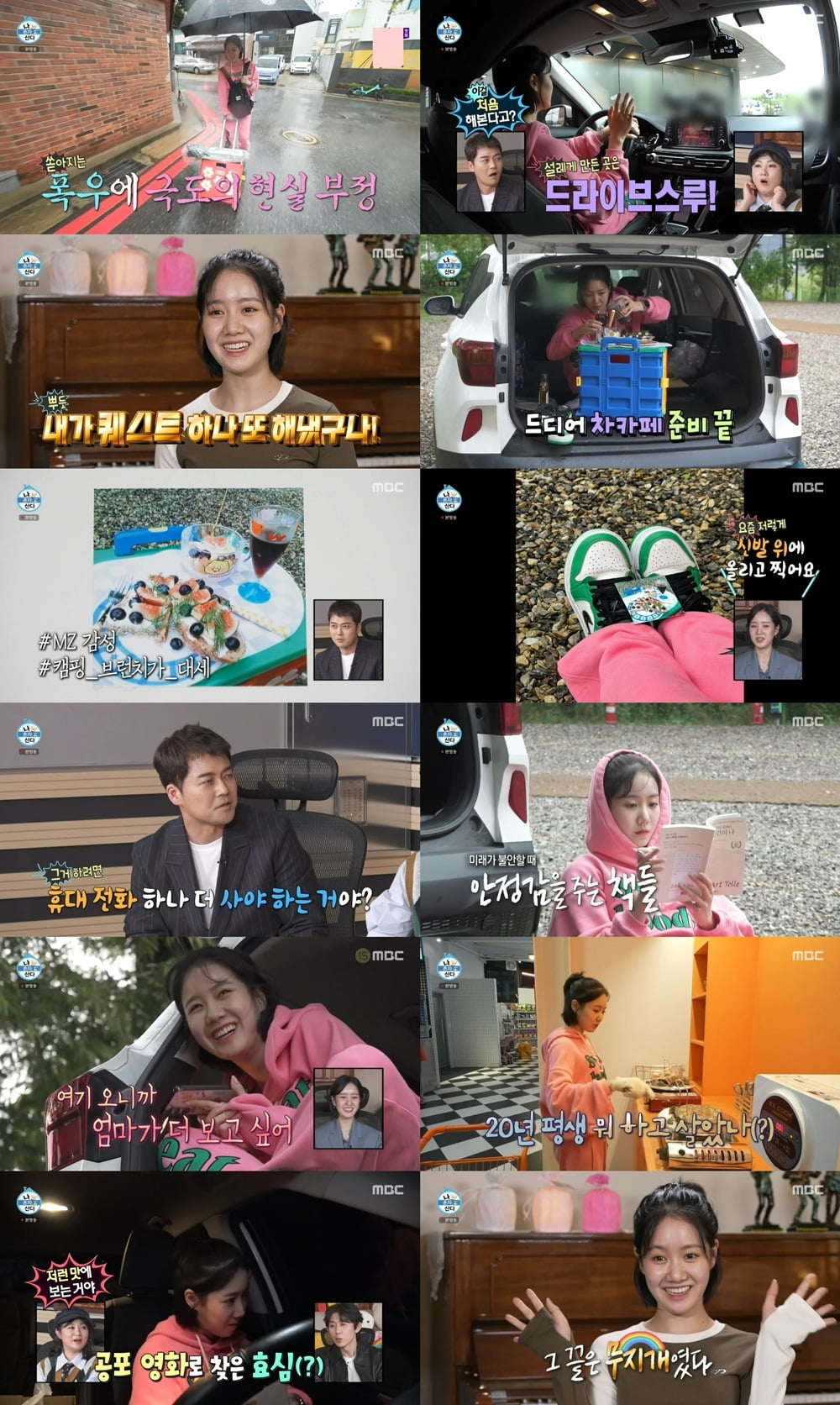 Jin Ji-hee, who has been living alone for four months, was excited as she realized her dream quest one by one, from ordering drinks through a drive-through, having a picnic in the rain, and watching a movie at a drive-in theater. The growth of Jin Ji-hee, who knows how to enjoy 'small but certain happiness', brought a smile to my face.
On MBC's 'I Live Alone', which aired on the 6th, Jin Ji-hee, a 'trace sprout', was shown realizing her dream of having a 'tea picnic (tea + picnic)' for the first time in her life.
Even though it was rainy and gloomy, Jin Ji-hee attempted to go on her first picnic with the thought, "It's actually better." Dressed in the 'MZ picnic look' with 'pink & green' accents, he drove a rental car and was the first to realize his drive-through dream. He expressed satisfaction, saying, "I've completed another quest."
Jin Ji-hee, who arrived at a camping site in nature, enjoyed brunch time with an open-faced fig sandwich and a fig yogurt bowl, and also left a proof photo full of MZ emotions. He thoroughly enjoyed his time by reading and organizing his diary. 'MZ Hope' Jeon Hyun-moo made everyone laugh by showing his concentration as if he were studying. Jin Ji-hee shared a happy moment with her mother on the phone and expressed her happiness, saying, "I feel like I have become closer to my parents after becoming independent."
Just then the rain stopped. Jin Ji-hee, whose happiness reached the highest level with the rainbow and sunset combo, headed to the drive-in movie theater, saying, "I need to get a rental car." He bought essential theater snacks such as squid, squid, and popcorn, and enjoyed grilled squid and squid, watching a horror movie in the car. The sight of Jin Ji-hee fussing in fear as soon as the movie started made me laugh. Jin Ji-hee was satisfied with Chaknik alone and expressed her thoughts, saying, "I was embarrassed because it rained, but it ended up being a rainbow."
Next week, Cocoon receiving one-on-one training from 'Iron Man' Yoon Seong-bin's 'Muscle Is Heavy' and TWICE's Jihyo going camping with her younger brother, 'Like Camping in the Rain' are announced.
Kim Ji-won, Ten Asia reporter bella@tenasia.co.kr