TV
Hong Jin-kyung, how much money does she have to buy two white horses?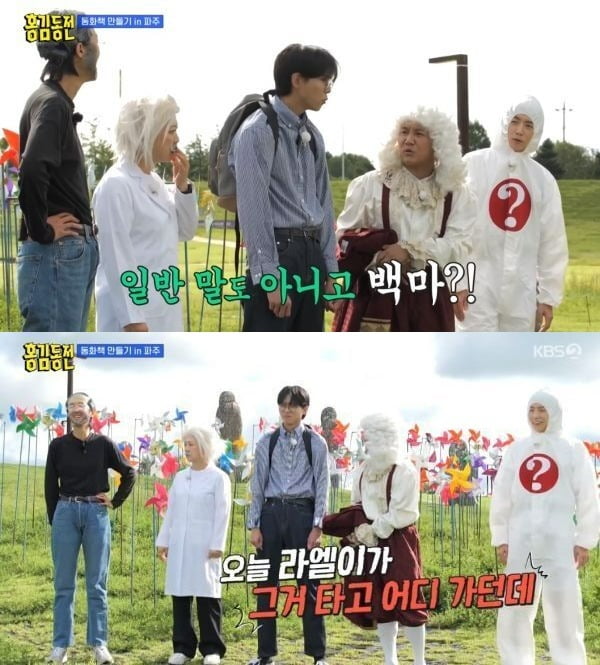 Jo Se-ho spread rumors about Hong Jin-kyung.
In the KBS2 entertainment show 'Hong Kim Dong-jeon' broadcast on the 5th, members heading to Paju became fairy tale writers and had to 'make a fairy tale book' by filling in three blank spaces.
At the opening of the day, Jo Se-ho spread fake news about Hong Jin-kyung. Jo Se-ho said, "My sister wanted to go horseback riding and asked me to find a horse. She called me and asked, 'Do you know anyone on Jeju Island?' "So I bought two white horses," he revealed.
When Hong Jin-kyung looked dumbfounded and tried to move on, Jo Se-ho made people laugh by adding, "Where did Lael go in that car today?"
The first game of the day was 'Guess the MZ Generation Proverb'. In a game where you have to guess what the original proverb is when you are shown a popular scene from the MZ generation or a sentence reinterpreted as a new word, Joo Woo-jae showed off his ace-like skills.
The members then moved to the restaurant and played the 'Forbidden Words Game' by entering a second blank space. The winner is the person who says the fewest banned words written on his or her headband. Kim Sook and Wooyoung were designated as 'Don't do that,' Hong Jin-kyung as 'Hey~', Jo Se-ho as 'What are you doing?', and Joo Woo-jae as 'Aren't you crazy?' . As a result of the game, Joo Woo-jae took first place, and Hong Jin-kyung came in last place with number 49.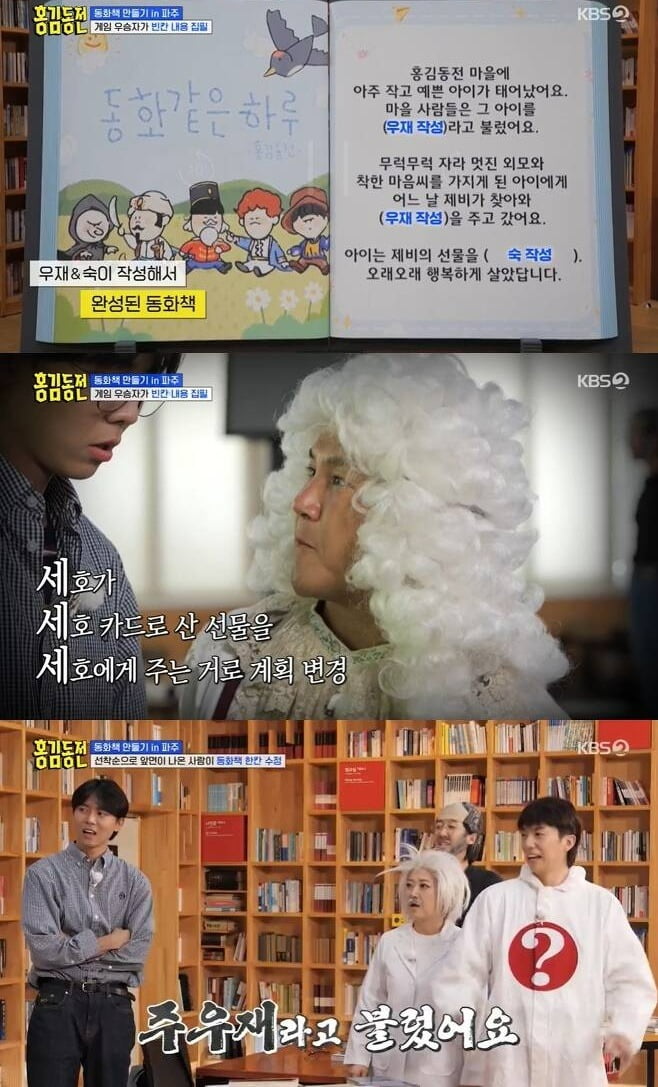 The game played over the last blank space was the 'Unfounded Reading Debate Contest'. Kim Sook took first place by having a reading discussion based on the title of the book without reading the book.
Joo Woo-jae, who filled out the first and second blank spaces, wrote, 'I purchased luxury friendship items at the Paju Outlet with Jo Se-ho's card and gave them to the members.' Kim Sook, who did not know the contents of Joo Woo-jae, said, 'I returned it to the production team.'
The production crew suggested, "If you throw a coin and it comes up heads, we will give you the opportunity to change just one line," and Jo Se-ho's coin, which he threw for the second time, came up heads. In response, Jo Se-ho succeeded in taking revenge by changing his name to Joo Woo-jae.
Taeyuna, Ten Asia Reporter youyou@tenasia.co.kr