TV
In the drama 'Sparkling Watermelon', actor Ryeo-un was trapped in 1995.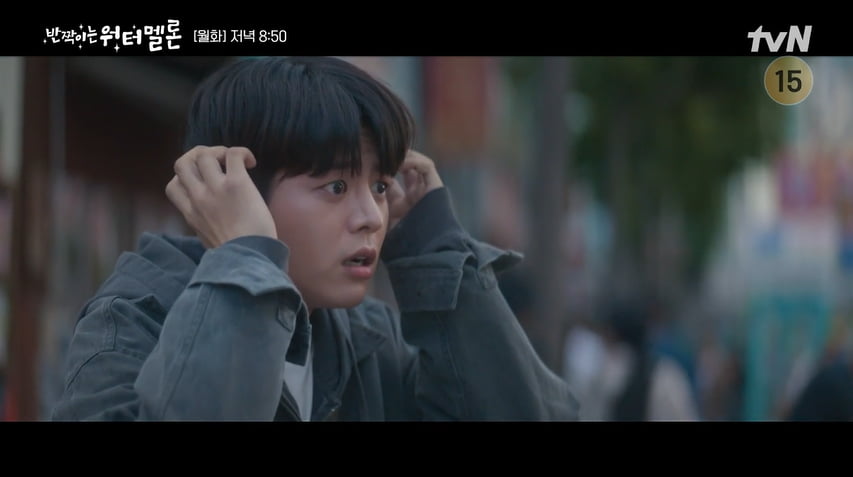 Actor Ryeo-woon of 'Sparkling Watermelon' met his father Choi Hyun-wook in 1995.
In episode 3 of tvN's Monday-Tuesday drama 'Sparkling Watermelon' (hereinafter referred to as 'Watermelon'), which aired on the 2nd, Ha Eun-gyeol (played by Ryeowoon) was shown time slipping into the past.
On this day, Hi-chan (played by Choi Hyun-wook) created a band to win the heart of Choi Se-kyung (played by Seol In-ah). Hi-chan confessed to Choi Se-kyung, "You like bands, too. Actually, I'm in a band too. Will you come see our performance later? We have a school festival in a month. Then, I'll prepare a stage just for you."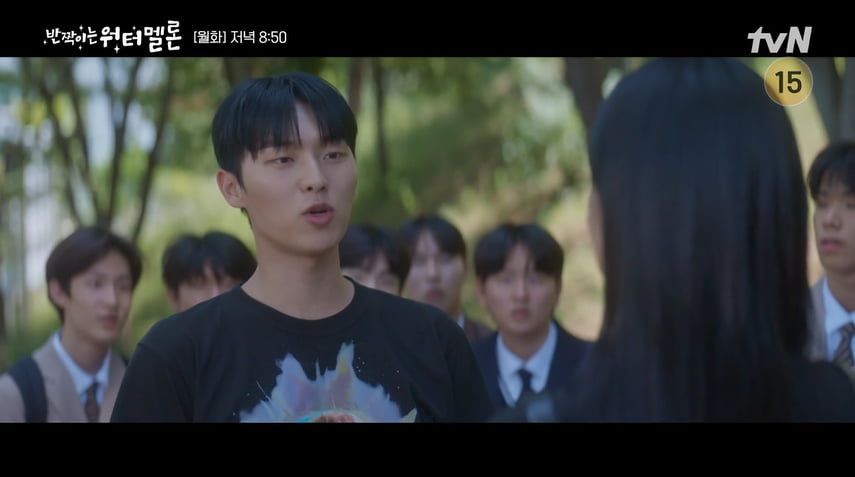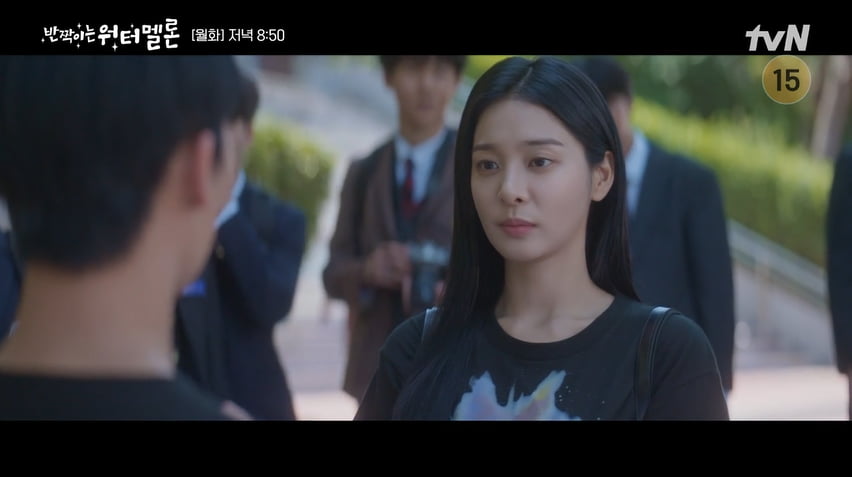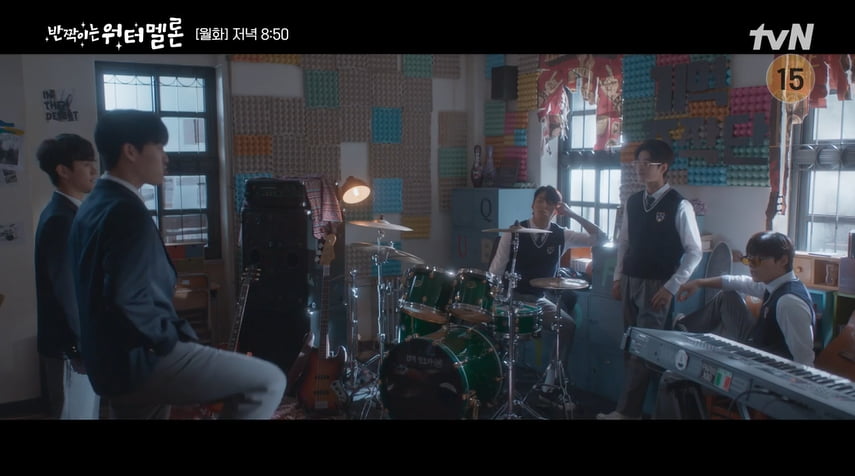 Choi Se-kyung asked, "Do you have a band?" and Haichan said, "I'm going to make one now. I bought a t-shirt and a peak, and my feelings for you are already ready, so all I have to do is start. This is a band I made for you, a performance just for you, and just for you. "Because there will be a place prepared for you," he answered. In response, Choi Se-kyung said, "Okay, there's a condition. If you can't keep your promise, don't appear in front of me. It has to be a new band. A solo part is essential. I choose the song," and pointed to Nirvana's 'Come as you are'.
Ha-chan, who was forming a band, tried to recruit legendary guitarist Yoon Dong-jin (played by Kim Jun-hyung) from Chuncheon National University, but ended up mistaking Ha Eun-gyeol for Yoon Dong-jin. Ha Eun-gyeol, who was surprised to see Hai-chan, said, "Are you really my father? Born in 1978, in the year of the Horse. My name is Hai-chan. Is that right? I lived with a grandmother who ran a boarding house until high school, and my grandmother's name is the late adopted son Hee-ja. The name of the boarding house is Snail." Haichan answered yes. Ha Eun-gyeol then asked, "How can my real father speak? Wasn't he born with it? And what kind of band is my father? What about my mother? Where is my mother now?"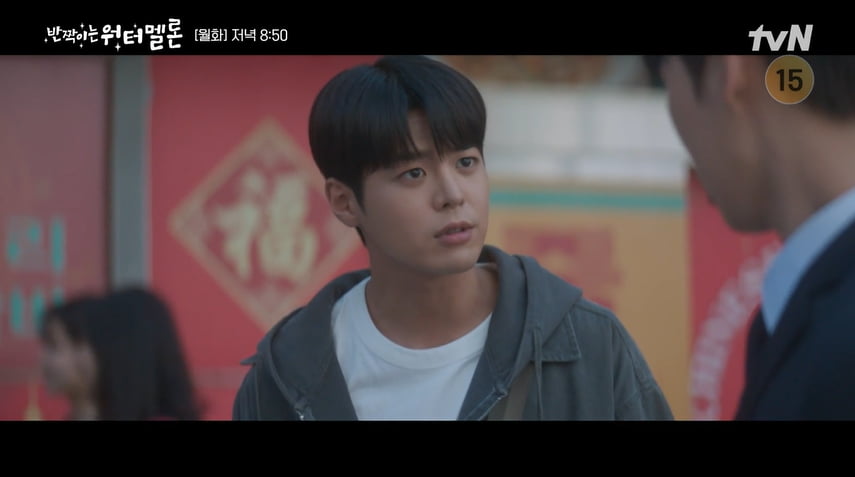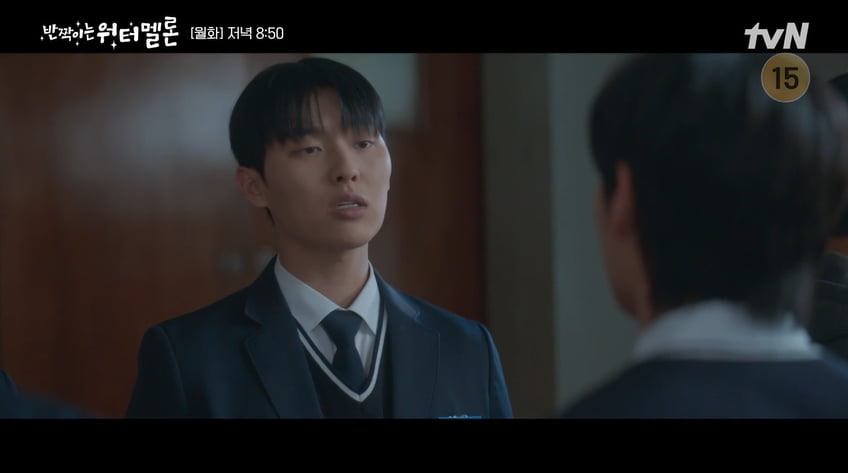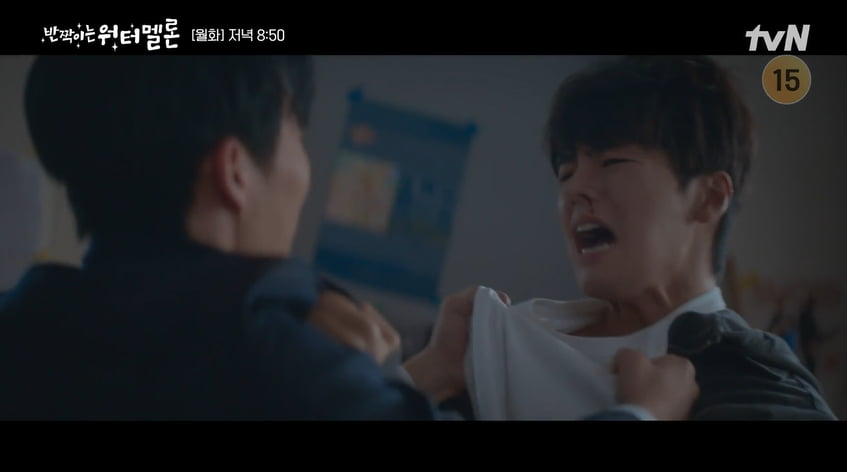 Ha Eun-gyeol, who time-slipped to 1995, was mistaken for Yoon Dong-jin by Ha-chan, who introduced himself, and Ha Eun-gyeol, who was surprised to meet his father in his youth, lied to follow him.
Ha Eun-gyeol, who spoke to Master (played by Jeong Sang-hoon) on a public phone, complained, "What is your identity? Why did you send me here?" The Master said, "Well, shouldn't the customer find it himself?" Ha Eun-gyeol asked, "Then how do I go back? How can I go back?"
The Master said, "Well, the customer will have to find that too." Ha Eun-gyeol, who heard this, looked disappointed and said, "You want me to find the reason I came here and a way to go back? That means I won't be able to go back for a while."
Also, the band members knew the real face of Yoon Dong-jin, and Ha Eun-gyeol's lie was exposed. Ha Eun-gyeol, who found out that the reason Ha Chan created the band was because of Choi Se-kyung, expressed his dissatisfaction, saying, "You're in a band because of a woman? Are you already having an affair at the age of 18? Dad should like Yoon Cheong-ah."
Reporter Ha-neul Lee, Ten Asia greenworld@tenasia.co.kr