TV
Acting as a more evil woman than her mother, Gyeon Mi-ri... Daughter Lee Yu-bi's acting in drugs and murder is also creepy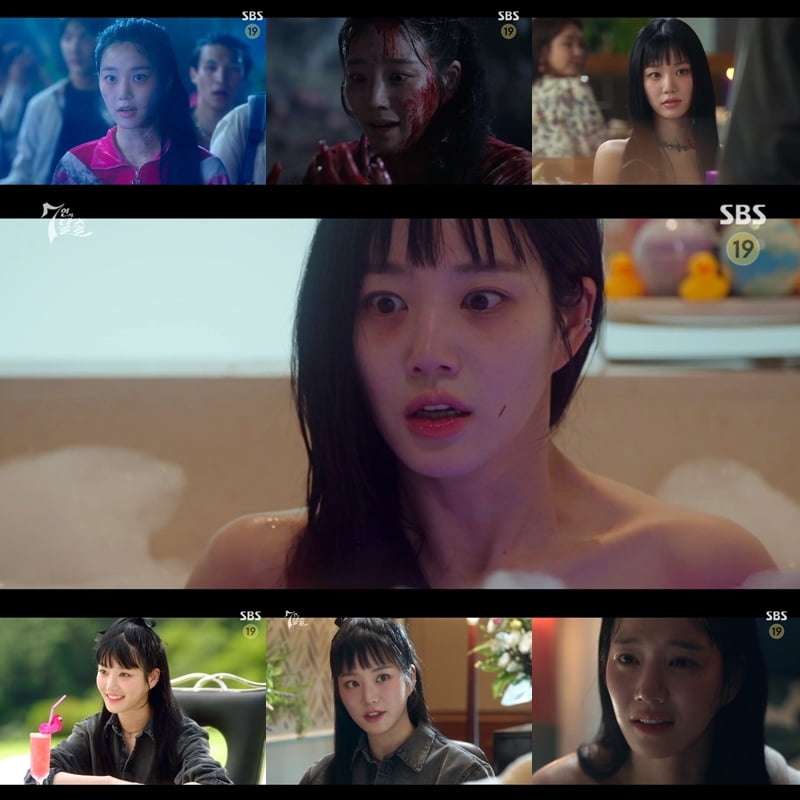 Actress Lee Yu-bi surprised viewers in every episode, proving her limitless digestion power.
In the SBS Friday-Saturday drama 'Escape of the Seven', which aired on the 30th, Monet (played by Lee Yu-bi) was depicted once again telling a shameless lie to cover up her crime.
On this day, Monet seemed to be possessed by something and found himself at the center of a desperate game of survival to protect himself. Finally, Monet was relieved to be alive when he boarded the 7-person lifeboat, but for a moment he trembled with fear about how he would survive.
Meanwhile, Monet, who returned to the hotel, urgently erased the traces of the night before and tried to cover up his mistake once again. In particular, Monet, who acted as if nothing had happened, caused goosebumps by lying as if he was telling the truth during the investigation to find the whereabouts of the missing people.
However, Monet, who escaped with the help of Matthew (Eom Ki-jun), faced criticism from the public who turned their backs on him, and one after another the advertisements he had contracted were canceled, making it impossible to avoid the damage to his image. In addition, he felt guilty about killing Dami (played by Jeong Ra-el) and felt anxious that she might appear in front of him again, so he even saw visions, confirming his unhealthy psychological state.
In this way, Lee Yoo-bi showed extraordinary attractiveness by performing an intense performance that was never seen before in a survival game that was pushed to its extreme. In addition, the 'evil chemistry' between the villainous characters exploded, increasing immersion.
In addition, Lee Yoo-bi, who showed a successful acting transformation, surprised the audience in every scene and every episode, proving her limitless digestion power. Expectations and interest are gathering for the spicy and passionate performance Lee Yu-bi will show through 'Escape of the Seven' in the future.
Meanwhile, the SBS Friday-Saturday drama 'Escape of the Seven', starring Lee Yu-bi, airs every Friday and Saturday at 10 PM.
Ryu Yae-ji, Ten Asia Reporter ryuperstar@tenasia.co.kr