TV
Lee Young-pyo "There are 8 Lee Cheon-su in China... The key is Lee Kang-in."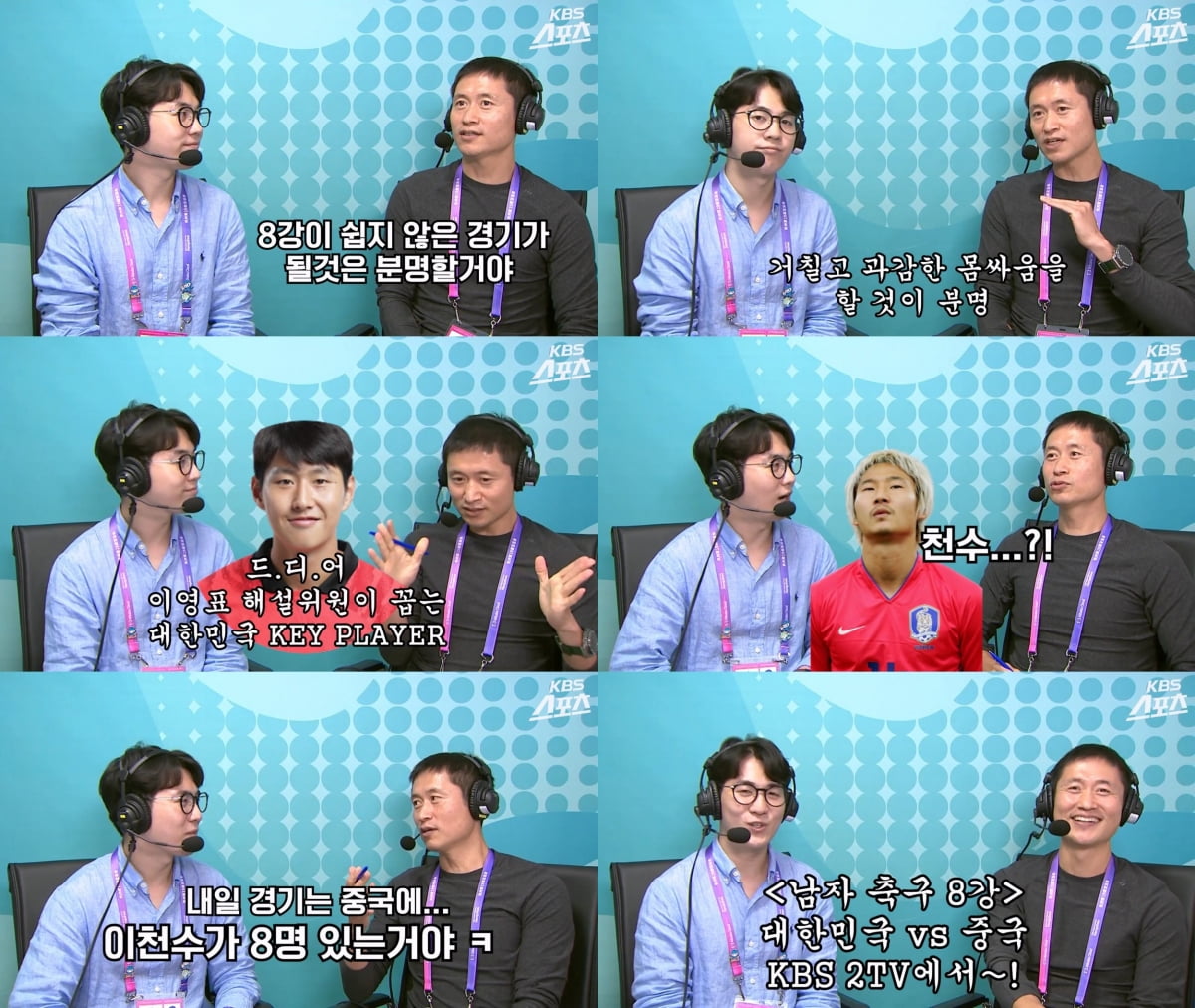 KBS recorded an overwhelming viewership rating of 7.5% among the broadcasts of the Hangzhou Asian Games on September 30 with Jang Woo-jin's quarterfinal match in the table tennis men's singles. KBS broadcasts accounted for more than half of the top 10 games on this day, or 6 of them. In particular, the 3
In addition, the men's 100m track and field semifinals in which Simon Lee and Jae-seong Lee participated also ranked first in the event with respectable viewership ratings of 4.8% and 4.7%, respectively. As a result, KBS is maintaining its No. 1 position in table tennis and No. 1 in track and field, and is continuing its performance as a renowned sports broadcasting company.
Meanwhile, commentator Lee Young-pyo, who will broadcast the men's soccer quarterfinal against China live on KBS 2TV at 9 p.m. on Sunday, October 1, revealed the prediction that soccer fans have been waiting for through KBS Sports YouTube. Committee member Lee Young-pyo said, "It is not easy for China to beat Korea under normal conditions, so they will use a rough and bold physical fight," and "Imagine that there are eight Lee Cheon-soos," making people laugh.
At the same time, he emphasized that we should not fall for 'provocation', saying, "China will continue to provoke us, but the way to completely subdue such an opponent is not through fighting, but through skill." He added, "Lee Kang-in, who can make a 'difference' in the game. "He will become a key player," he said. He also asked viewers to cheer, saying, "As it is Chuseok holiday in Korea and National Day in China, it looks like a match like a melting pot, a real Korea-China match."
Ryu Yae-ji, Ten Asia Reporter ryuperstar@tenasia.co.kr