TV
"I had trouble breathing" Lee Chan-hyuk and Lee Soo-hyun's mother shocked by siblings' declaration of independence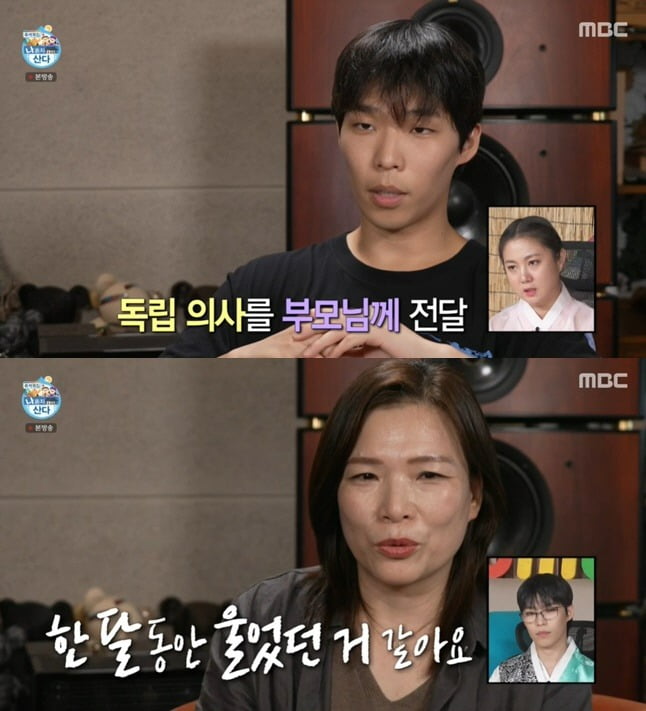 AKMU Lee Chan-hyuk's mother revealed how her children felt when they declared independence.
In MBC's entertainment show 'I Live Alone', which aired on the 29th, Lee Chan-hyuk's daily life on a date with his mother was revealed.
On this day, Lee Chan-hyuk went on a date in Yeonnam-dong with his mother. The two headed to the diary decoration (dakku) store. This is a hobby that my mother has recently become obsessed with. Lee Chan-hyuk's mother revealed that she even runs her own account by decorating her diary.
Looking at Lee Chan-hyuk's mother, who was looking at the props and giving a girlish reaction, Rainbow members asked, "Your mother looks young. What year was she born?" and Lee Chan-hyuk answered, "Born in 1972." As Jeon Hyun-moo was only 5 years older than him, his expression suddenly darkened, and the Rainbow members teased Jeon Hyun-moo by calling him "father."
Afterwards, Lee Chan-hyuk returned home and made seaweed soup and stir-fried pork for his mother. My mother was speechless when she tasted the seaweed soup, and after eating the stir-fried pork, she asked, "Did you put vinegar in it?", making her laugh.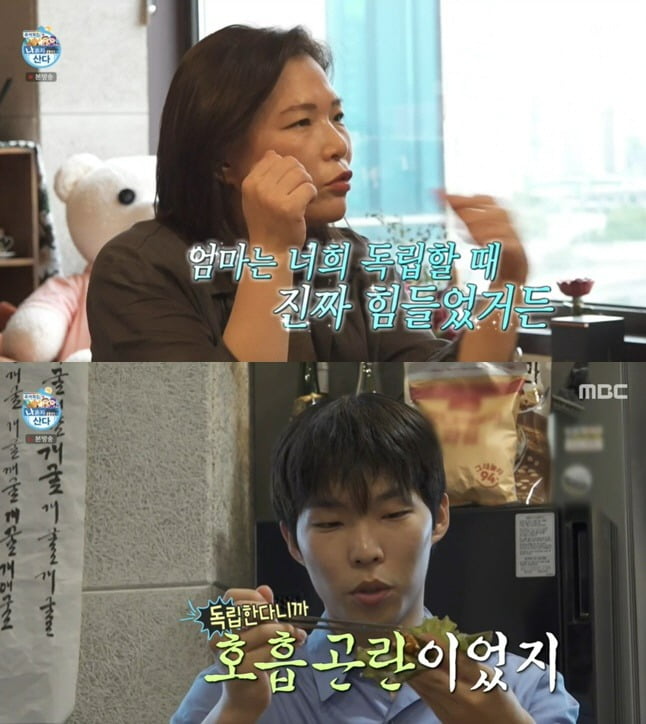 Lee Chan-hyuk revealed that his mother suffered from otolithiasis. He recalled, "My father was away on a business trip and my mother was alone. I just happened to call her and she was having a hard time. So I immediately called 119."
Lee Chan-hyuk's mother confessed, "It was very difficult at first when you became independent. I cried every day for about a month. The feeling of not wanting to live away from my children made it difficult for me." Lee Chan-hyuk also recalled, "At that time, my mother had difficulty breathing." Meanwhile, Lee Chan-hyuk said, "I've been homeschooled, so I haven't been away from my family since middle school. We thought we couldn't develop without this process. So we told our parents that we wanted it."
My mother said, "I think I did really well now. Mom is comfortable too," but asked, "Are you thinking about living with your mom?" When Lee Chan-hyuk said, "It's not like that at all," his mother said, "I think I'd be a little uncomfortable," making everyone laugh.
Taeyuna, Ten Asia Reporter youyou@tenasia.co.kr