TV
Ahn Jung-hwan 'changed his appearance'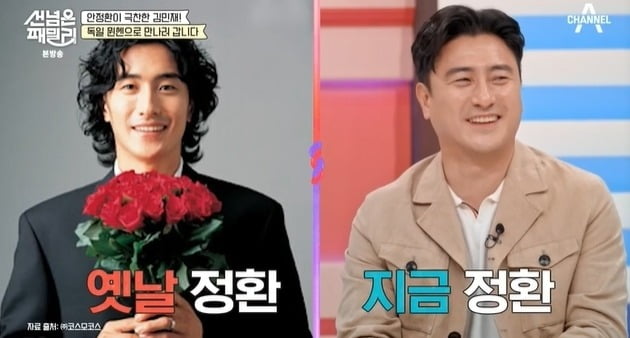 Lee Hye-won mentioned her husband Ahn Jung-hwan's 'change in appearance'.
In Channel A's entertainment program 'Living in Someone Else's Country - Family Beyond the Line', which aired on the 29th, an international couple who were fans of soccer player Kim Min-jae appeared.
Naturally, a story about MC Ahn Jung-hwan's 'Leeds days' also emerged. It was mentioned in the past that he used to be more handsome than celebrities. Ahn Jung-hwan also appeared with Hyun Bin in a cosmetics advertisement and competed for beauty.
Ahn Jung-hwan self-dissed his current appearance, saying, "You've changed a bit, huh?" and then said to his wife, Lee Hye-won, "I'm living with two men. It would be nice."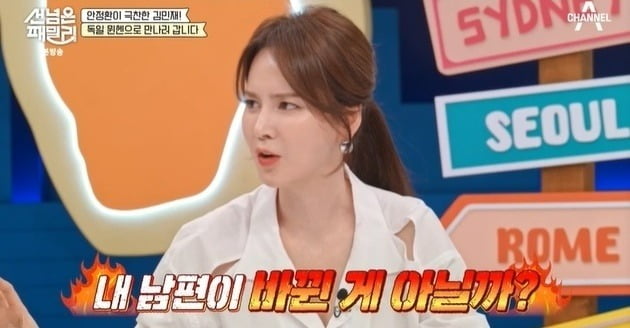 In response, Hyewon Lee said, "I already looked through it carefully. I thought it might have changed," making everyone laugh.
At the same time, he said, "I had a scar from moxibustion in the past, and if it wasn't for that, I would have suspected it," showing the realistic reaction of a couple who has been married for 22 years.
Ahn Jung-hwan married Lee Hye-won, a former Miss Korea in 2001, and they have a daughter, Ri-won, and a son, Ri-hwan. Daughter Lee Won is currently attending the Department of Sports Management at New York University in the United States, and son Lee Hwan has garnered attention for his handsome appearance that resembles his father.
Taeyuna, Ten Asia Reporter youyou@tenasia.co.kr