TV
Park Na-rae, who was edited out, really succeeded.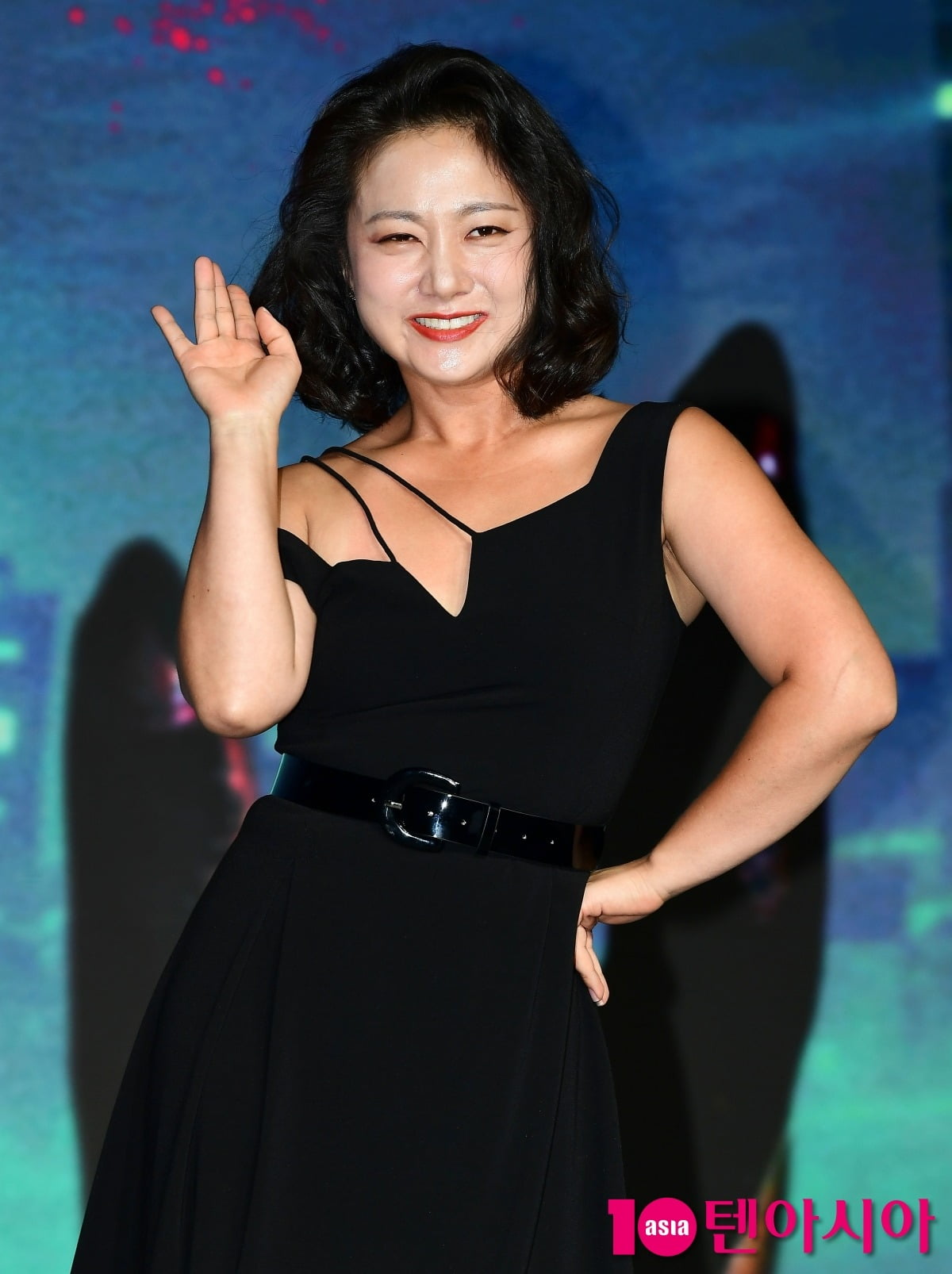 Comedian Park Na-rae showed off the unprecedented scale of Chuseok food.
On MBC's entertainment show 'I Live Alone', which aired on the 29th, Park Na-rae caught people's attention by appearing neatly in a Suragan Nine outfit after waking up early in the morning.
Na-rae Park greeted, "My former father-in-law, the ups and downs, Mr. Na-rae Park." The kitchen was filled with ingredients reminiscent of a knight's restaurant, from bags of flour to extra-large cooking oil.
Park Na-rae, who had been preparing Chuseok food for the second day to take care of the people she was thankful for, made everyone laugh by drinking a generous amount of honey water even before the show started. He said, "Honey water should be consumed in a ceramic bowl," and she started cooking, recharging her own "spirit" and demonstrating her key moment.
Na-rae Park confessed that she had already cooked the first half of the day from 3 PM to 10 PM the previous day, and then sat down again to cook assorted dishes. Not only indoors, but also outdoors, she prepared a brazier and torch to grill Mokpo-style tteokgalbi on the grill, and even showed off her extraordinary cooking skills by wrapping it in lotus leaves.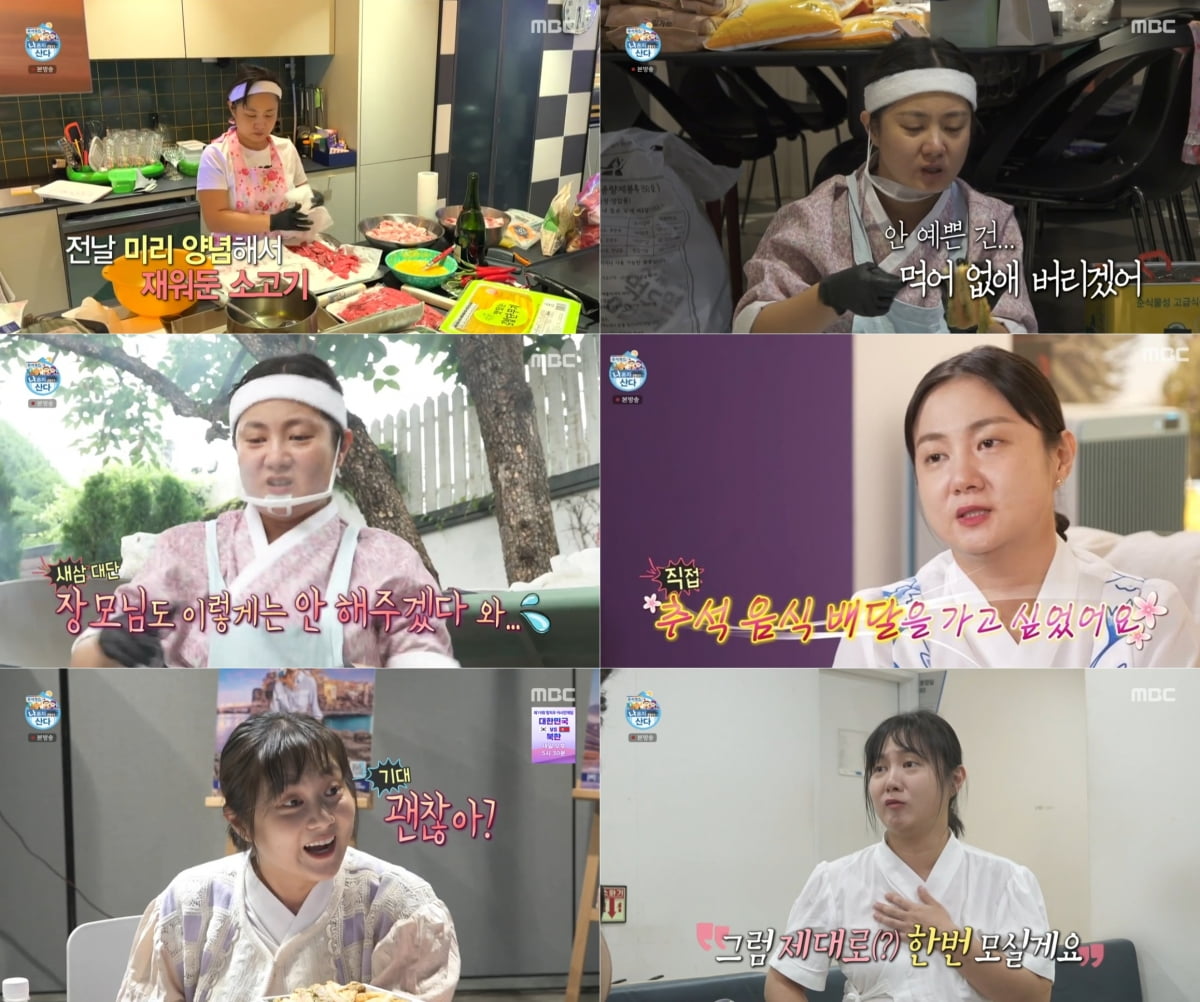 Yang Se-chan, a neighbor, visited Na-rae Park's house. He carefully prepared holiday food for Yang Se-chan and exchanged good words with each other. Then, Na-rae Park added to the fun by showing off the perfect steamed tiki-taka, saying, "I'm going to your house to pick up a plate."
Na-rae Park, who prepared all the Chuseok food with sincerity, met an Italian friend through the rain and conveyed her love for Korea. He then met his teacher, Gag Concert director Kim Sang-mi, and recalled how he lived hard 12 years ago.
Park Na-rae said, "I worked really hard at that time, but I couldn't pass the corner every time. Even when I recorded it, it was constantly edited. The director must have felt so bad that he called me into the editing room and showed me the unedited recording. After that, he bought me a lot of drinks." "I was probably the poorest among comedians at the time," he confessed.
Director Kim Sang-mi was delighted and said, "Our country has succeeded," and suggested, "You should come as a teacher in 'Bongsunga School.'"
Finally, Park Na-rae, who visited teacher Oh Eun-young, gave a heart of gratitude and finished the delivery by promising to be invited to 'Narae Bar' in the future. After returning home exhausted, he left behind the holiday food he had worked so hard to prepare and ordered pizza and spaghetti, which he quickly inhaled and made everyone laugh.
Taeyuna, Ten Asia Reporter youyou@tenasia.co.kr