TV
Eom Ki-jun was the adoptive father of 'Bul-ul-i' who faced off through plastic surgery.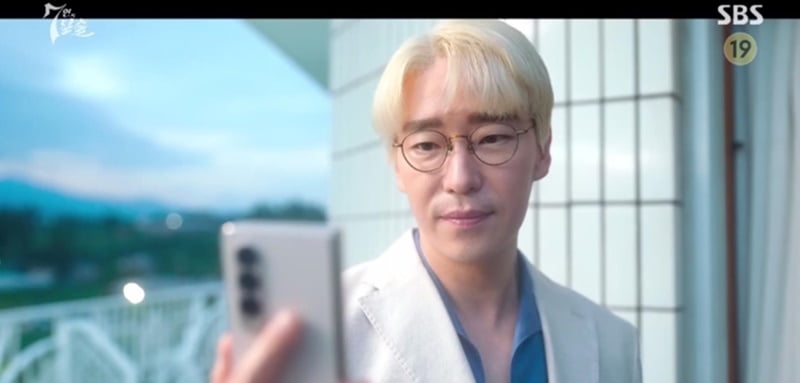 Eom Ki-jun began bloody punishment.
Episode 5 of the SBS Friday-Saturday drama 'Escape of the Seven', which aired on the 29th, was a series of twists and turns. The identity of the 'condemner' Matthew Lee (played by Eom Ki-jun) was Lee Hwi-so (played by Min Young-ki), the adoptive father of Bang Da-mi (played by Jeong Ra-el). The person who made him face off was Chairman Bang Chil-seong (Lee Deok-hwa). He came back from the dead, sharpened his sword for revenge, and planned everything. Attention is focused on whether the wicked who gathered together on the day Bang Dami disappeared will be able to survive in the hell designed by Matthew Lee, who is ready to become a monster.
The viewer rating for the 5th episode aired on this day was 5.6% nationwide and 5.5% in the metropolitan area. At the moment, the highest viewer rating soared to 6.2%.
Each of the evildoers who trampled on Bang Dami achieved success. Han Mone became a top star, and Geum Ra-hee (played by Hwang Jeong-eum) achieved success. The two people who took advantage of each other's weaknesses were the best partners. 'Desire Incarnate' Geum Ra-hee raised Han Mon-e into the best actress. But his ambitions knew no bounds. In order to rise to a higher position, Geum Ra-hee attempted to contact Matthew Lee, the CEO of Tiki Taka, who was shrouded in mystery. I shook my head without even realizing that he was Bang Dami's adoptive father, Lee Hwiso.
And the evildoers came together, whether by chance or someone's design. Hanmone was invited to a travel event sponsored by 'Tiki Taka', where she acts as a model. The lucky 33 winners enjoyed the party with excitement. However, coincidentally, that day was the day Bang Dami disappeared after being swept away by fake news, and the 33 people were directly or indirectly involved in the Bang Dami incident.
The evil deeds and desires of the wicked remained the same. They took advantage of each other's weaknesses against Bang Dami and moved to realize their desire to grow bigger. Cha Joo-ran (played by Shin Eun-kyung) provoked Geum Ra-hee to use Han Monet as a model for his business. He said that it was around this time that his own daughter, Bang Dami, died, and that if he wanted to rise higher, he asked him to stop joining and listen to his demands. I whispered to Han Mone that I had met him at the obstetrics and gynecology clinic and strangled him.
Go Myeong-ji (played by Jo Yoon-hee) also gave Han Monet a painting depicting the day she gave birth in the art studio and urged her to help her daughter become a child actress. Geum Ra-hee, who is aiming to become the CEO of the studio founded in 'Tiki Taka', also joined hands with Yang Jin-mo (played by Yoon Jong-hoon) of Cherry Entertainment and continued their clever solidarity with the help of Min Do-hyuk (played by Lee Joon), who stepped in as a problem solver.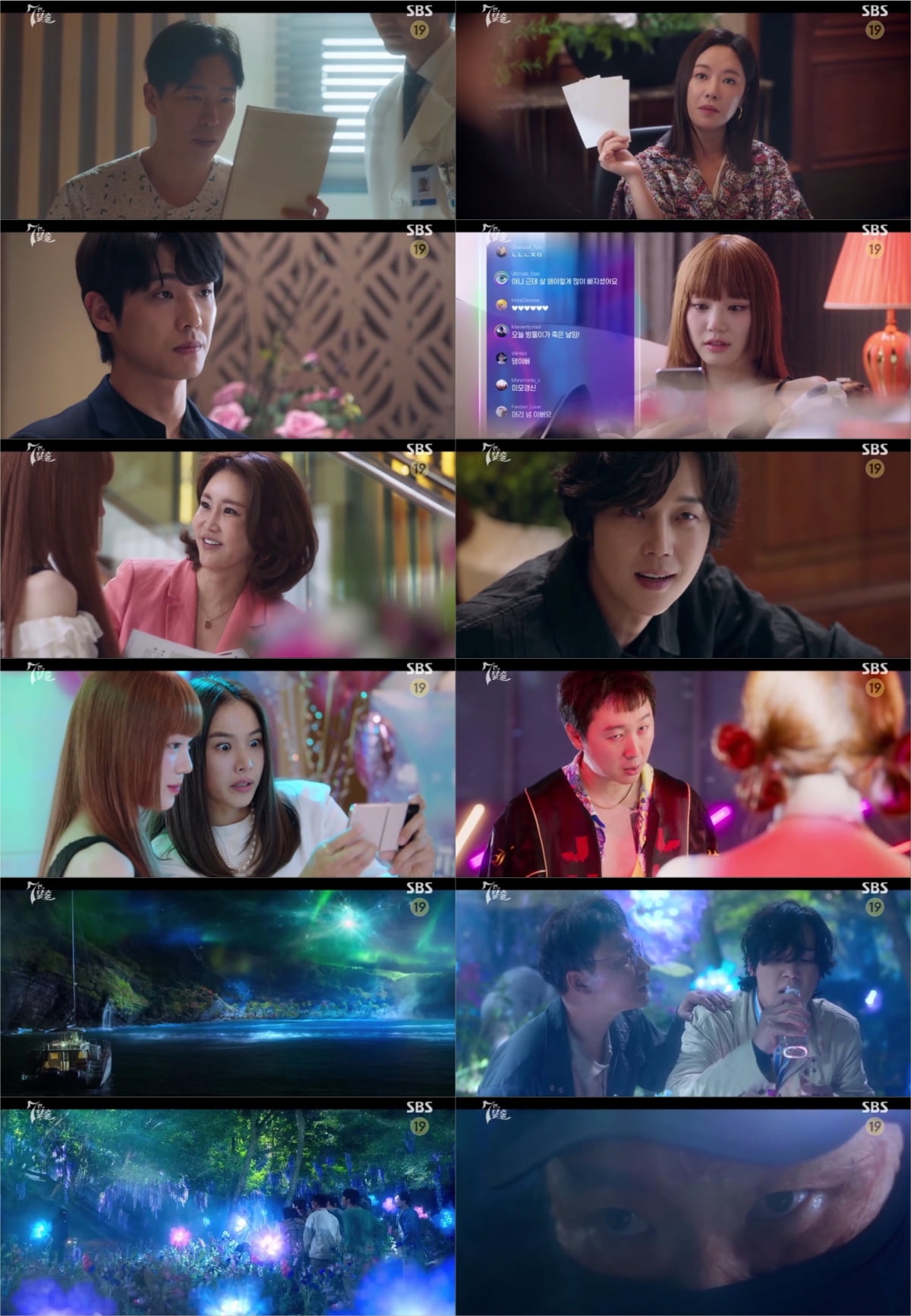 Matthew Lee, the CEO of 'Tiki Taka' and the 'condemner of evil,' was watching all of this. Lee Hwi-so, who was sentenced to prison for the murder of Bang Da-mi five years ago, was angry at the unbelievable reality. After experiencing all kinds of humiliation, he dreamed of escaping from prison, but got into a fight with a group of prison powerhouse Kang Ki-tak (played by Yoon Tae-young) and suffered severe burns. However, all of this was Chairman Bang Chil-sung's plan. He fell to his death after being attacked by Geum Ra-hee and Cha Ju-ran, but his life was miraculously saved. And to pay for his sins and seek revenge, he traded himself with Lee Hwi-so, who was taken to the hospital.
In this way, Lee Hwi-so succeeded in face-off and was reborn as Matthew Lee. Matthew Lee, who designed revenge at Bang Chil-seong's sacrifice. Looking down at the evil people enjoying the party, he said with a cool determination, "I'm ready to become a monster," raising expectations that the time for revenge had arrived.
And then the nightmare of the wicked began. The wicked were tormented by Bang Dami's illusions and trembled with fear. The crisis came from an unexpected place. Joo Yong-ju (played by Kim Ki-du), who was suspicious of the relationship between Han Mo-ne and Yang Jin-mo, crossed the line while drunk and boasted that he was the 'Scarlet Letter'. People started to get agitated when they mentioned 'Bangul-i', which is like a taboo. At that moment, Ju Yong-ju fell into the water, and the people who lost their senses attacked him. In the end, an accident occurred in which Joo Yong-ju died. Only then did people come to their senses.
Not wanting to ruin his life, they looked for a solution and decided to abandon the body on a remote island. Matthew Lee, who was watching them, finally put the plan into action through 'Luca'. Strange smoke drifted across the yacht, and people became dazed, as if they were drunk on something. He ate food ravenously and even had visions. The people who arrived on the island buried Ju Yong-ju's body in a cave.
A cruel survival awaits those who committed evil deeds. The people trapped on the island after the yacht disappeared were attacked by swarms of bats and wild boars and died. An untimely landslide turned the island of fantasy into a hellish island in an instant. People struggled to survive, and people who asked for help were ignored. Those who trampled on fallen people and used them as sacrifices to run away were cruel in their struggle to survive. Meanwhile, the mysterious man who appeared in front of them raised their curiosity. Attention is being paid to whether the wicked will be able to escape from the island safely and how the bloody punishment of the 'Condemner' will unfold in the future.
Episode 6 of 'Escape of the Seven' will be aired at 10 PM today (30th) and will be for audiences aged 19 and over.
Taeyuna, Ten Asia Reporter youyou@tenasia.co.kr